Loughcrew Estate & Gardens are full of history, beauty, fantasy, and atmosphere making the visit a magical experience. 
THE GARDENS
Loughcrew Estate & Gardens are full of history, beauty, fantasy, and atmosphere making the visit a magical experience. 
Loughcrew Gardens are a breath-taking spectacle from 17th and 19th century landscape and pleasure gardens. Take a walk-through centuries of garden and landscape fantasy. The central area of approximately six acres includes a lime avenue, extensive lawns and terraces, a magnificent herbaceous border and physic border. Within the gardens stand a medieval motte and St. Oliver Plunkett's family church and Tower House.
If you would rather, there is also a 6km lake walk around Lough Creeve. There is some beautiful scenery to be taken in along the way, as it goes right past Loughcrew House. With extra treats along the way as the walk itself takes in different forest and rockery walks and also has a fairy ring. This walk starts and finishes at the Limetree Coffee Shop
 Loughcrew Lights 2022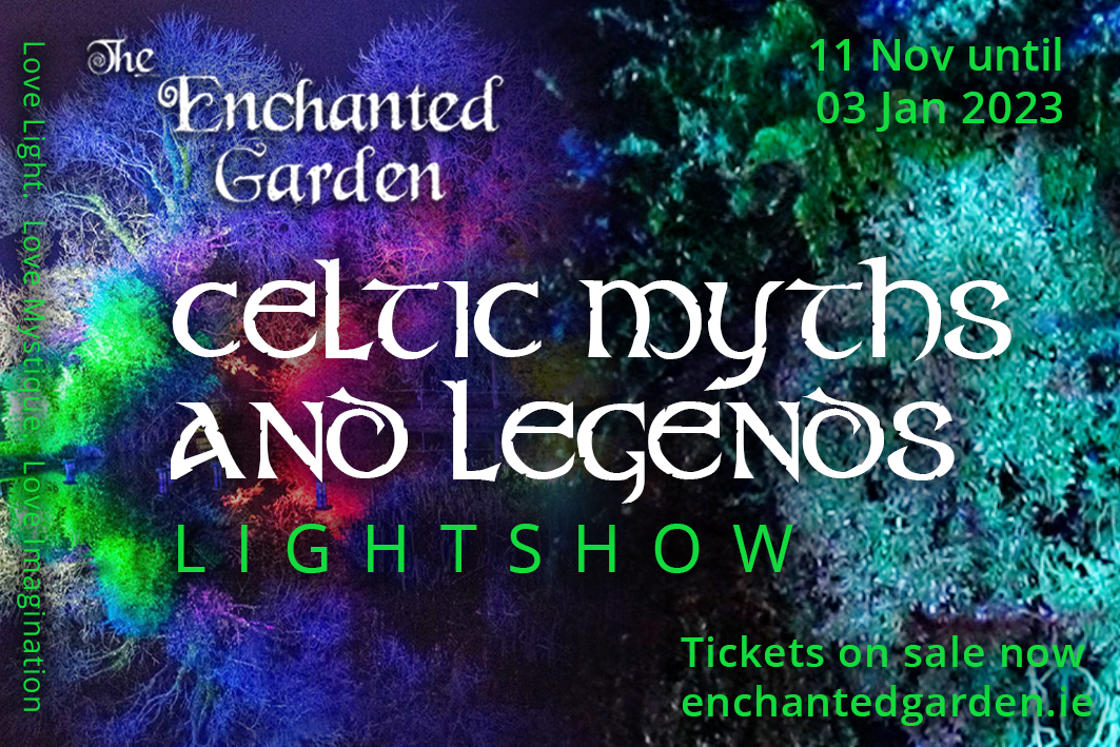 Breath taking visuals, eye watering effects, stupefying artworks and a stories as old as time!
Now in our third year we are back and have delved into Celtic mythology as we look to bring to life stories of Ireland's greatest gods, heroes and villains to life through light, sound and magic.
This light spectacle is a perfect mixture of delighting the senses, embracing Irish legends and creating everlasting memories to those closest to you.
For more information and bookings, click here.
Children's Day Out: The Loughcrew Fairy Trail
The Fairy Trail is an exciting interactive sensory trail which gets children exploring Loughcrew Gardens and it is now open all year round!
To complete the treasure hunt style trail, they will get an activity booklet and map and will have to solve clues and answer questions in order to get to the next part of it. It will get your children using their imaginations and embracing the outdoors and they may even spot some fairies as they explore! It is a great activity for grandparents and parents to enjoy too.
Be sure to pick up your children's activity booklet from the ticket office and spend a lovely day having fun as a family. Fairy houses, giant ants and a fairy forest await!
School Groups: schools are welcome to book a tour of the 2.5 hectare gardens and light lunch €10 per child, teachers free of charge

We look forward to welcoming you here at Loughcrew Estate
Accommodation
Private and exclusive accommodation in the centuries old Loughcrew Estate. Decorated with style by Emily Naper the house sleeps 17 with options for more in the courtyard apartments. Views of beautiful landscapes transport you back to a different time where you can imagine yourself as the lord of the Estate. More information.
Images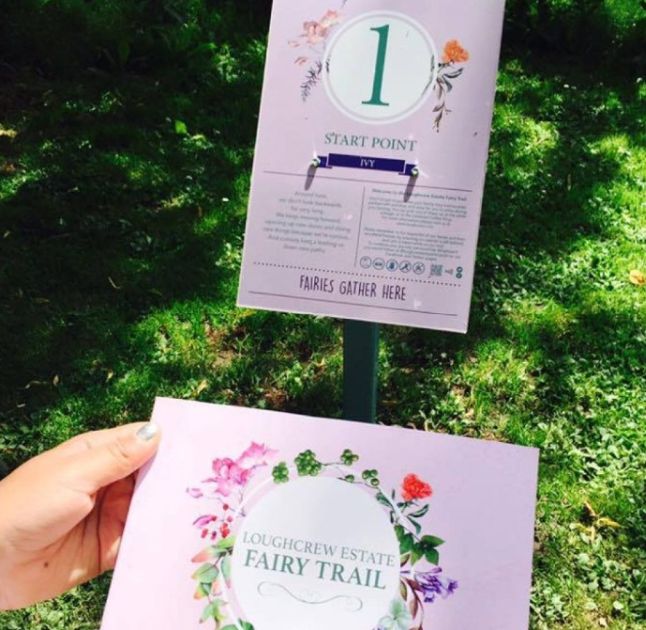 Telephone
+353 (0)49 8541356
Email Address
info@loughcrew.com
Address
Loughcrew Estate,
Loughcrew,
Oldcastle,
Co. Meath, A82 X4Y1
Facebook
https://www.facebook.com/loughcrewestate/
Latitude
53.73214858421969
Longitude
-7.135810582735214