Summer has drawn to a close and next up we are super excited to be celebrating the upcoming Autumn Equinox here at Loughcrew, just outside Oldcastle in Co. Meath.
As always we are running a number of events over the weekend to mark this special occasion.
*The equinox sunrise officially falls this year on the morning of the 23rd September - walking up the hill to view the sunrise is an open public event, it is free to attend & not ticketed. Sunrise on the 23rd & 24th is around 7.15am. We recommend people arrive around 6.30am to make their way up the hill before sunrise. Our café will be open both mornings from 7am for tea/coffee.
The below are details for events we are running here at the centre over the weekend. Please note some events need to be booked, details of how to do so is included.
We hope to see you there! 🙂
Friday 22nd September
Drumming Circle with Derval
7pm - Benny's workshop
Booking essential, call/txt Derval on 0872579206
No cost, donations for a chosen charity will be accepted if people wish to do so.
Saturday 23rd September
Kids art class with Margaret
10.30am - Benny's workshop
Booking essential, call/txt Margaret on 0874190848
€10 per child - suitable for children aged 6 - 12 years old.

Guided tour of the Loughcrew Cairns with Lar
12pm - meet in courtyard
No booking required
Free to attend

Guided Meditation & Energy Healing with Aoife
6 -7.30pm - Benny's workshop
Booking essential, call/txt Aoife on 0830477256
Cost - €25
Sunday 24th September
Uilleann Pipe Ceiliuradh
2.30 - 5pm - Benny's workshop
No booking required
Free to attend
*Our glamping and campervan spaces are fully booked for the weekend. We have plenty of camping available for tents. These can be booked online through our website;
www.loughcrewmega.com

See you there!
Images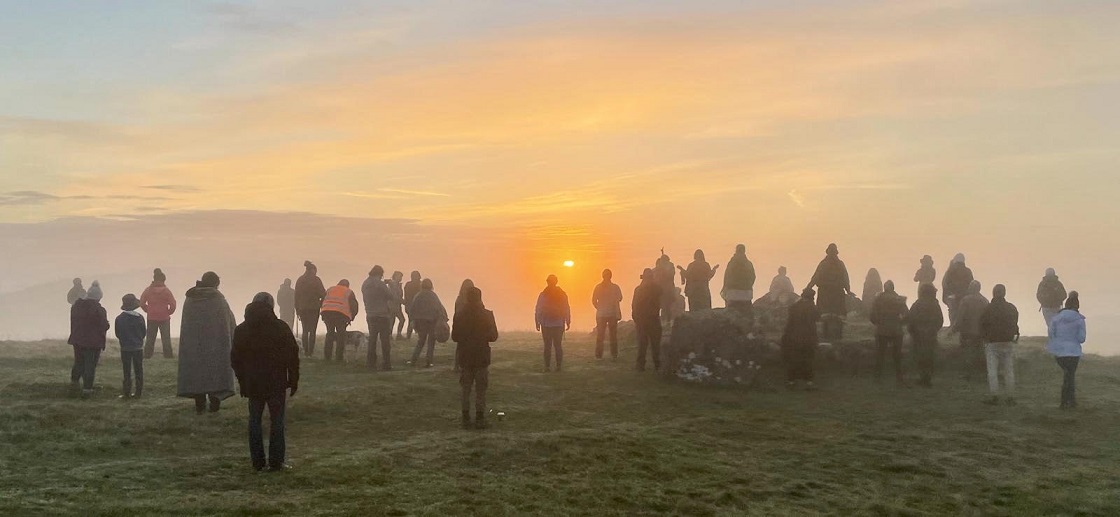 Email Address
info@loughcrewmega.com
Address
Summerbank,
Loughcrew,
Oldcastle,
Co. Meath.
A82 A6N7
Facebook
https://www.facebook.com/loughcrewmegacentre
Date
Fri, Sep 22 - Sun, Sep 24 2023, All day