A vibrant multi-disciplinary centre in Drogheda, housed over two buildings, providing an extensive curated arts programme of theatre, music, film, visual arts, opera, dance, comedy, literature, family/children, outreach and festivals.
Scroll down for 2023 events...
DRAWDA | Drogheda Urban Art and Audio Trail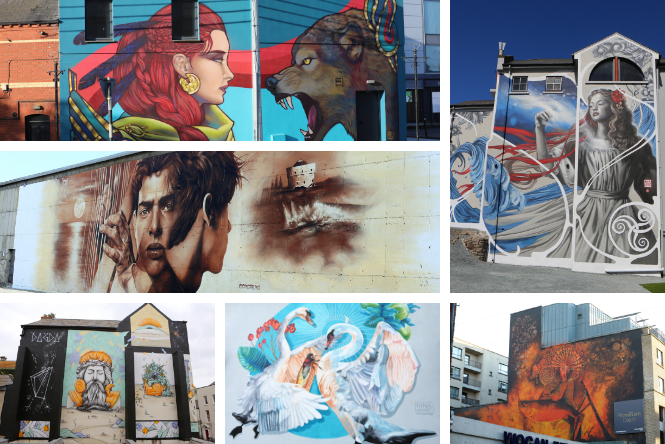 Date: 01/01/2023 – 31/12/2023
Time: All Day Event
Cost: Free Event
Drogheda Urban Art Trail – Embracing our mythological past
DRAWDA - a curated multidisciplinary public arts programme, launched in Drogheda between November 2021, and April 2022, culminating in an Urban Art Trail throughout Drogheda that focuses on key figures and moments from our mythological past.
Six murals that focus on key figures and moments from mythology, with an Audio Trail! Pick up your printed map from Droichead Arts Centre, Love Drogheda BIDS or local business' or view it digitally online below. Then, take a stroll throughout Drogheda following the trail, and use your smart device to scan the code and listen to the mythological stories behind the murals!
Drogheda Classical Music Season Ticket 2023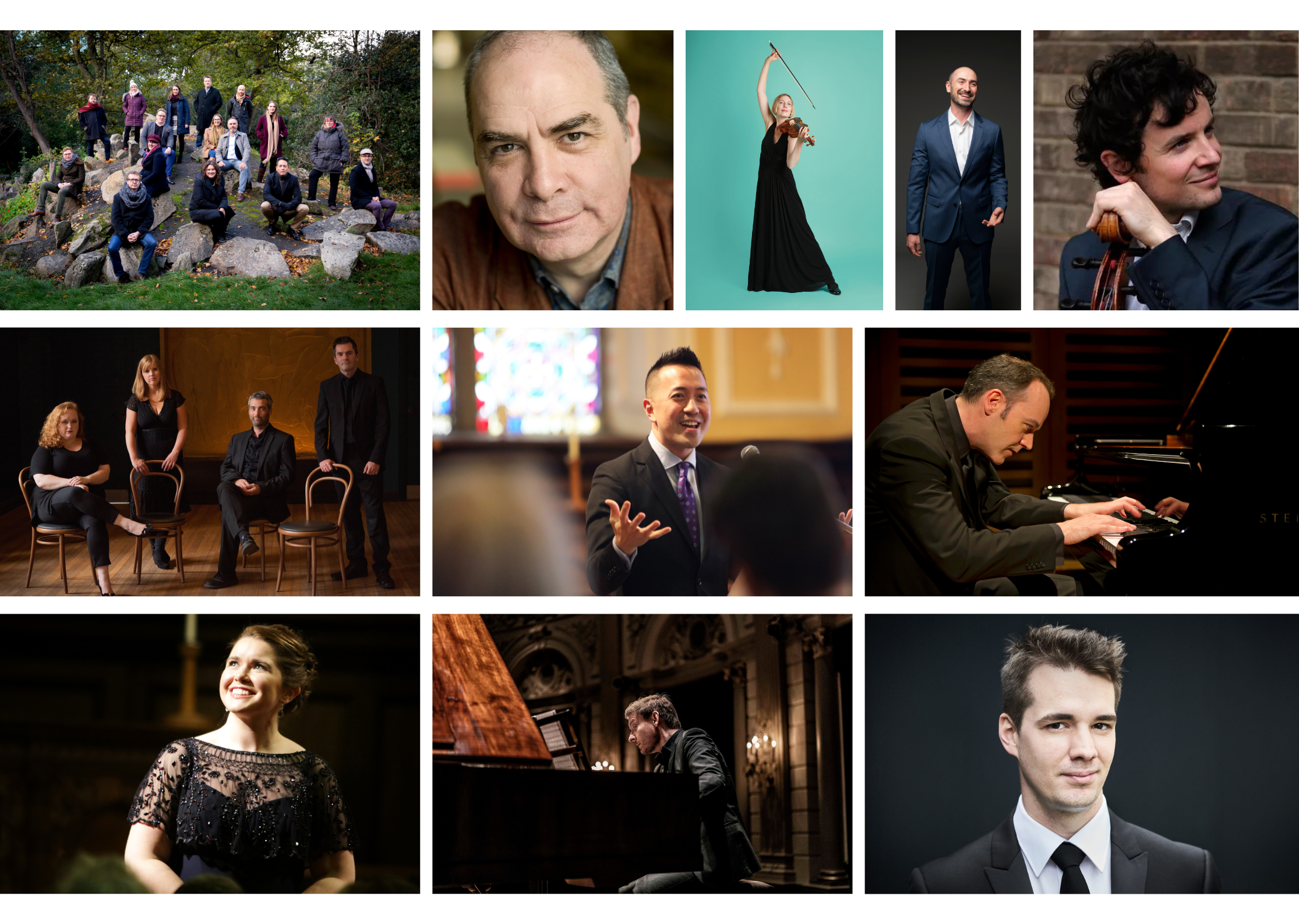 Date: 30/09/2022 - 21/04/2023
Time: 19.30
Cost: €150 for all events
Drogheda Classical Music 2022/2023 Season Ticket - including all events during the 'Celebrating the Voice' weekend for only €150! Individual tickets go on sale Thu 01 Sep.
Drogheda Classical Music returns with another wonderful season of concerts for 2022/2023, all set in the beautiful surrounds of St. Peter's Church of Ireland. Featuring some world class performers and compositions to astound and delight.
Fri 30 Sept 2022          
Chamber Choir Ireland perform Tchaikovsky's breath-taking Liturgy of St John Chrysostum.
An hour long performance for unaccompanied choir.

Fri 24 Mar 2023         
Winner of the Young Concert Artists International auditions in Paris and New York, pianist Daniel Lebhardt makes his Irish solo debut.
Fri 21 Apr 2023      
Irish Chamber Orchestra performs Mozart piano concertos with pianist and director, Kristian Bezuidenhout.
The 2022/2023 DCM Season Ticket is exceptional value at only €150 for all concerts in the series, as well as all events at the 'Celebrating the Voice' weekend. Each concert can also be booked individually for €20/€18.
Thank you for your continued support. 
Droichead Presents Drama: Theatre Club Spring 2023
Date: 11/02/2023-23 June 2023
Time: 20.00
Cost: 7 for €97
More Info
Our hugely successful THEATRE CLUB returns for Spring 2023. Once more we have a  unique programme of critically acclaimed shows featuring the best in Irish theatre. Kicking off in February with Livin' Dred's production of Danti Dan, the season also includes; the award winning Conversations after Sex from THISISPOPBABY; the Irish Premiere of Yes! Reflections on Molly Bloom all the way from New York; the premiere of The Midnight Scalping of Peg Carroll by Quintessence Theatre;  a new production of Speed the Plow by David Mamet, and after memorable visits to the Abbey in previous years, this season will also see the club return to the Abbey in March, to attend Molière's Tartuffe in a new version by Frank McGuiness, and finally the season ends with a performance of The Importance of Being Ernest by Oscar Wilde outdoor at Oldbridge!
Set up in 2017, and heading into its 11th season, Droichead Theatre Club brings audiences together to see a play, and like a book club, our audiences can share their views, thoughts and impressions informally post show with the cast and creatives. If this is your first or your 50th play, it doesn't matter, come along, and be part of the drama at Droichead.
Seven great plays for €97, including ticket & return bus trip to the Abbey Theatre. BOOK ONLINE or call 041 9833946 to be part of the Drama at Droichead.
Slow Sessions Spring 2023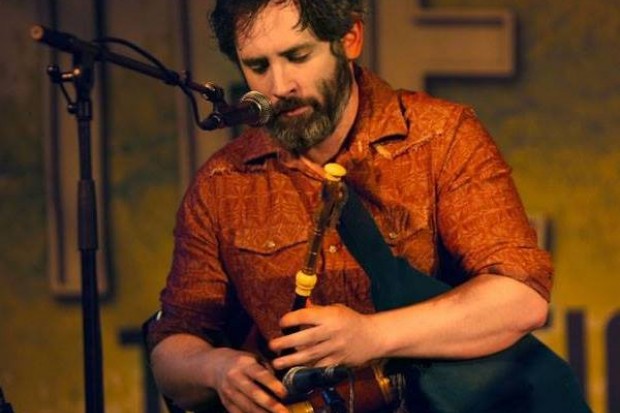 Dates: 25/02/2023, 11/03/2023, 25/03/2023, 08/04/2023, 22/04/2023, 06/05/2023, 20/05/2023, 03/06/2023 
Time: 12.00
Cost: €5
Droichead are delighted to announce the return of our Slow Sessions with Brendan McCreanor Live in our venue! Capacity is limited so early booking is advised. 
These sessions are for players of any instrument and at any level. A selection of easy and well known session tunes will be played slowly so that people in the early stages of their playing, or those coming back to playing music, have the opportunity to play together in a friendly, supportive and informal context. More experienced players who wish to refine their techniques and extend their repertoire at a slower pace are also very welcome.
Participants will learn a selection of popular session tunes including a couple of local ones from Co. Louth and well known tunes from across the country. Through engagement with the slow session, participants will develop their repertoire to include jigs, reels, slides, polkas and hornpipes, and will learn about the timing of the different styles and a little about the history and origins of the tunes.
Essentially, the objective of the slow sessions is to enable participants to learn new skills, develop ability and enjoy the immersive experience of the seisiún in a relaxed manner from the comfort and safety of their home.
Silver Screen Spring 2023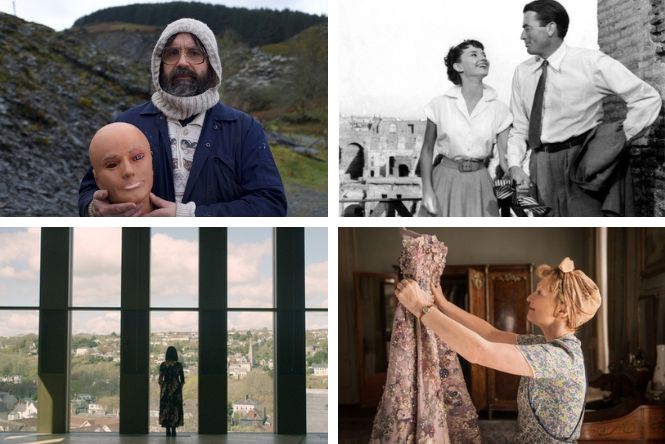 14/03/2023, 25/04/2023, 09/05/2023
Time: 14.00
Cost: Free
Our Silver Screen returns this spring and we look forward to welcoming back our older audiences, our new audiences, and film lovers across the board. We promise you the wild, and wonderful, the best and most breath-taking independent cinema of the world. 
Roman Holiday | 14 Mar | 14.00
Dir William Wyler | 1953 | USA | 118 mins | Cert Club 
Audrey Hepburn became a star with this film, in which she plays Princess Anne, weary of protocol and anxious to have some fun before she is mummified by "affairs of state." On a diplomatic visit to Rome, Anne escapes her royal retainers and scampers incognito through the Eternal City. She happens to meet American journalist Joe Bradley (Gregory Peck), who, recognizing a hot news story, pretends that he doesn't recognise her and offers to give her a guided tour of Rome.
Aisling Trí Néallaibh/Clouded Reveries | 25 APR | 14.00
Dir Ciara Nic Chormaic | 2022 | Ireland | 72 mins | CERT Club 
Clouded Reveries is an intimate exploration of Ní Ghríofa's world and creative process. It is a film about memories, motherhood and the mysterious nature of creativity. Captured through intimate performances of her own work and in-depth interviews, the film reveals Ní Ghríofa's creative impulses and journeys with her to the heart of her inspiration, her home place in Co. Clare. 
Mrs. Harris Goes to Paris | 9 May | 14.00
Dir Anthony Fabian | 2022 | UK | 116 mins | CERT Club 
In 1950s London, a widowed cleaning lady falls madly in love with a couture Dior dress, deciding she must have one of her own. After working to raise the funds to pursue her dream, she embarks on an adventure to Paris that will change not only her own outlook -- but the very future of the House of Dior.
How to Get the Menopause and Enjoy It | Anne Gildea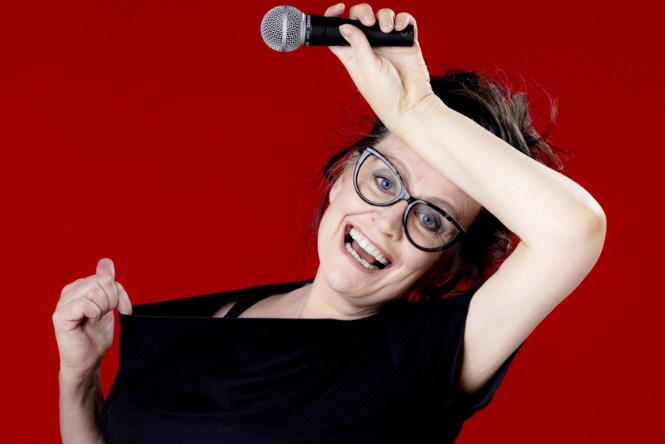 Date: 31/03/2023
Time: 20.00
Cost: €20
Anne Gildea is waxing her moustache, slathering on the Oestrogel and boiling with excitement about bringing her fabulous hit show to Droichead. How to Get The Menopause and Enjoy It has been wowing audiences and critics alike, and playing to packed house all over Ireland, since it's sell-out launch last year. 
"This funny and taboo-busting work blasts the lid right off…Never has the female body been put under such an hilarious microscope…utterly punk" Katy Hayes, Irish Independent.
Tarraingíonn Scéal Scéal Eile (One Story Leads to Another) | Iollann Ó Murchú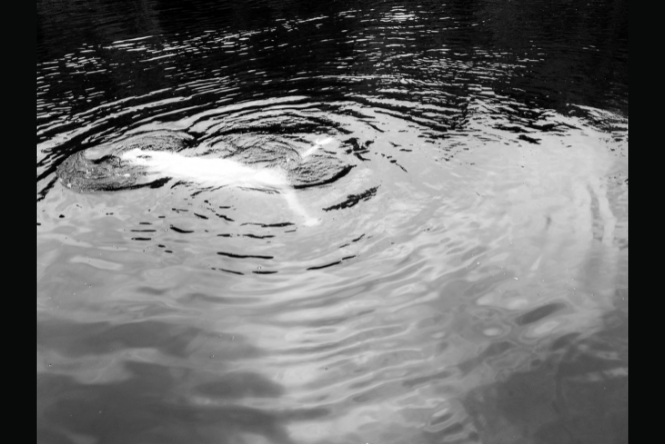 Date: 04/04/2023 – 22/04/2023
Time: 14.00
Cost: Free Event
Iollann Ó Murchú is a visual artist from Laytown, Co. Meath, working through a range of forms including photography, sound, video and text. Tarraingíonn Scéal Scéal Eile (One Story Leads to Another) an exhibition by Iollann is scheduled to take place from the 4th to 22nd April 2023 in Droichead Arts Centre, Drogheda.
Mythology and folklore transcend that which is visually obvious and unmistakably there into something that allows us to step into a different world. 'Tarraingíonn Scéal Scéal Eile (One Story Leads to Another)' is a photographic work which aims to visually represent these stories of Irish folklore and mythology in a lyrical and engaging manner, focusing particularly on fables which are set in, and attached to, the landscape. In doing so, it questions the current lives of mythology and folklore, whilst putting importance on the natural and the stories within it that are outside modern society's inherent need to exploit Mother Nature for resources.
Our First Solo Award offers support and funding at a key point in the careers of professional visual artists in the North East region who have yet to present a solo show.
Droichead Youth Theatre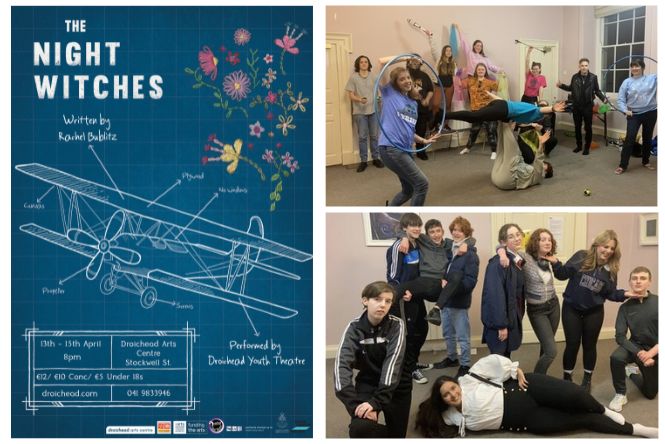 Date: 05/04/2023 – 15/04/2023
Times: 14.30 / 19.00 / 20.00
Cost: €12/€10 | Under 18's €5
Droichead Youth Theatre are taking over the building for two weeks, bringing three unique, and innovative productions to our theatre. Not to be missed, get your tickets now!
DYT: Selected Scenes from The Crucible by Arthur Miller 
5th Apr – 6th Apr | 7pm | €12/€10(conc) | Under 18's €5
Arthur Miller's classic dramatisation of the Salem witch-hunt of 1692, showing a small community stirred into madness by superstition, paranoia and malice, culminating in a violent climax, is a savage attack on the evils of mindless persecution and the terrifying power of false accusations. 
DYT: All Out and Over
8th Apr | 2.30pm & 7pm | €12/€10(conc) | Under 18's €5
Roll up, roll up! Treat yourself to the bright lights, the sweet delights and the heart-racing acts of the circus, which rolls into town for a limited time only! With clashes of loyalty and struggles with identity, Droichead Youth Theatre presents a dazzling new musical extravaganza that captures the thrilling, vibrant and glamourous atmosphere of performance, both on and off stage…
DYT: The Night Witches by Rachel Bublitz
13th Apr – 15th Apr | 8pm | €12/€10(conc) | Under 18's €5
Flying planes made of canvas and wood, the Night Witches bomber regiment dropped bombs on the Nazis every 15 minutes through the night to keep their enemy from sleeping. Nina and Vera have just finished their training as navigators and are moments away from their first combat mission… Using movement, song and lyrically styled dialogue, we follow these brave women through one fateful evening during World War II.
For more information about Droichead Youth Theatre check out our social media platforms: facebook.com/DroicheadYouthTheatre and instagram @droicheadyt 
Funded by the Arts Council's Young Ensembles Scheme 
Droichead Youth Theatre is proudly supported by Droichead Arts Centre
Film Club | Alcarràs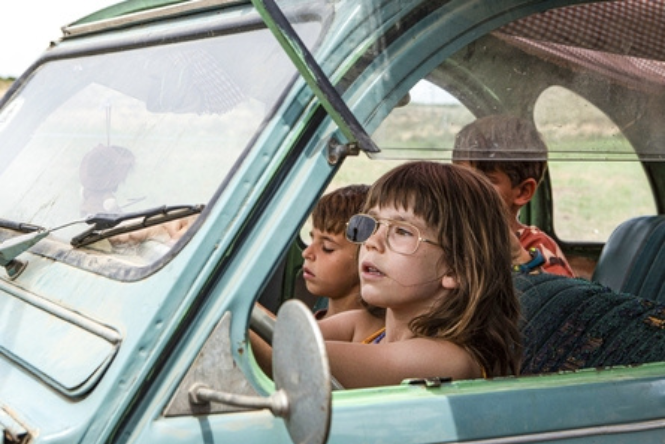 Date: 25/04/2023
Time: 20.00
Cost: €8
Dir Carla Simón | 2022 | Spain | 120 MIN | CERT Club
For over eighty years the Solé family has farmed in Alcarràs, a small village in Spain's Catalonia region. But as they prepare to spend the summer picking this year's crop of peaches, they find themselves facing eviction and an uncertain future. Carla Simón's follow-up to her stunning debut Summer 1993 won the top prize at the 2022 Berlin Film Festival.
"★ ★ ★ ★ ★ Carla Simón's superb film about a farm in decline is proof that fiction is sometimes the most powerful way to uncover the truth."  Tim Robey, The Daily Telegraph, Berlin International Film Festival 2022
Boyne Valley International Film Festival 2023
Date: 11/08/2023 – 13/08/2023 
Time: All Day Event
Cost: N/A
After a hugely successful inaugural year, The Boyne Valley International Film Festival returns in 2023, and will continue to create an environment for filmmakers and audiences to connect, and celebrate film in the historical medieval town of Drogheda. 
Submissions for this year's festival are now open on Film Freeway. filmfreeway.com/BoyneValleyInternationalFilmFestival
As well as the opportunity to have your work screened, there are also bursaries on offer for your next project with applications open in March. Watch this space!
Produced by Droichead Arts Centre in partnership with LOVE Drogheda BIDS and curated by acclaimed filmmaker and Boyne Valley native Frank W. Kelly and Collette Farrell, Droichead Arts Centre Director, this three day event will feature the best short films from around the country, and the world, with a special focus on films made in the region, combined with masterclasses and in conversations with film makers. 
The festival will also have a number of awards for 2023 including: Best of Made in the Boyne, Best Irish Short Film Narrative, Best International Short Film Narrative, Best Animation Short, Best Documentary Short, and a short film bursary for film makers to develop their projects.
Supported by Boann Distillery, Drogheda. 
Images

Email Address
info@droichead.com
Address
Droichead Arts Centre
Municipal Centre
26-28 Stockwell Lane
Drogheda
Co. Louth
A92 FXC6
Facebook
https://www.facebook.com/droichead.artscentre
Twitter
https://twitter.com/droichead_arts
Latitude
53.714534461345515
Longitude
-6.353101217483323
Date
Sun, Jan 1 - Sun, Dec 31 2023, All day