LÚ FESTIVAL OF LIGHT, A SPECTACULAR URBAN ANIMATION SHOW FROM THE 28th OF OCTOBER TO THE 5th OF NOVEMBER
Join us this October and November in the heritage town of Drogheda to watch a magical mix of lights, colour and sound as we bring some of our historic buildings and stories of yesteryear to life in an amazing display of urban animation with Lú Festival of Light Drogheda. 
'Lú Festival of Light Drogheda will run over two long weekends, 27th – 31st of October and 2nd – 4th of November, and will shine a light on the myths and legends from our shared mythological past. 
Drogheda, gateway to the Boyne Valley was one of the first settlements in Ireland's Ancient East and is home to many of Ireland's ancient tales.  The festival will focus on telling the stories of 5 of Ireland's mythological heroes and heroines that have been passed down through the generations.
Journey through time along the trail and discover the stories of Amergin, Aengus & Caer, Boainn, Fionn and the Salmon of Knowledge, and Lugh of the Long Arm. The illuminations focus on these magical stories that are rooted in the beautiful Boyne Valley region.
Our stories will be brought to life over eight days of stunning illuminations that will light up the Old Abbey, St Peters Church and Laurence's Gate using the latest digital technology, projection, sound and animation to weave a compelling tale of our mythological past.
The festival will host live street performance, together with family friendly entertainment and our cafes, bars, restaurants, and hospitality sector look forward to welcoming guests to our town.

FESTIVAL ACTIVITIES AND ASSOCIATIONS EVENTS:
A full schedule of events and activities is available on www.lufestivaloflight.com 

(Images: Anthony Murphy for Love Drogheda BIDs)
Images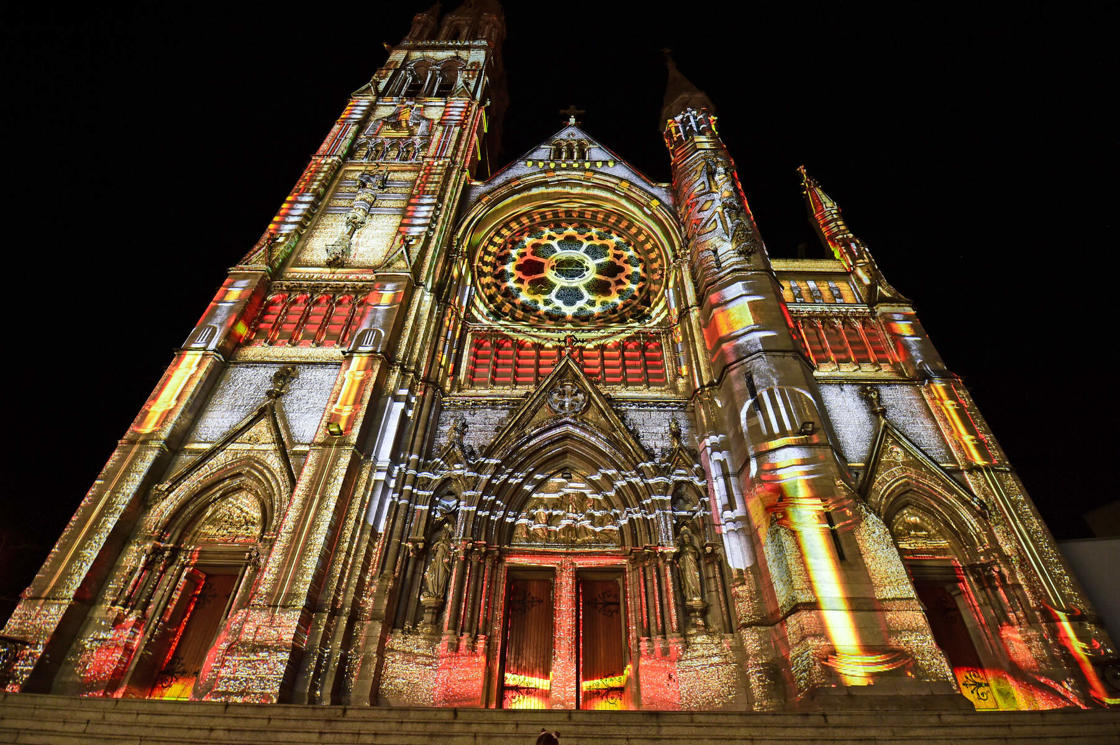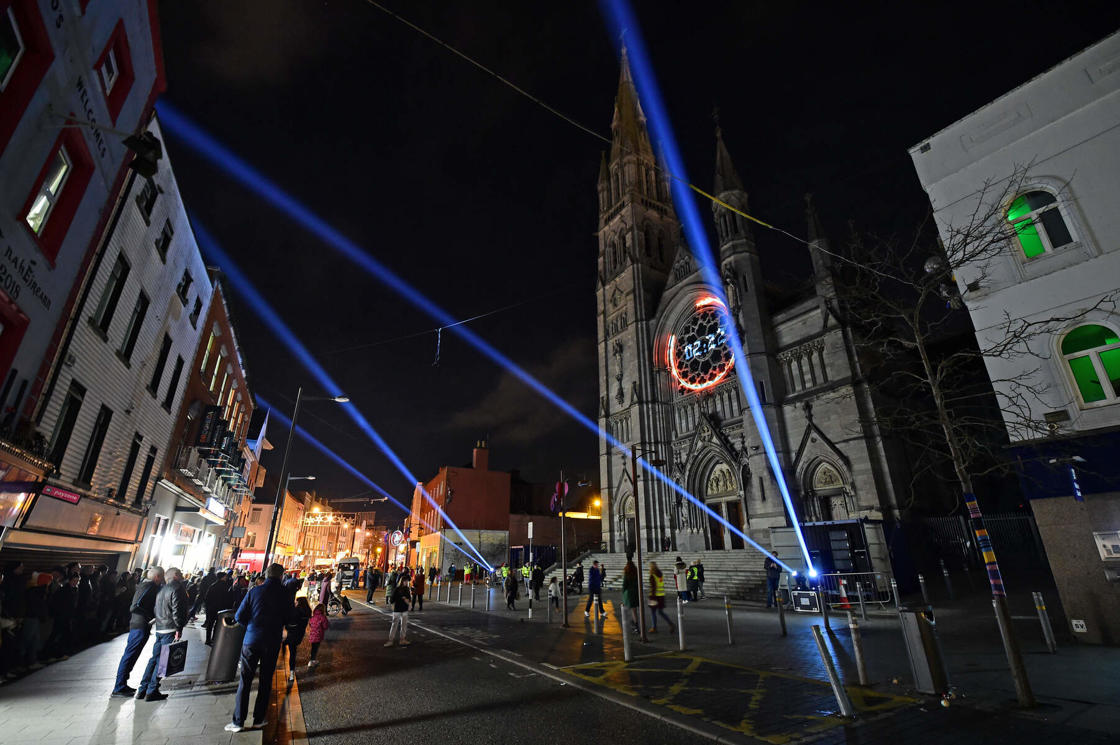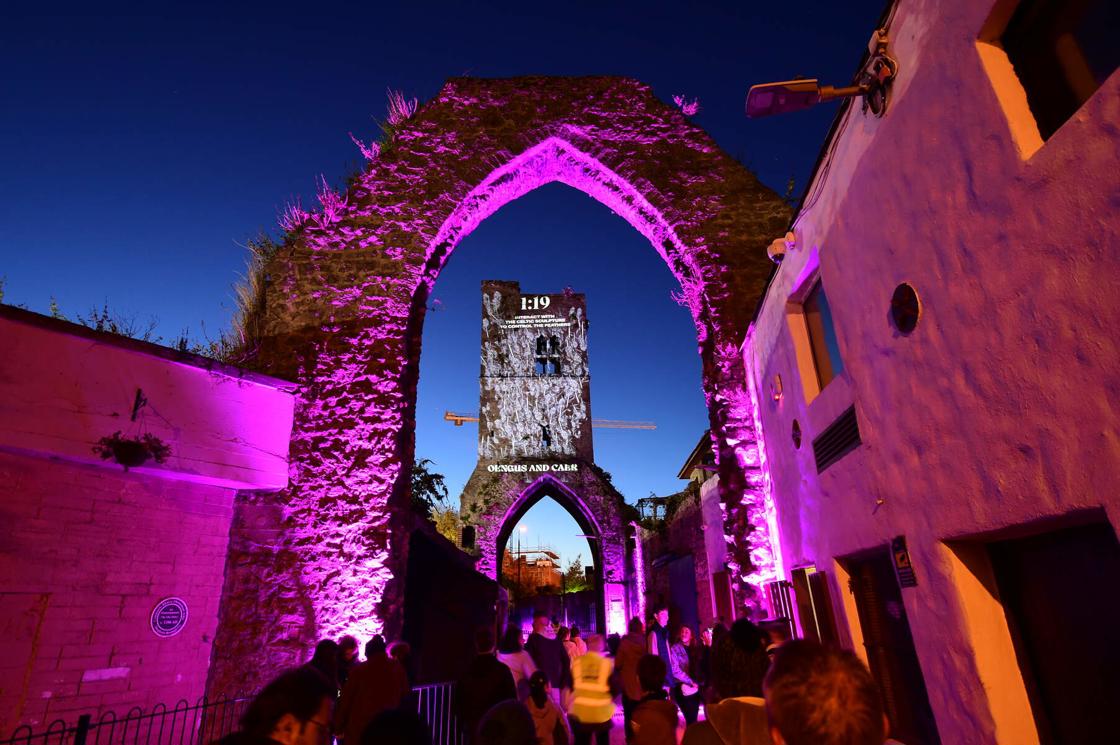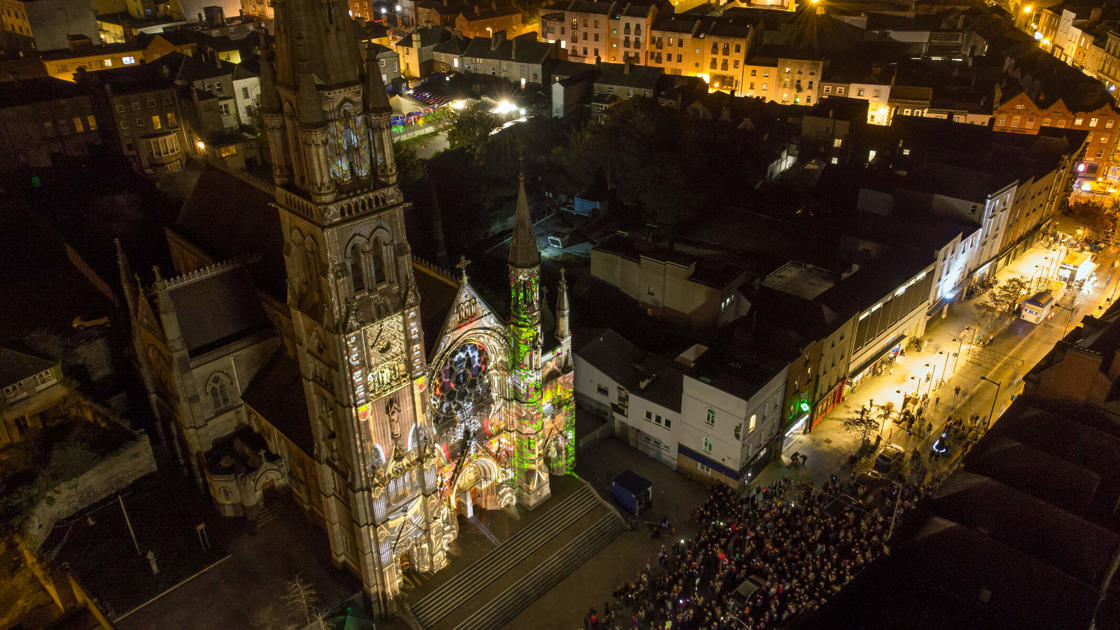 Facebook
https://www.facebook.com/LuFestivalofLight.Drogheda
Date
Fri, Oct 27 - Sat, Nov 4 2023, All day