Located just 45km from Dublin, Trim is the ideal location to begin your Blueway adventure. Whether you're into paddling or walking or interested in the heritage and history of the Boyne Valley, the Boyne Blueway is a must for all paddling skill levels from beginners to the experienced.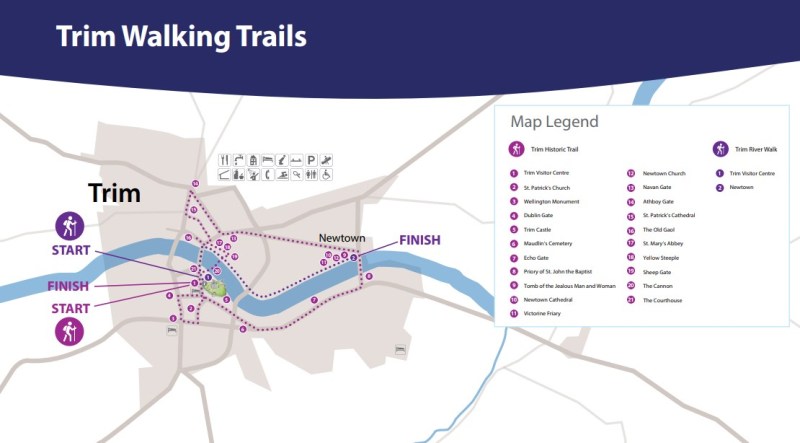 Centred around the picturesque heritage town of Trim, the Boyne Blueway is a beautiful stretch of River Boyne from Inchamore Bridge near Longwood through the town of Trim itself and on to Bective Mill. With a length of 35km the full stretch can be paddled in approx 8 hours (experienced paddlers). Or why not take it in sections and at your own pace to savour the delights the river has to offer.
To download the full brochure and map click here.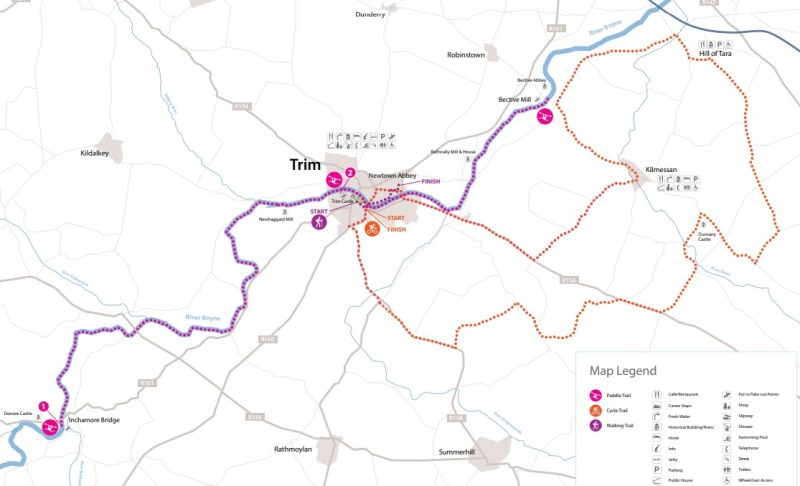 Paddling Trailhead
There are two trailheads for the Boyne Blueway which both beginners and experienced paddlers can enjoy. The route is Grade II (ie generally slow moving, easily manageable, no weirs or obstructions)
Cycle Trail
There is a splendid Cycling Trail around Trim where you can discover the wonderful heritage of Meath
If you enjoyed the Boyne Blueway, contact Boyne Valley Activities, Trim Canoe Club or Ribbontail Paddlers via facebook to further your experience.
For more details contact
Trim Visitor Centre & Tourist Information Centre
Castle Street,
Trim, Co. Meath
Tel: +353 (0) 46 943 7227
Images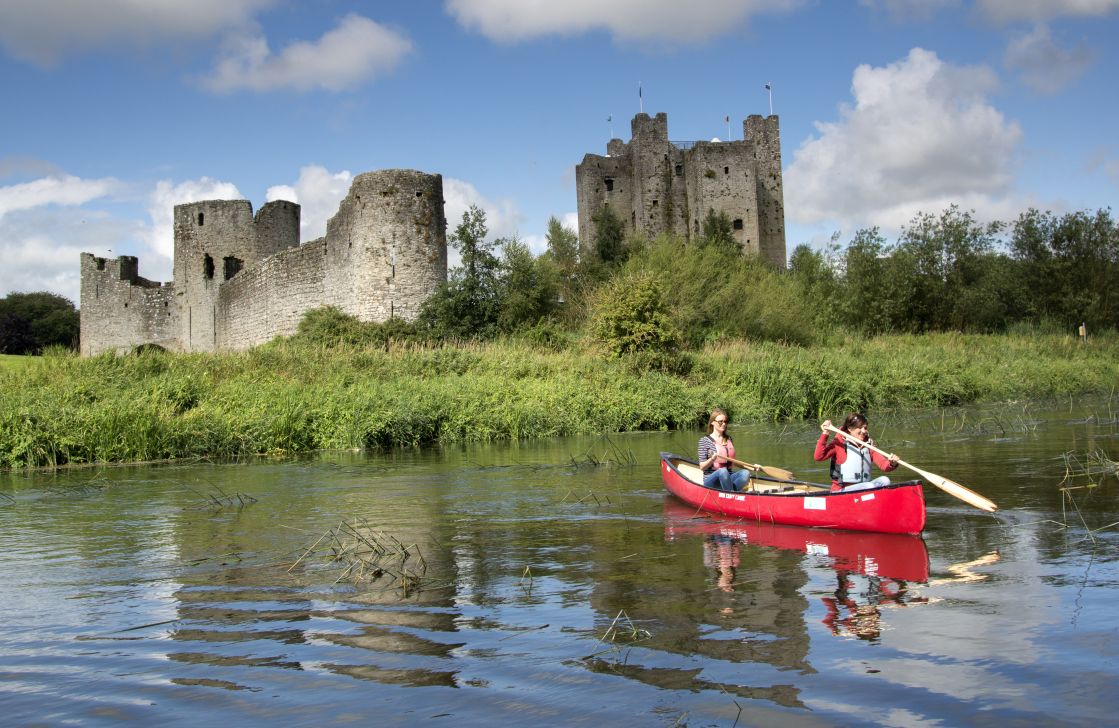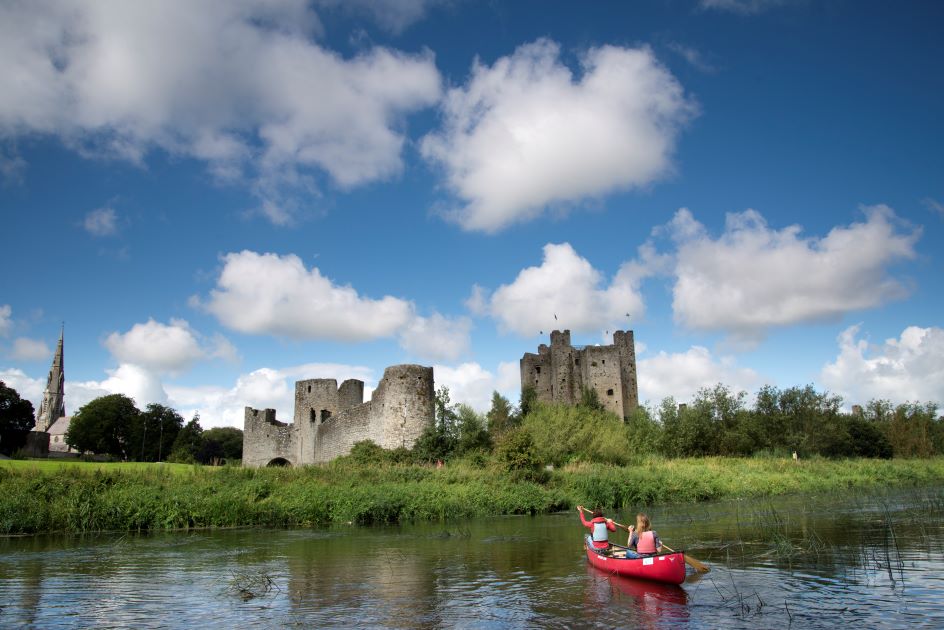 Telephone
+353 (0) 46 943 7227
Email Address
trimvisitorcenter@eircom.net
Address
Castle Street,
Trim, Co. Meath