Bective Abbey was founded in 1147 for the Cistercian Order by Murchad O'Maeil- Sheachlainn, King of Meath. It was Ireland's second Cistercian Abbey; a 'daughter house' to nearby Old Mellifont Abbey. The Order had been founded to recapture the original simplicity of monastic life; this was reflected in their restrained buildings.
Bective became an important monastic settlement. The remains now visible at the Abbey date mainly from the 13th to 15th centuries. They include the church, chapter house and cloister. The cloister ruins are particularly Well-preserved and feature pointed, gothic arches typical of Cistercian architecture.
The abbey was suppressed following the dissolution of the Monasteries under King Henry VIII in1543.The lands were then rented, and the monastery began to be used as a fortified house.
Today, the ruins provide a maze of passageways with dead ends and interrupted staircases, all asking to be explored. Due to the attraction of its medieval ruins, Bective Abbey has been used three times by Hollywood producers: in 1995 for;Captain Lightfootstarring Rock Hudson,the 1995 blockbuster Braveheart and most recently in 2020 by Ridley Scott for his medieval epic The Last Duel, starring Matt Damon, Adam Driver, Jodie Comer and Ben Afleck.
Listen to some wonderful audio on Bective Abbey - part of the Boyne Valley Drive:
Bective Abbey is free to visit and there is a visitor carpark.
For more on the history and archaeology of the abbey, see the video by the National Monuments Service below.
Other Information:
For further information please Contact: Bru na boinne
Featured Image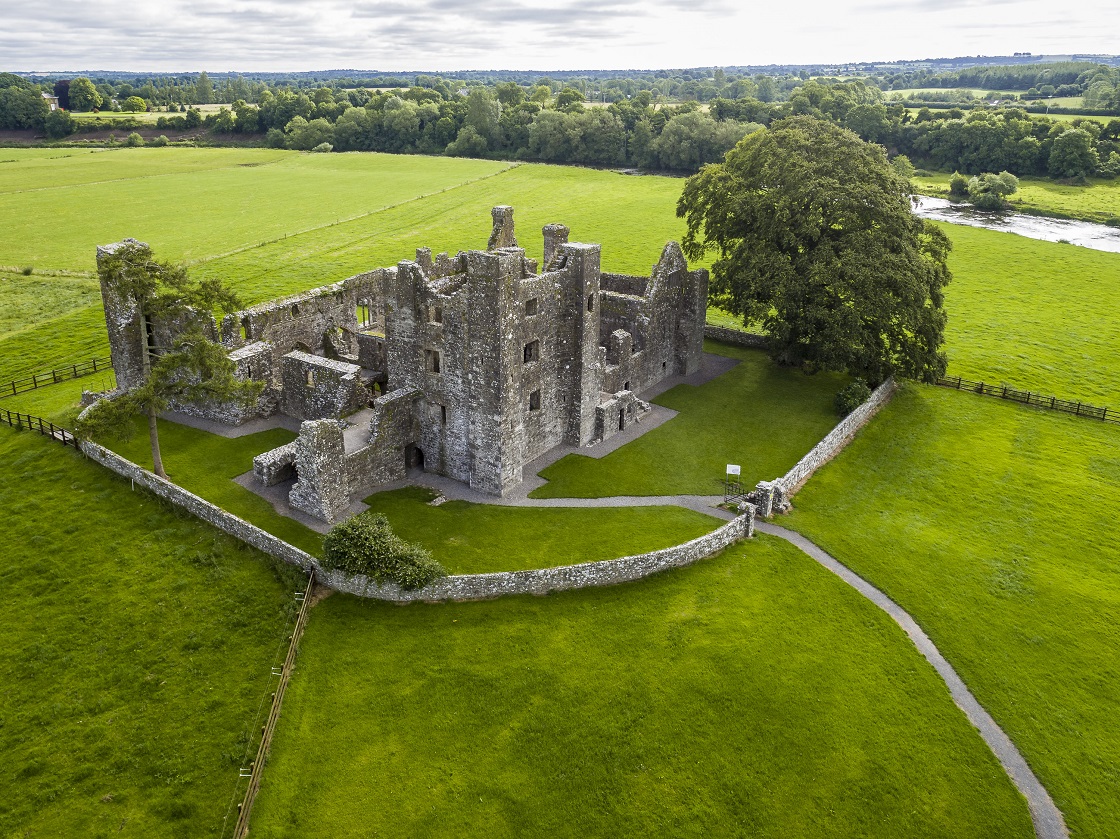 Email Address
brunaboinne@opw.ie
Address
Just off the R161, at Ballina, Co. Meath.
Directions
From M1 Motorway
At junction 10, take the N51 exit.
Continue onto R161 & turn left onto L4010 (Navan Road)
From Navan
Take the 1st exit onto Railway Street & continue onto R161 & turn left onto L4010 (Navan road)
From Drogheda
At the roundabout, take the 1st exit onto N51
Continue onto R161 & Turn left onto L4010
From Dublin M3
Continue onto Navan Road/N3, take exit onto R156
Merge onto M3, at junction 7, take the R147
Continue onto L4010
Images