Over 800 years, Drogheda has been the stage for many of the events that have shaped Ireland's destiny.
At one time, it could have been regarded as Ireland's capital city; centuries later, it was port of departure for thousands of desperate famine victims. And in 1649, it became synonymous with one of the blackest chapters in Ireland's history when Oliver Cromwell unleashed a degree of ruthlessness that still stirs emotions.
Steeped in history, Drogheda is a town with a story around every corner. Take an hour or so to explore it and be rewarded by stories that took centuries to write.
Download the free Drogheda Historic Trail map
Featured Image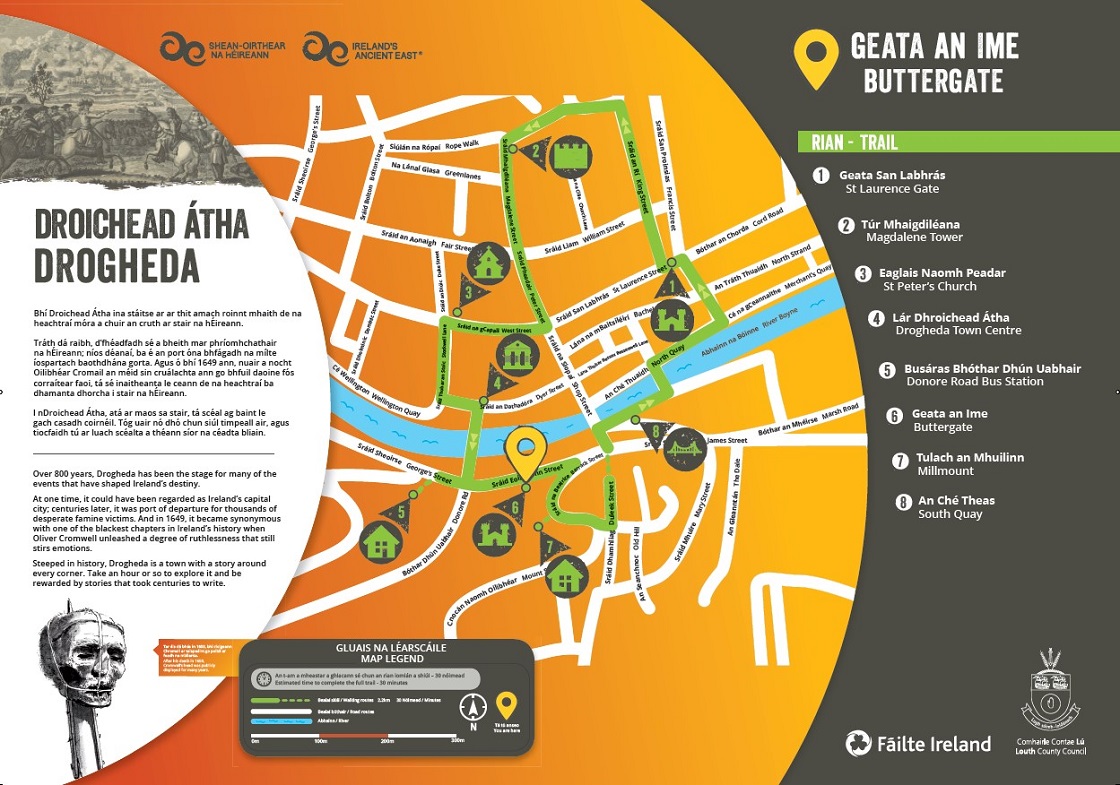 Images