In the ninth century, Kells was known as 'Áinius Érenn' or 'The splendour of Ireland'.
The town will be forever associated with the illuminated gospels that originated here over 1200 years ago. Even then, Kells was a renowned centre of learning and enlightenment thanks to the influence of St Colmcille who founded a monastic settlement here in the sixth century.
Today, the streetscape still echoes the boundaries of Colmcille's long-gone monastery. And with a direct link to the past all around, spending an hour or more exploring the
landmarks of this unique town is a wonderfully inspiring way to reach back over the centuries.
Download Kells Historic Trail Map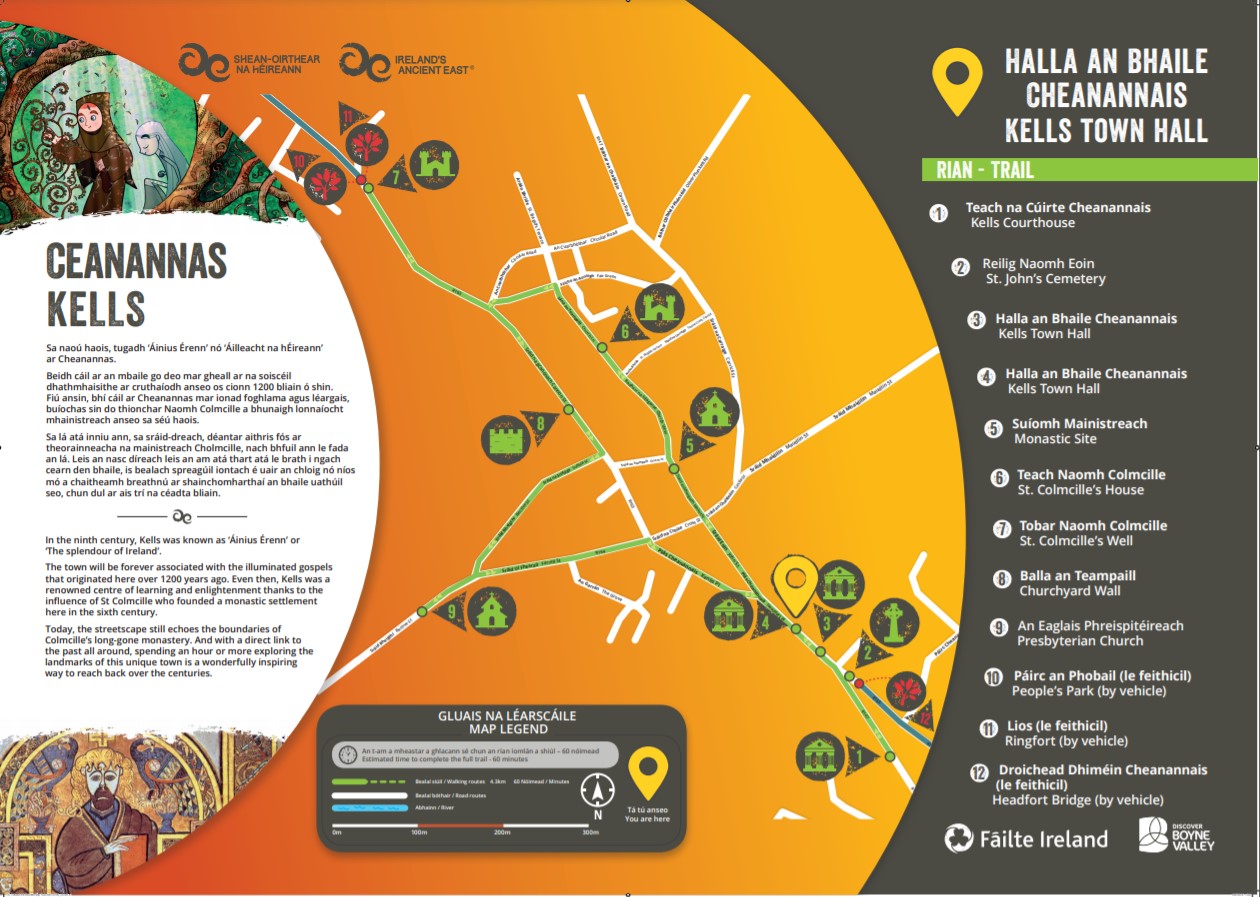 Kells Courthouse
St. John's Cemetery
Kells Town Hall
Kells Town Hall
Monastic Site
St. Colmcille's House
St. Colmcille's Well
Churchyard Wall
Presbyterian Church
People's Park (by vehicle)
Ringfort (by vehicle)
Headfort Bridge (by vehicle)
Featured Image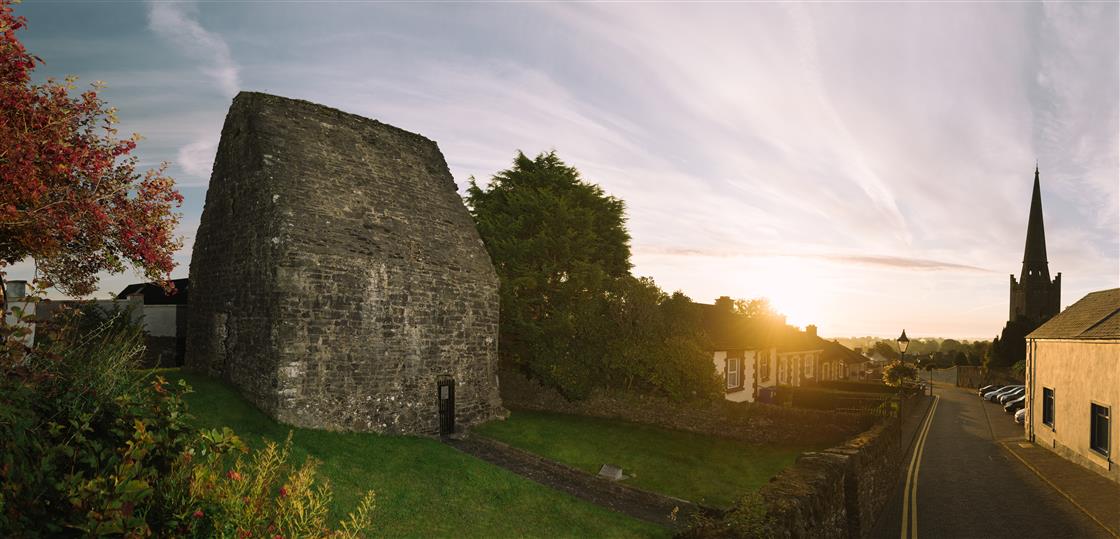 Telephone
+353 (0) 46 9247508
Email Address
kellscourthouse@discoverboynevalley.ie
Address
Kells Courthouse Tourism and Cultural Hub
Headfort Rd Kells
Co. Meath
A82 RY62
Latitude
53.72632768519144
Longitude
-6.870586534321023
Images