Is bealach spraíúil é an Scéal Trail chun taitneamh na léitheoireachta, grá don taobh amuigh agus roinnt gníomhaíochta fisiciúla a thabhairt le chéile. 
Tá an Scéal Trail mar chuid den tionscnamh An Ceart chun Léitheoireachta ag do Leabharlann agus táimid bródúil as an litearthacht a thabhairt isteach i gcroílár an phobail. Tá súil againn go mbeidh spraoi agaibh ag léamh an leabhair, ag éisteacht leis na hamhráin agus fiú ag canadh.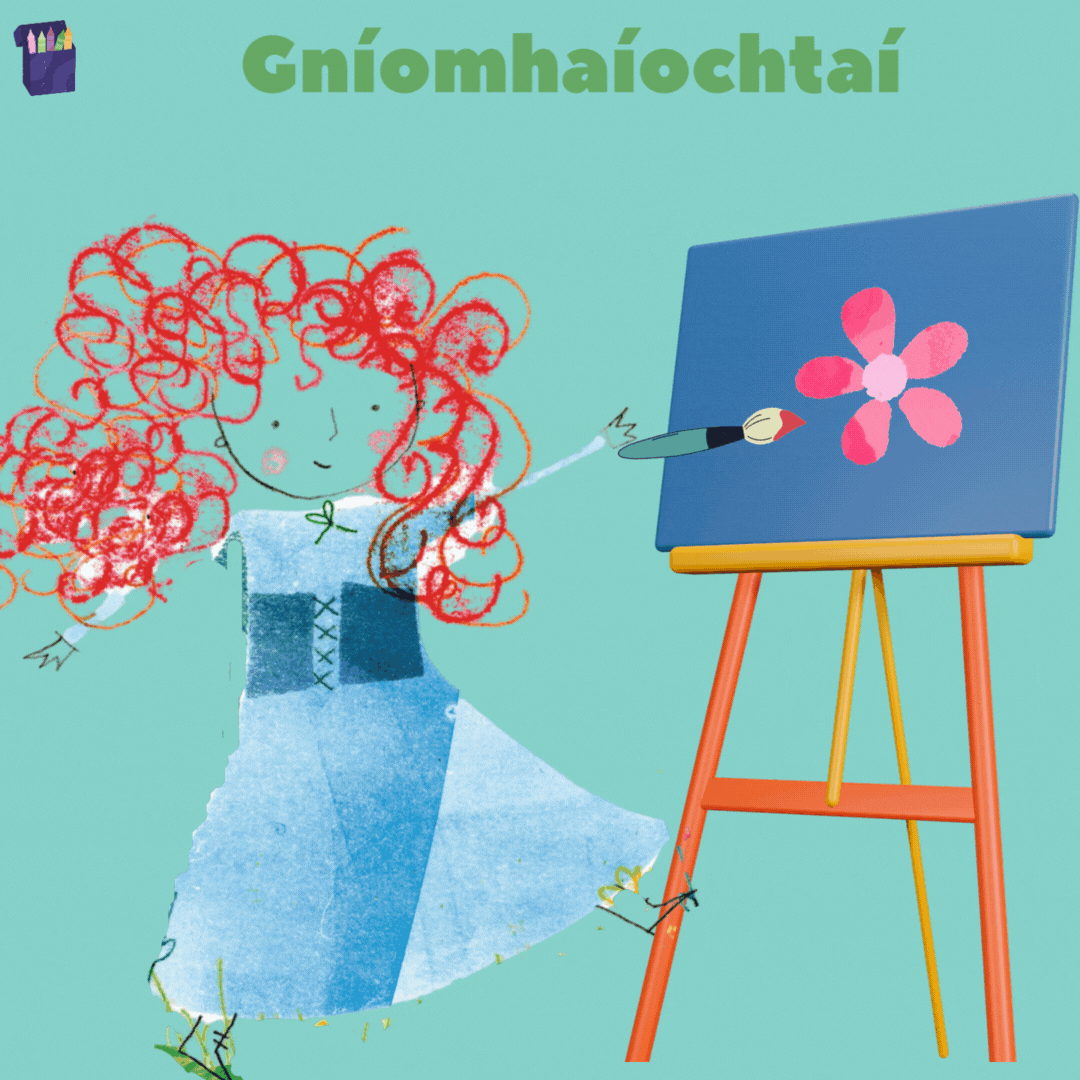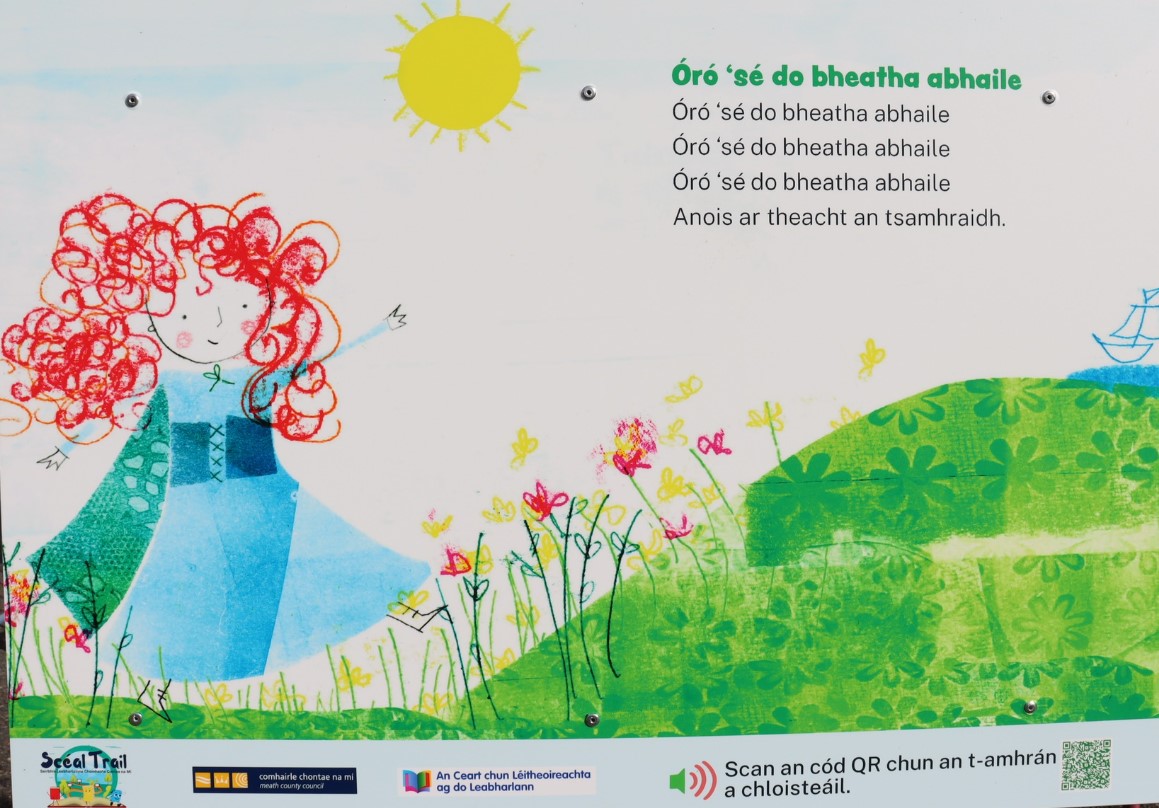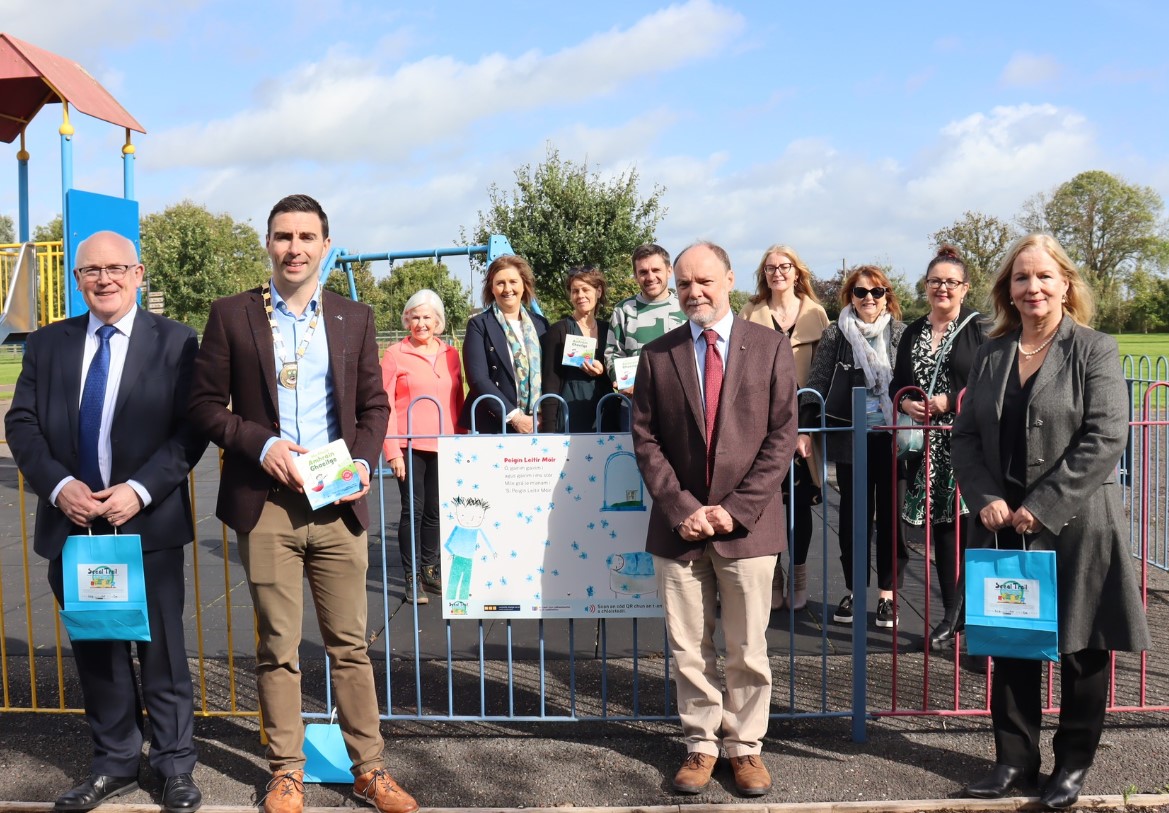 0469430929
rathcairnlib@meathcoco.ie
Ráth Cairn
Baile átha Buí
Co. Na Mí
C15 A9X3
https://www.facebook.com/meathcountylibrary
https://twitter.com/MeathLibrary
53.62369856757514,
-6.860133228948354
Thu, Oct 26 2023, 12 - 1am
The early Christian monastery of Castlekeeran is situated in the valley of the River Blackwater. Very little remains of the structure of this 8th century monastic settlement  but with three high crosses, an Ogham stone and a early cross slab grave on the wall of the one remaining part of the church it was worth paying a visit to.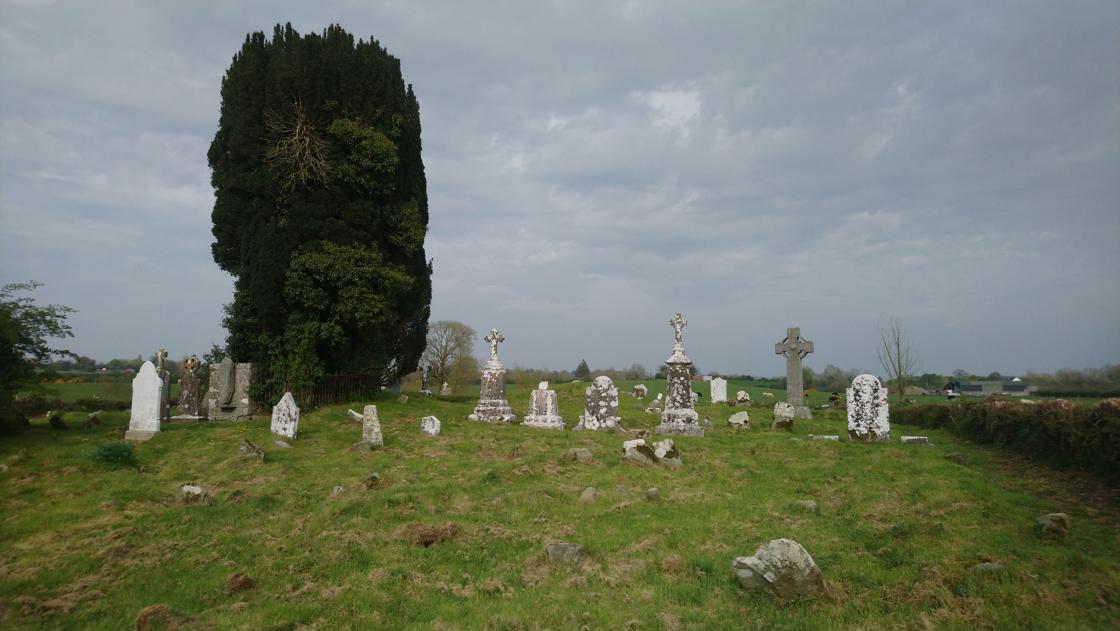 Castlekeeran,
Kells,
Co. Meath
53.74112691926373
-6.954369644123621
St. Ciaran's (also seen as St. Kieran's) Holy Well is near both Castlekeeran (and its monastic site) and Carnaross townlands (approximately three miles). The well is of bedrock and is accessible by crossing one of two bridges across a river. The main well is situated beside a large ash rag tree and has two steps descending into its gorge; two others are proximal and follow along the rock streambed.
St. Ciaran's Well
Castlekeeran,
Co. Meath
53.739079222105374
-6.958656401997553
The Samhain Festival of Food & Culture, which returns to Kells, Co. Meath for its fifth year from November 2nd to 5th, has announced a jam-packed programme of events and experiences that will celebrate the past, present and future of Irish food and culture.
Award-winning chefs, renowned food writers, best-selling cookery book authors, culinary experts, and thought leaders in sustainability and agriculture, will all convene in the heritage town alongside this year's internationally-acclaimed guest speaker, Carlo Petrini - Founder of the international Slow Food® movement.
hello@boynevalleyflavours.ie
Thu, Nov 2 - Sun, Nov 5 2023, All day
Free event "Táin March Festival" Gather together this Fri 23rd June at 7.30pm in the courtyard at Teltown House. A step back in time storytelling of Táin Bó Cúailnge by @candlelittales. Cafe Tailtiu serving refreshments & @essencecoffee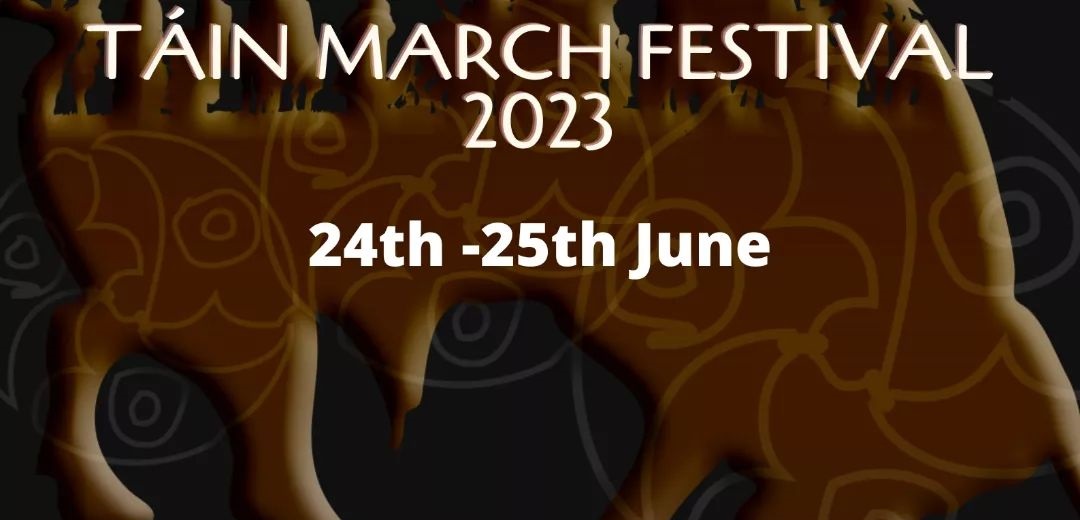 23rd June: Telltown, Donaghpatrick, Navan, Co. Meath. C15 X302
24th June: Eureka House, Navan Road Kells, Co. Meath, A82 DX47
https://www.facebook.com/Teltownhouse
Fri, Jun 23 - Sat, Jun 24 2023, All day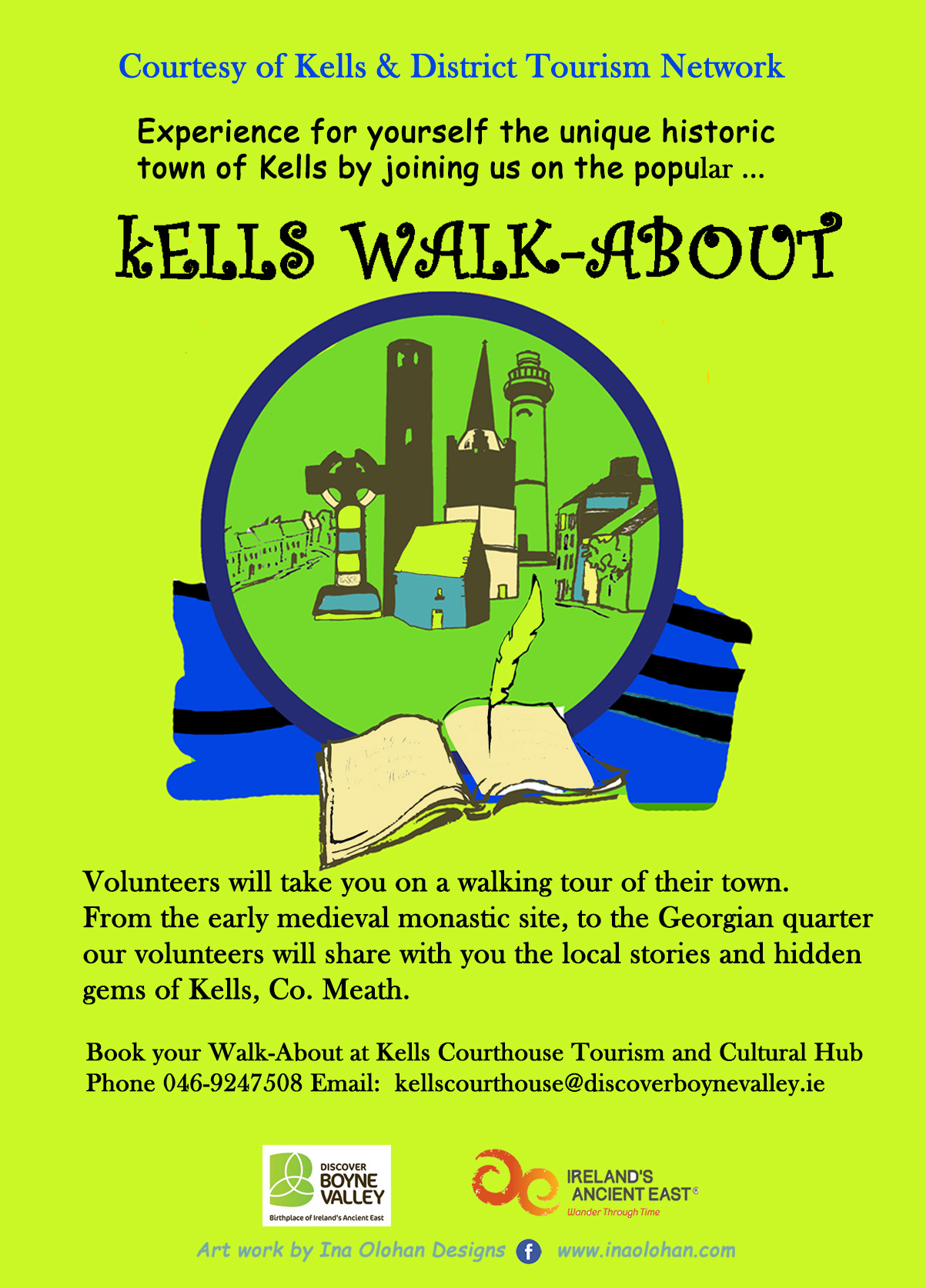 Volunteers will take you on a free walking tour of their town. From the early medieval monastic site to the Georgian quarter, our volunteers will share with you the local stories and hidden gems of Kells, Co. Meath. Book your tour at Kells Courthouse Tourism and Cultural Hub.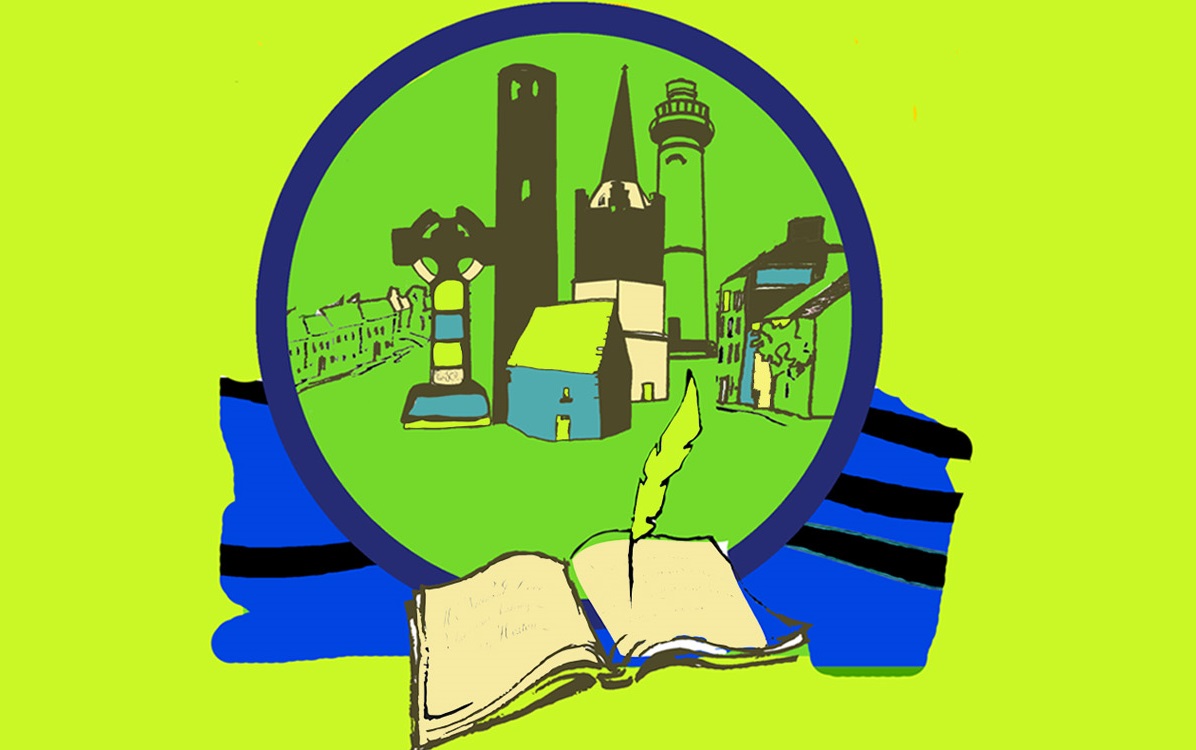 +353 (0) 46 9247508
kellscourthouse@discoverboynevalley.ie
Kells Courthouse Tourism and Cultural Hub
Headfort Rd
Kells
Co. Meath
A82 RY62
53.726453819125105
-6.87076451536289