On the north side of Inbher Colpa, near Baltray in Co. Louth, you will find two imposing standing stones that have watched over the river for 5,000 years. This site is relatively unknown and not a common stop for locals or tourists alike. The view alone is worth the short trip from Drogheda.
In 1999 it was observed by three local men that the larger of the stones aligns with Rockabill (two small islands off the coast of Skerries, Co. Dublin) and the rising sun on Winter Solstice. It was later observed that the hill of Four Knocks passage tomb may be seen on th horizon, if one looks at a gap created between the two Baltray stones.
Cúchulainn and Connla
The standing stones at Baltray are said to be the place where the greta Hero of Ulster, Cúchulainn, first met his son Connla who had arrived from Scotland. Unknown to Cúchulainn the Princess Aife had reared his child after he had returned to Ireland following his training in arms by Sacthach in Letha (Scotland). Connla arrived at Baltray at the tender age of seven. Refusing to reveal his identity Cúchulainn challenged the boy. In the fight that ensued in the waters of the Boyne overlooked by the stones, Cúchulainn fatally wounded his son. On realising what he had done, Cúchulainn ordered the men of Ulster to not let any calves go to their cows for three days to commemorate his son.
Image credits: courtesy of Boyne Valley Tours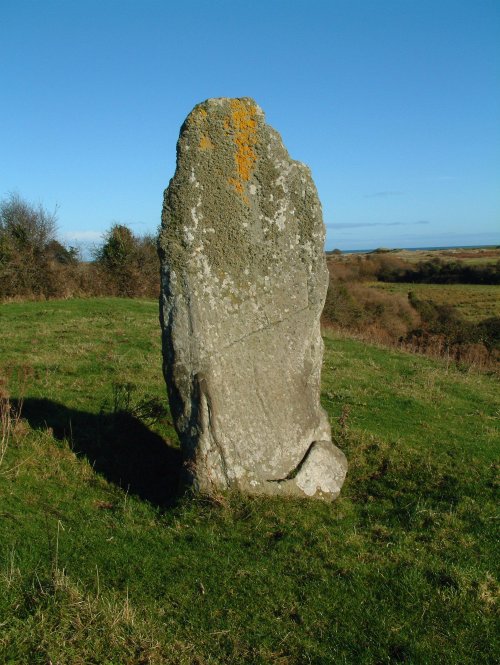 Featured Image