Established in 1989, Droichead Arts Centre is a multi-disciplinary centre in the heart of Drogheda Town, providing an extensive curated arts and cultural programme of theatre, music, film, visual arts, opera, dance, comedy, literature, family/children, outreach. The Centre is housed over two buildings: Stockwell Street, which hosts a modern 169-seater theatre and a bright contemporary visual arts gallery, and Barlow House, an 18th century Georgian style townhouse.
Our purpose is to put art at the heart of people's lives and ambitions in Drogheda, East Meath and Louth. Our vision is where art matters & is easily, enjoyably, meaningfully part of everyone's everyday life. Our mission is to be a creative hub, nurturing, presenting and promoting art of, by & for the many, diverse communities of Drogheda, East Meath and Louth. Droichead actively supports artists and arts organisations, through residencies, bursaries and other bespoke supports. This is at the heart of who we are and what we do. It's why we exist.
To see the wide variety of events happening click here.
Stockwell Street Venue
At our venue on Stockwell Street you will find a contemporary gallery, 169 seater intimate theatre, café bar and our box office services. It is located next to the Library in Drogheda Municipal Centre amongst the hustle and bustle of the town centre. 
Barlow House Venue
Barlow House is our second venue located at the beginning of West Street just a five minute walk away from Stockwell Street. This magnificent Georgian townhouse is one of the finest remaining in Drogheda. This location hosts offices, artist studios, rehearsal space, classes, and meeting rooms that are available for hire.
For more on what Drogheda has to offer, watch the video below.
Images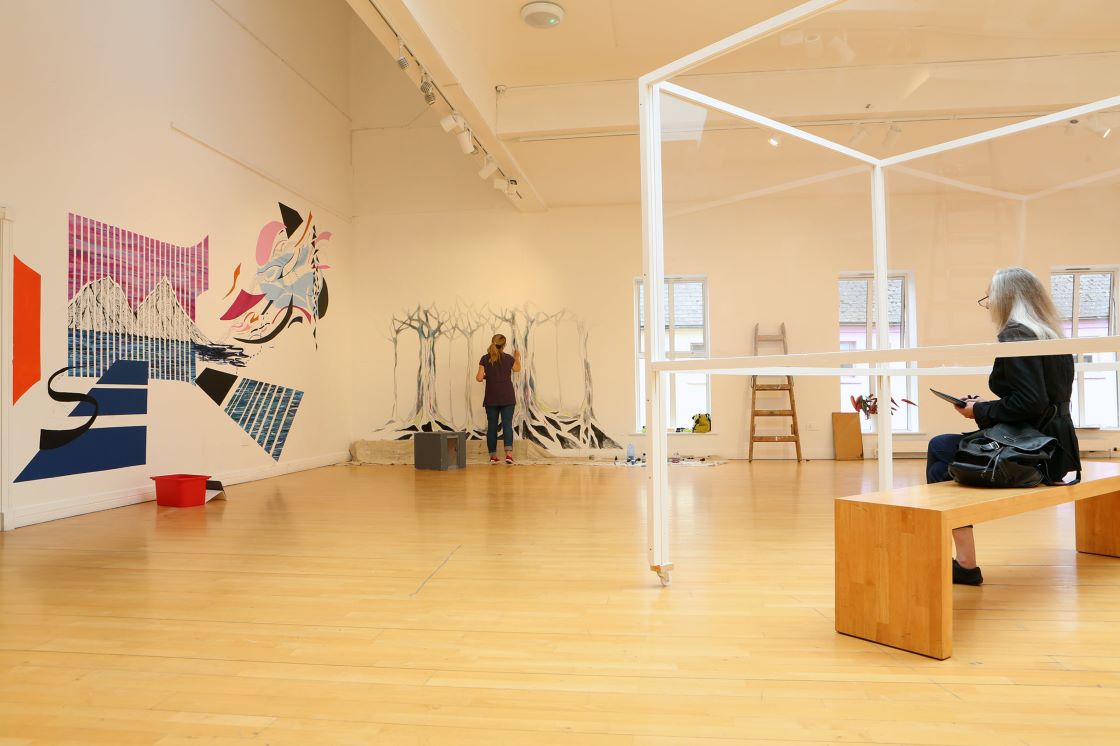 Email Address
info@droichead.com
Address
Stockwell Street,
Drogheda,
Co. Louth.

Barlow House,
Narrow West Street,
Drogheda,
Co. Louth
Facebook
https://www.facebook.com/droichead.artscentre