Killeen Castle Golf Club
Set in the shadow of a 800-year-old castle, this beautiful golf course in south-east Meath was host venue to the 2011, 2012 + 2013 Ladies Irish Open and the 2011 Solheim Cup. 
Constructed in 2008, Killeen Castle is one of only two Jack Nicklaus Signature Golf Courses in Ireland. The course measures over 7,700 yards from the back tees. The substantial investment in the drainage at the time of construction has given a course that is payable 365 days a year. It is a magnificent test of golf which the 18 time major winner  described as "one of my proudest designs". Killeen Castle Golf Club showcases modern golfing excellence in terms of both design and presentation. Voted the Best Parkland Course in the greater Dublin area, Killeen Castle Golf Club offers the ultimate championship golfing experience.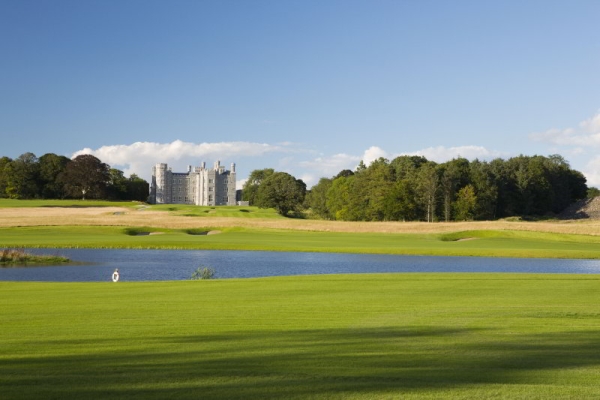 Course Designer: Jack Nicklaus Signature Design
Play Policy: Members and guests, green fees welcome
Par: 72
Yardages: Championship (7667) Blue (7142) White (6535) Green (6118) Red-Ladies (539)
Membership: Individual, Family, 5 Day Membership, Unde 30s, Corporate & Overseas
Walking/Cart Policy: Walking and carts allowed
Caddie Services: on request
Killeen Castle: Seamus Carroll – General Manager; Mark Collins – Golf Course Superintendent
Amenities
In addition to offering a world class golf product Killeen Castle Golf Club also houses extensive state of the art practice and clubhouse facilities. The highest quality of service and standards are provided ensuring a memorable experience of every visit to Killeen Castle Golf Club.

Description
Playing as long as 7,700 yards but spaciously rambling over 350 acres among superb natural woodlands, Jack has created a course to provide the sternest of championship challenges while still remaining enjoyable for the average golfer. Each hole is unique, all are instantly memorable.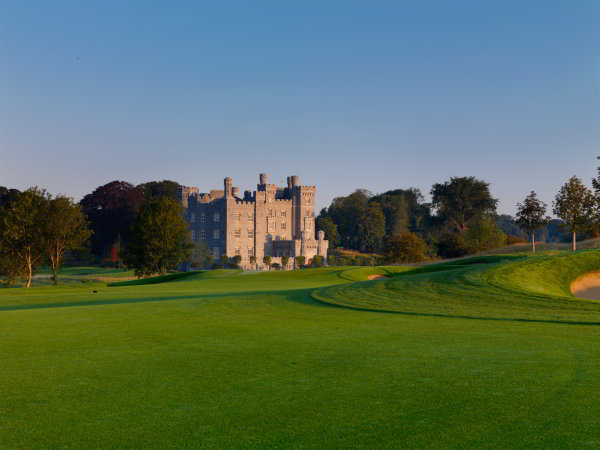 History of Killeen Castle 
The history of Killeen Castle dates back over eight hundred years to 1181, when it was built by Hugh de Lacy as part of the strategic castle defence system for north Leinster. From 1403 until the 1950's, the castle acted as the seat of the Plunkett family, Earls of Fingall, amongst the oldest of the great Anglo-Irish families. From the late seventeenth to the late eighteenth centuries, Killeen Castle became dilapidated, due to the enforced absence of the Earls following the various uprisings and natural unrest.
In the early nineteenth century the 8th and 9th Earls engaged renowned architects, Francis Johnson and then James Sheil to modernise the castle creating the design for the building which stands today.
The 12th and last Earl of Fingall sold the Castle in 1951 and the estate was then run by its owners as a stud farm. In 1981 Killeen Castle fell victim to fire, and lay dormant and in ruins until 1997 when Snowbury Ltd purchased the castle and its grounds, with a vision to create the magnificent estate that exists today.
Access to the castle and it's surrounds is not available at present.
Images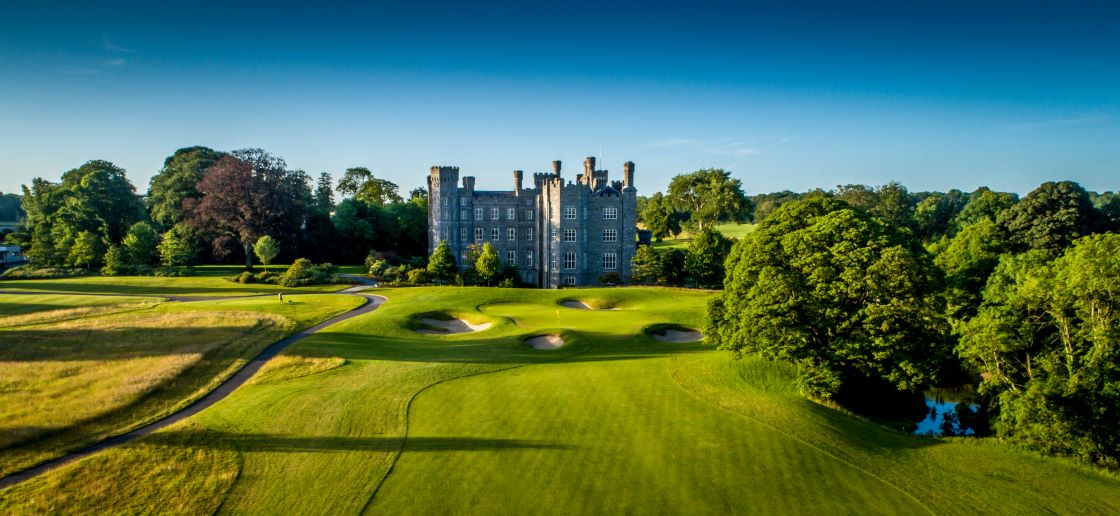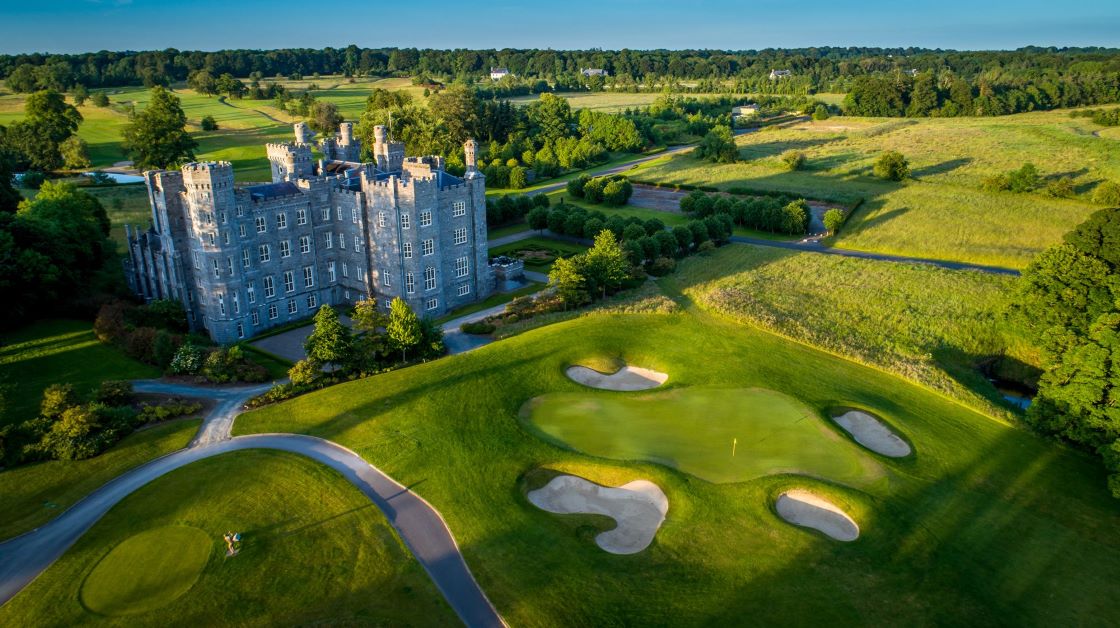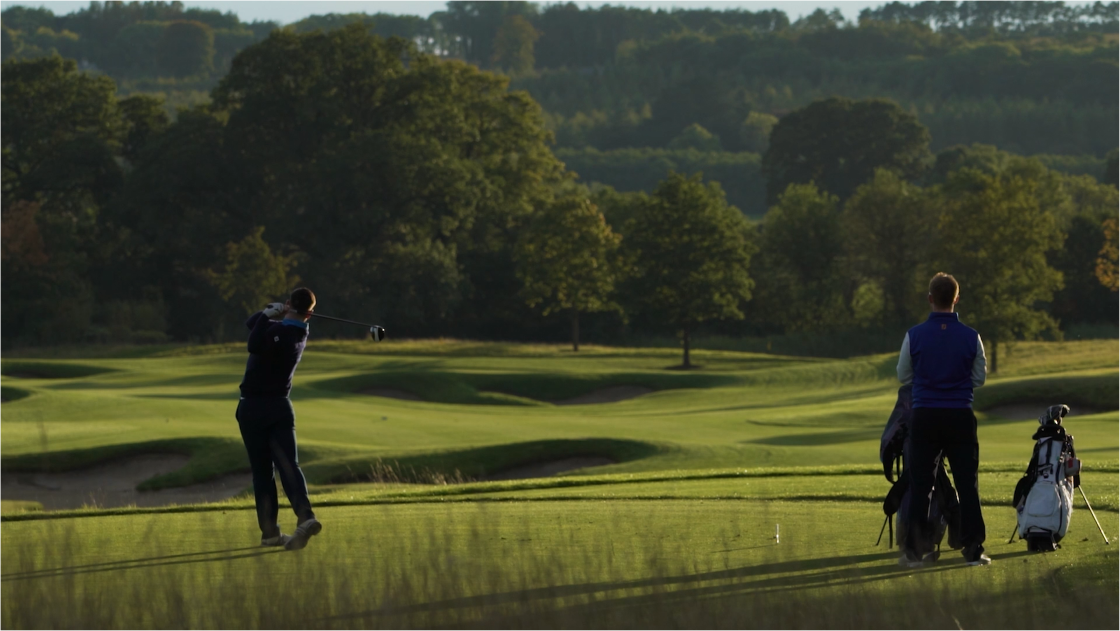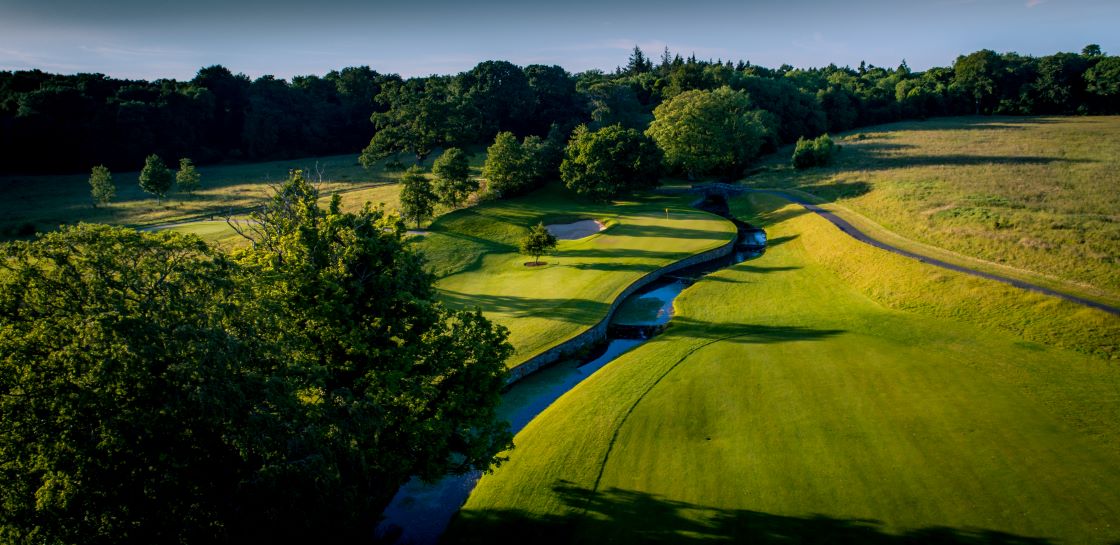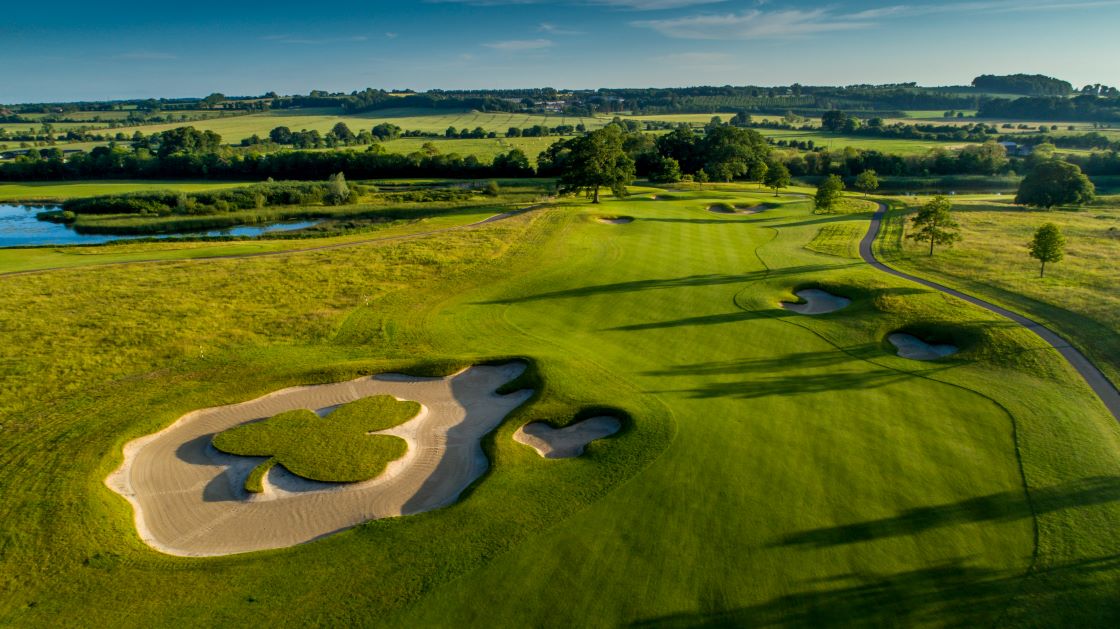 Telephone
+353 (0) 1 689 3000
Email Address
info@killeencastle.com
Address
Killeen Castle Golf Club is located in the heart of 'Royal County Meath' , just outside the town of Dunshaughlin, only 35mins from Dublin city centre, and 30 minutes from Dublin Airport. So very accessible and well sign posted
from all major roads.

GPS Cood* N53◦ 52 74 42 W6◦ 59 09 78 

Killeen Castle 
Dunsany
Co. Meath
Ireland
Facebook
https://www.facebook.com/KilleenCastle/
Twitter
https://twitter.com/killeencastle