The Samhain Festival of Food & Culture, which returns to Kells, Co. Meath for its fifth year from November 2nd to 5th, has announced a jam-packed programme of events and experiences that will celebrate the past, present and future of Irish food and culture.
Award-winning chefs, renowned food writers, best-selling cookery book authors, culinary experts, and thought leaders in sustainability and agriculture, will all convene in the heritage town alongside this year's internationally-acclaimed guest speaker, Carlo Petrini - Founder of the international Slow Food® movement.
Showcasing the very best of Boyne Valley Flavours, the family-friendly festival comprises a wide variety of events, from food & drinks tastings, cookery demos, and cocktail masterclasses, to food safaris, farm visits, kids workshops, and panel discussions with some of the biggest names in Irish food.
Tickets for all of the individual events are now available to book online at
www.boynevalleyflavours.ie, with ticket prices starting from as little as €10.00 per person.
Some experiences, including a Guided Kells Walk About Tour (Saturday November 4th, 2pm - 3pm), entry to the grounds of Killua Castle (Sunday November 5th, 11am), and Samhain Farmers Markets at Sheridans Cheesemongers' Virginia Road Station headquarters (Saturday November 4th, 10am - 2pm) and Clonmellon Market (Sunday November 5th, 11.30am - 1pm), are all free to attend.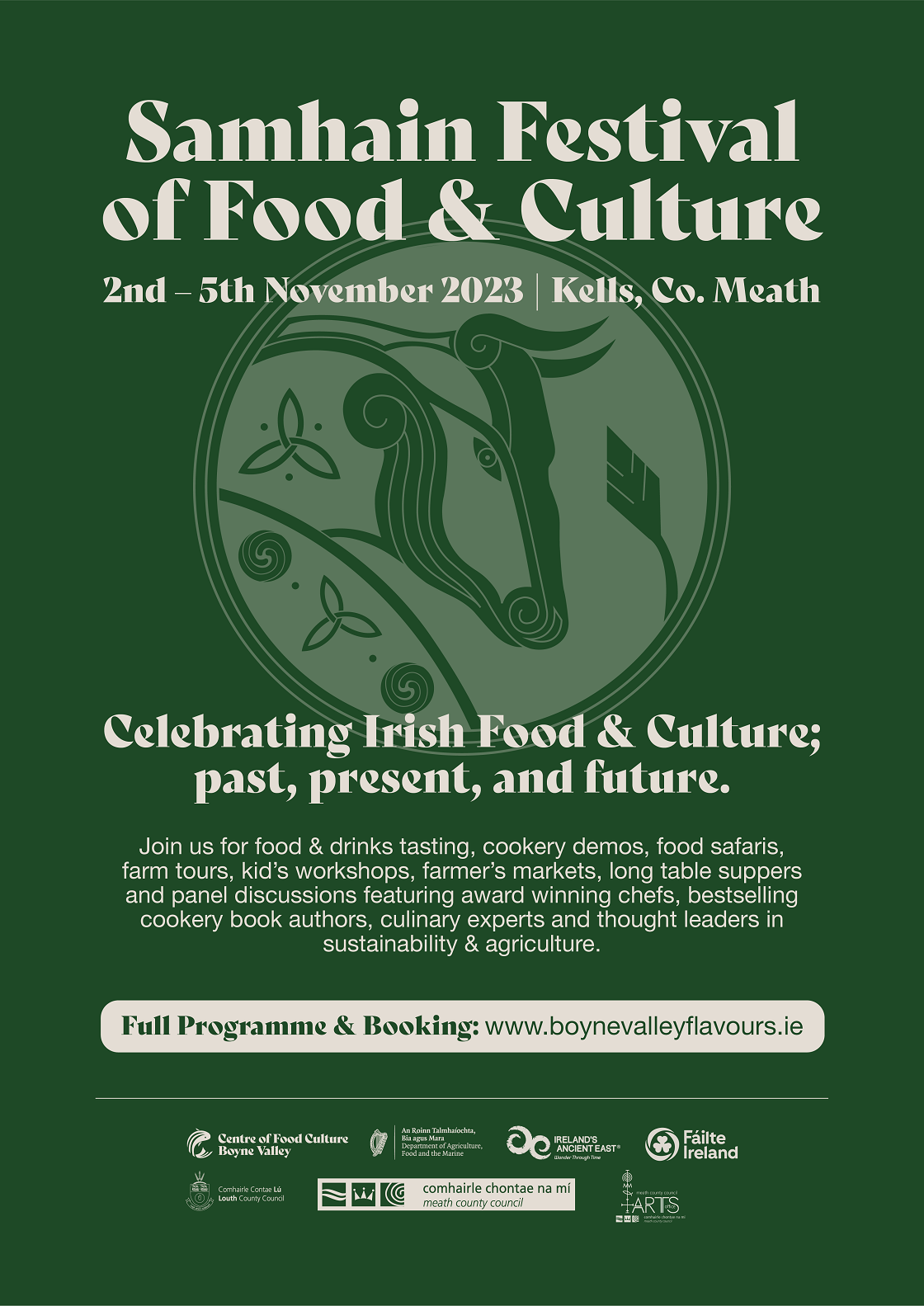 Images
Email Address
hello@boynevalleyflavours.ie
Date
Thu, Nov 2 - Sun, Nov 5 2023, All day