Title:     The Oldbridge Harvest Fair
Date:    Sunday 25th September
Time:    11am to 4pm
Location: Battle of the Boyne Visitor Centre

The OPW is delighted to announce that the Oldbridge Harvest Fair will once again take place in the enchanting Walled Garden on Sunday 25th September from 11am to 4pm. So why not save the date and take the family to Oldbridge to soak up the atmosphere -watch dancing displays, listen to beautiful music while sampling the fine artisan food on display. It promises to be a fun day for all the family.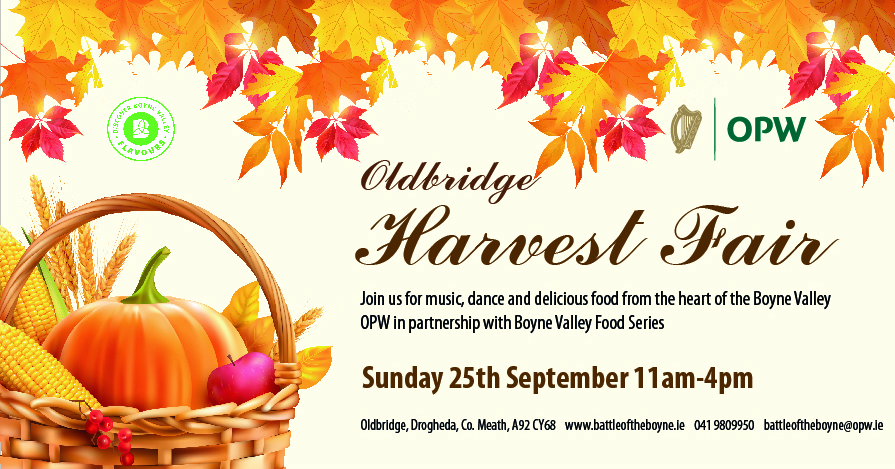 041-9809950
battleoftheboyne@opw.ie
Oldbridge, Drogheda, Co. Meath. A92 CY68
https://www.facebook.com/battleoftheboyne
53.723846734773375
-6.419023978571555
Sun, Sep 25 2022, 11am - 4pm