Solstice Arts Centre in Navan, County Meath, hosts a wide range of arts and cultural events throughout the year, symbolising the belief and pride that the people of the county take in nurturing its cultural life. For more on the Centre, click here.
See below for forthcoming events.
Jarlath Regan: Yer Man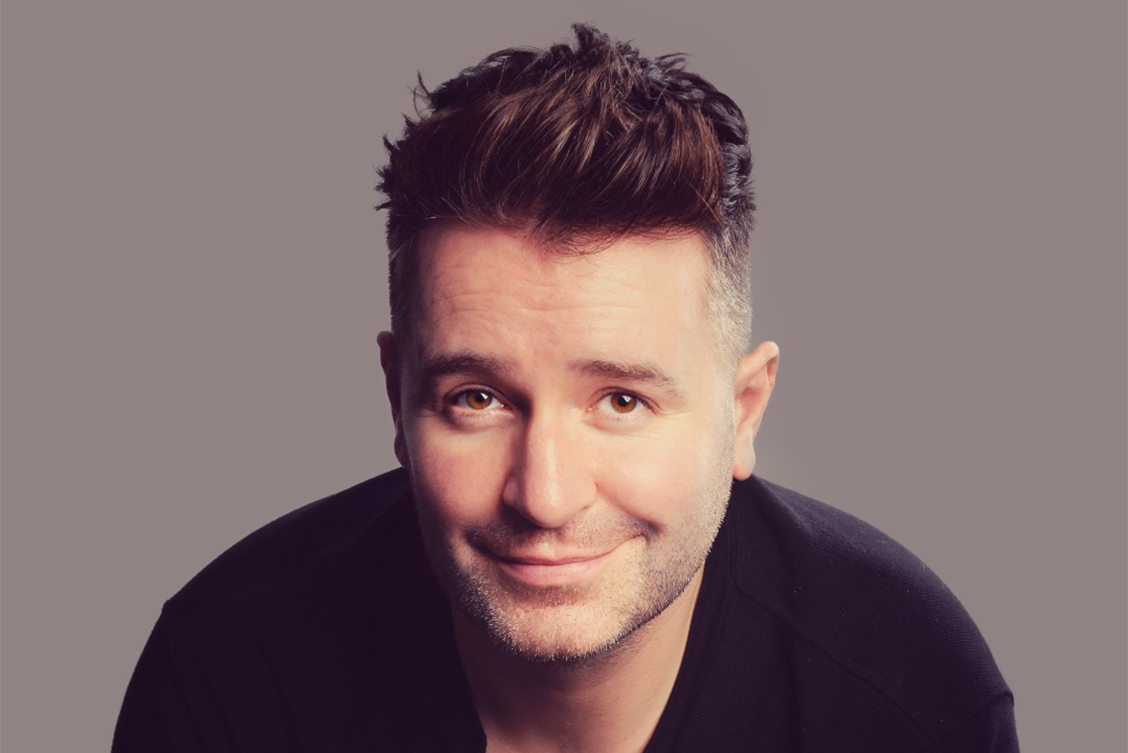 COMEDY
Fri 15 Sept (SOLD OUT) | 8pm | €22
Following millions of views, shares and downloads across Instagram, TikTok and Youtube, Jarlath Regan finally arrives in Navan for one very special night at Solstice Arts Centre.  Through making sense of the nonsensical, finding the funny in the stuff we all take for granted, and performing timeless standup comedy routines about the Irish Mammy, weddings, Irish life, raising kids and marriage, Jarlath has earned rave reviews, comparisons to Dave Allen and fans across the globe. Catch him now at this very special show before he goes out on tour in 2024.
Meath Film Festival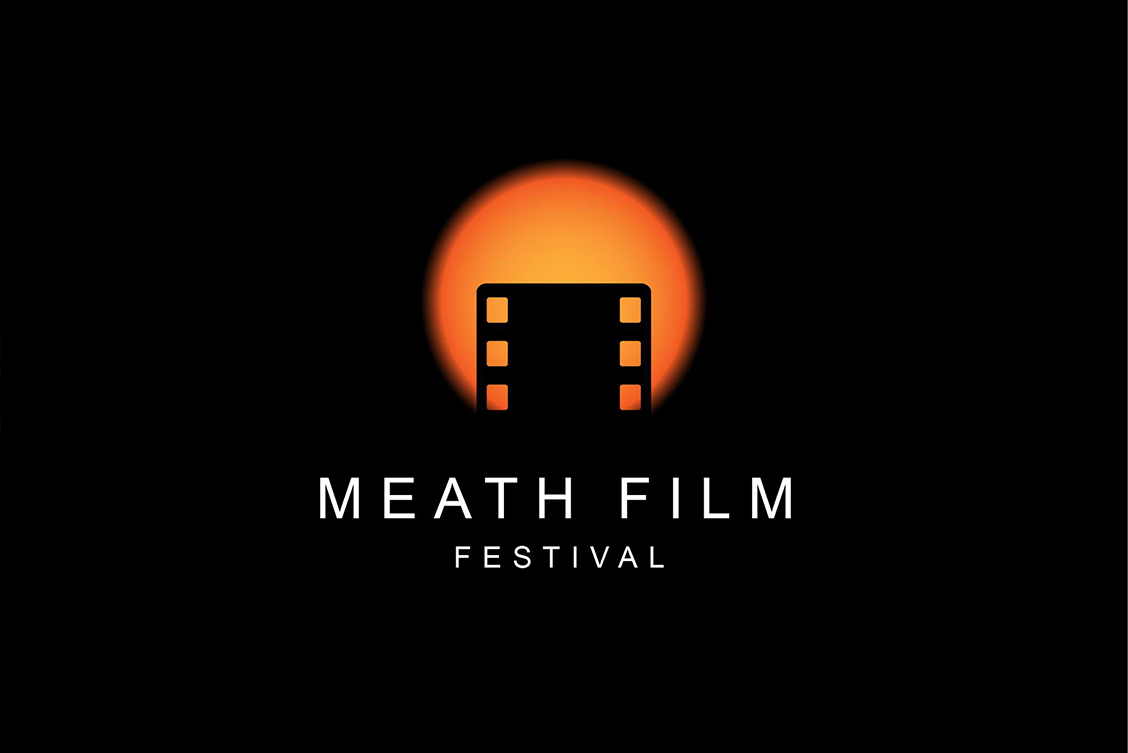 FILM
Sat 16 & Sun 17 Sept | Individual prices below / €24 festival bundle (includes features & shorts)
Following on from the first successful film festival in 2022, Meath Film Collective are delighted to be back with a new 2 day festival this September. The festival will portray local and national talent and strengthen the vibrant filmmaking community in Meath. 
SCHEDULE
Sat 16 September
Animation Workshop | 10am | 150 mins | Studio | €15
Short Film Programme 1 | 2pm | 75 mins | Auditorium | €7.50 short film pass
Editing Workshop | 2:30pm | 90 mins | Studio | €15
Short Film Programme 2 | 3:30pm | 75 mins | Auditorium | €7.50 short film pass
Feature Film NORTH CIRCULAR + Q&A | 7pm | Auditorium | €7.50
Sun 17 September
60 Second Films by young people | 11am | 60 mins | Auditorium | Free
Feature Film PRAY FOR OUR SINNERS + Q&A | 2:30pm | Auditorium | €7.50
24 Hour Film Challenge screenings | 4:45pm | 75 mins | Auditorium | €7.50 short film pass
24 Hour Film Challenger winner announcement | 7pm
Feature Film SUNLIGHT + Q&A with director Claire Dix | 7:30pm | Auditorium | €7.50
Please check our website for bookings and full details relating to each event.
North Circular + Q&A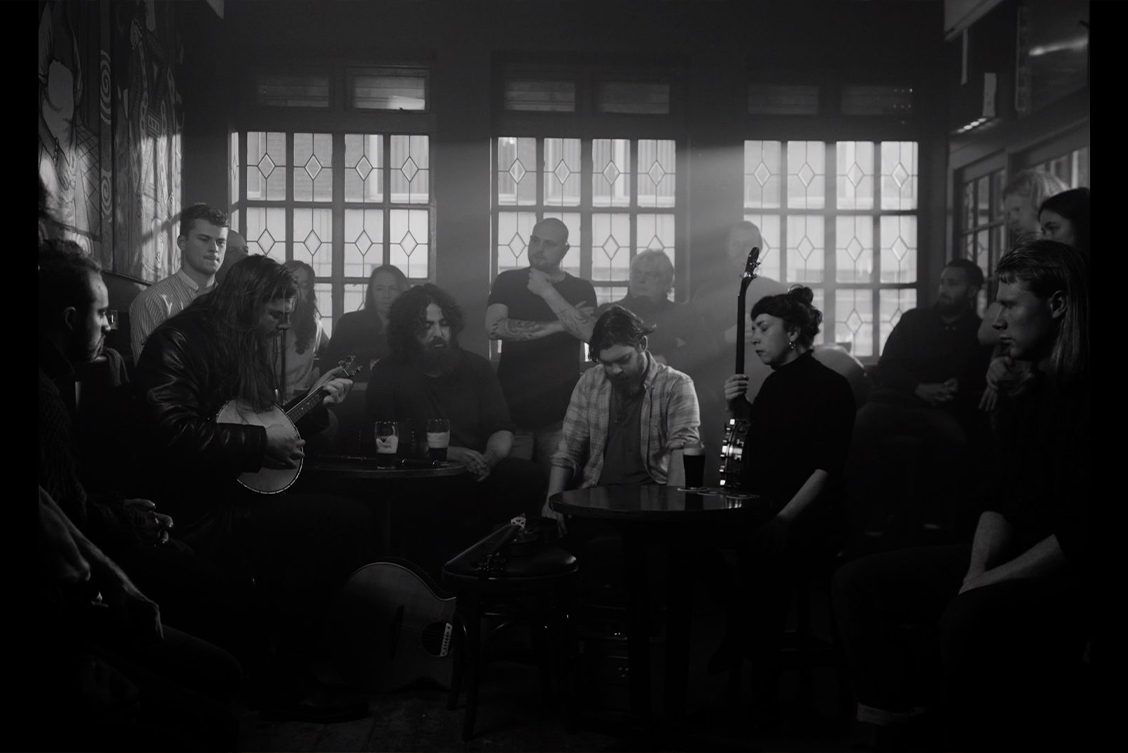 FILM
Sat 16 Sept | 7pm | €7.50/season pass or bundle
English | Ireland | 85 mins | 2022 | Cert: 15A | Dir: Luke McManus
A multiple award-winning documentary musical travelling the length of Dublin's fabled North Circular Road, where local characters share their powerful and emotive stories, accompanied by traditional ballads and folk music. North Circular conjures the ghosts of the past while engaging with the conflicts and celebrations of today.
This screening includes a Q&A with director Luke McManus and producer Elaine Gallagher.
Pray for Our Sinners + Q&A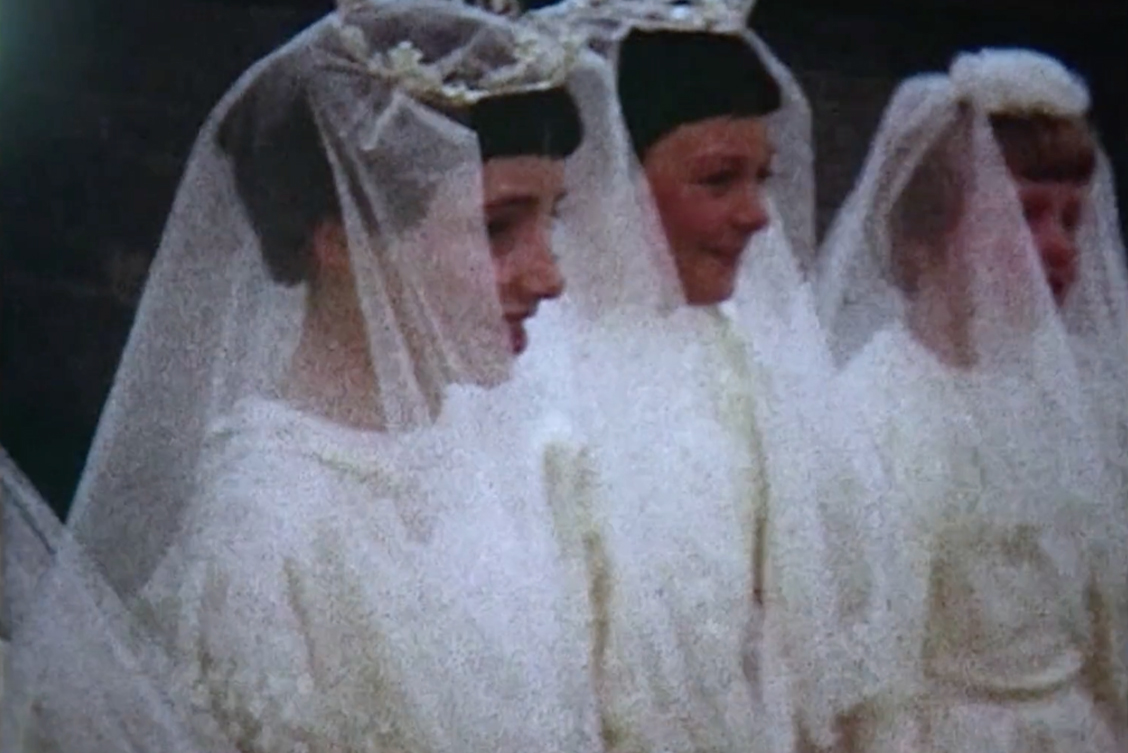 FILM
Sun 17 Sept | 2:30pm | €7.50/season pass or bundle
English | Ireland | 81 mins | 2022 | Cert: 12A | Dir: Sinéad O'Shea
Pray for our Sinners documents Sinéad O Shea's (A Mother Brings her Son to be Shot) return to her hometown in Navan in search of those who fought against the Catholic Church and discovers the ways in which local people found a way to resist.
Not a straightforward narrative of sinners and victims, the story which emerges is a nuanced account of Catholicism and its role in Irish life. It focuses on the tradition of silence in Ireland and how difficult it has been for the people to articulate the suffering they endured.
Through the voices of its gently heroic characters, Pray for Our Sinners depicts a society full of love, hope and understanding.
This screening includes a Q&A with director Sinéad O'Shea and editor Enda O'Dowd.
Sunlight + Q&A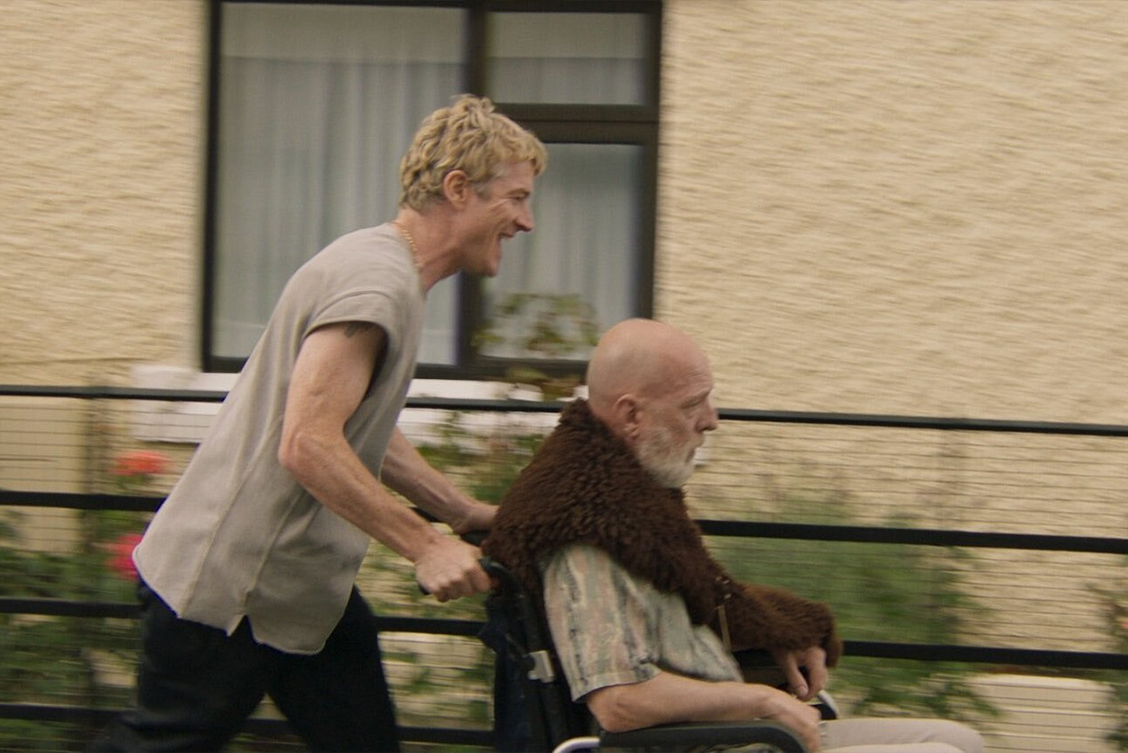 FILM
Sun 17 Sept | 7:45pm | €7.50/season pass or bundle
English | Ireland | 91 mins | 2023 | Cert: 15A | Dir: Claire Dix
Former heroin addict Leo loves his best friend Iver, his former sponsor, the man who saved him. Now Iver is terminally ill and Leon is his devoted carer. But Iver has decided to end his life on his terms, peacefully, with the assistance of nurse Maria, who specialises in assisted dying. Leon is horrified and pledges to take Iver out to all their old Dublin haunts, to convince him that there is still plenty of life left to live.
This screening includes a Q&A with director Claire Dix.
Carol O'Connor: Where I Walk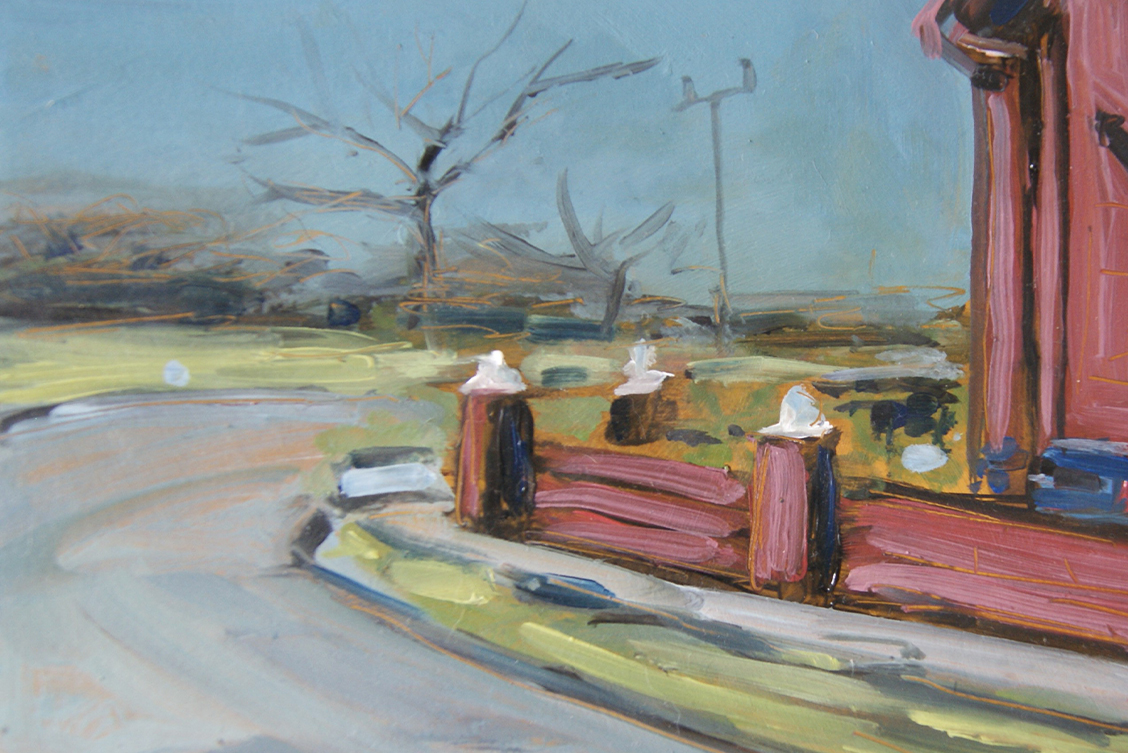 VISUAL ARTS
Fri 22 Sept – Sat 14 Oct | Café Wall 
"Observing changes over time is a privilege not a given. The spring of 2020 was like no other, confined to 2 km and 5 km zones during lockdown. Slowing down enough to be able to witness the daily transformation of my surroundings was revelatory. When the first leaves appeared, I wondered had they always been so green. The bog and the river became havens and again I wondered has it always been so lush, so bursting forth with life, so charged. It truly was like seeing colour for the first time." 
Through the medium of paint, O'Connor's work addresses personal issues and experiences whilst attempting to capture a moment in time. Acknowledging commonplace scenes, quiet moments, or landmarks of no particular significance, themes explored include small incremental changes over time, personal endurance and the art of getting through another day.
Culture Night 2023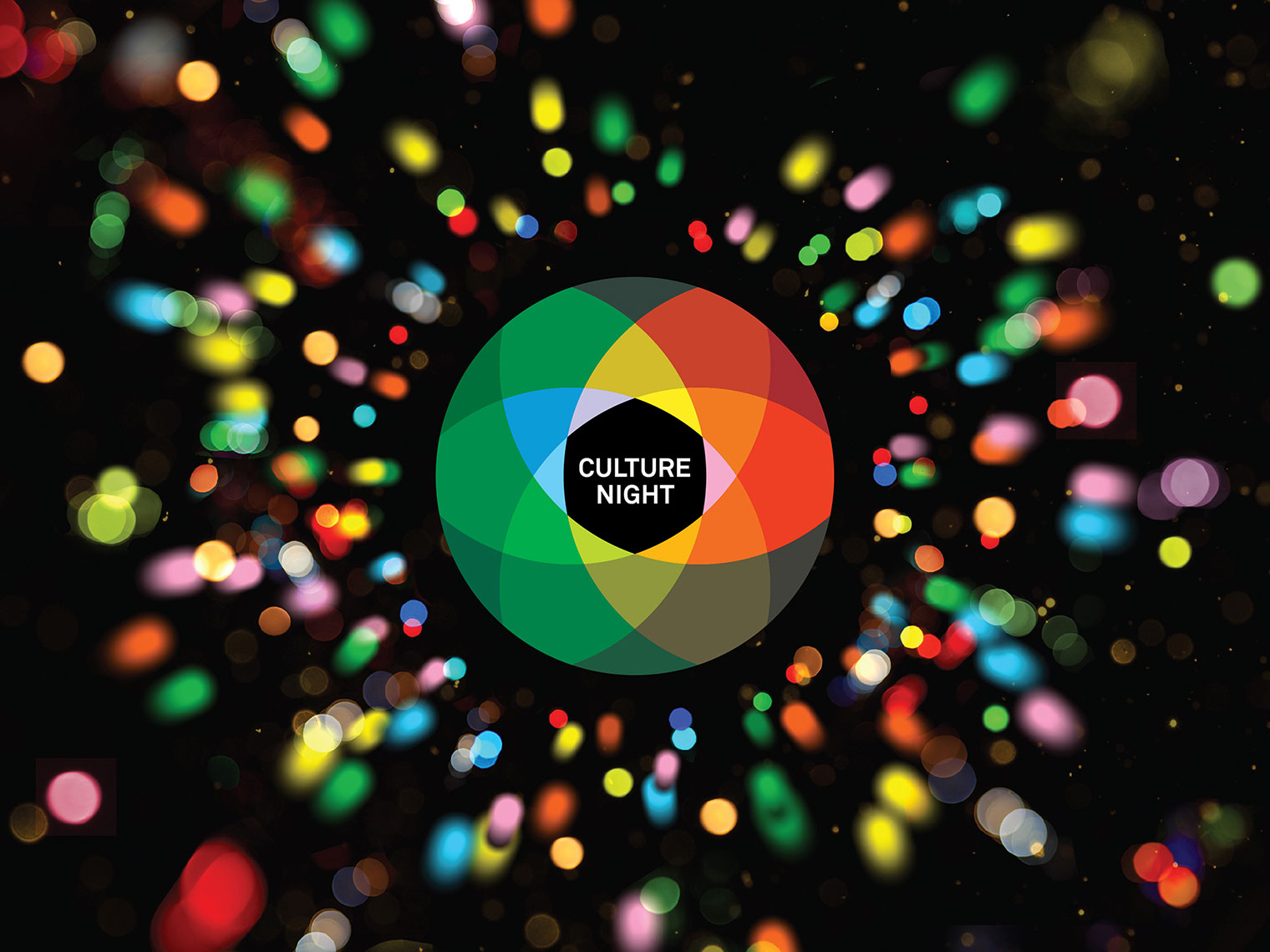 Fri 22 Sept | Free, no booking required
We warmly invite you to celebrate Culture Night at Solstice on Friday 22nd of September! Our programme for the day is filled with visual arts, music and dance. All events are free.

Moving Words
When: 5pm | Where: Studio | For: families with children aged 2-6 | Booking required (please book one ticket per family)
Celebrate the joy of storytelling and contemporary dance in this inclusive early years family event. Selma Daniel from Little Lion Dance Theatre, together with a dance performer, will guide you in an immersive experience, exploring a picture book in a unique and fun way.
No dance experience necessary. Children must be accompanied and supervised by an adult at all times.
Carol O'Connor: Where I Walk
When: 6:30pm | Where: Café Wall | For all ages
Join us for the opening reception of local artist Carol O'Connor's solo exhibition Where I Walk in Solstice Café. 
Quiet Music Ensemble
When: 8pm | Where: Auditorium | For all ages
"Music as microclimate, in a constant state of becoming, floating around the edges of form, occasionally on the threshold of audition, shifting subtly, flowering, wilting, swelling, ebbing. All performed with consummate grace and sensitivity." - Fergus Kelly, composer
QME will premiere two new works: one by Dublin-based visual artist Rory Tangney and one by Cork dancer Inma Pavon. Involving visual arts, dance and QME's extraordinarily captivating improvised soundscapes, this will be an unusual and profound experience.
Harvest Market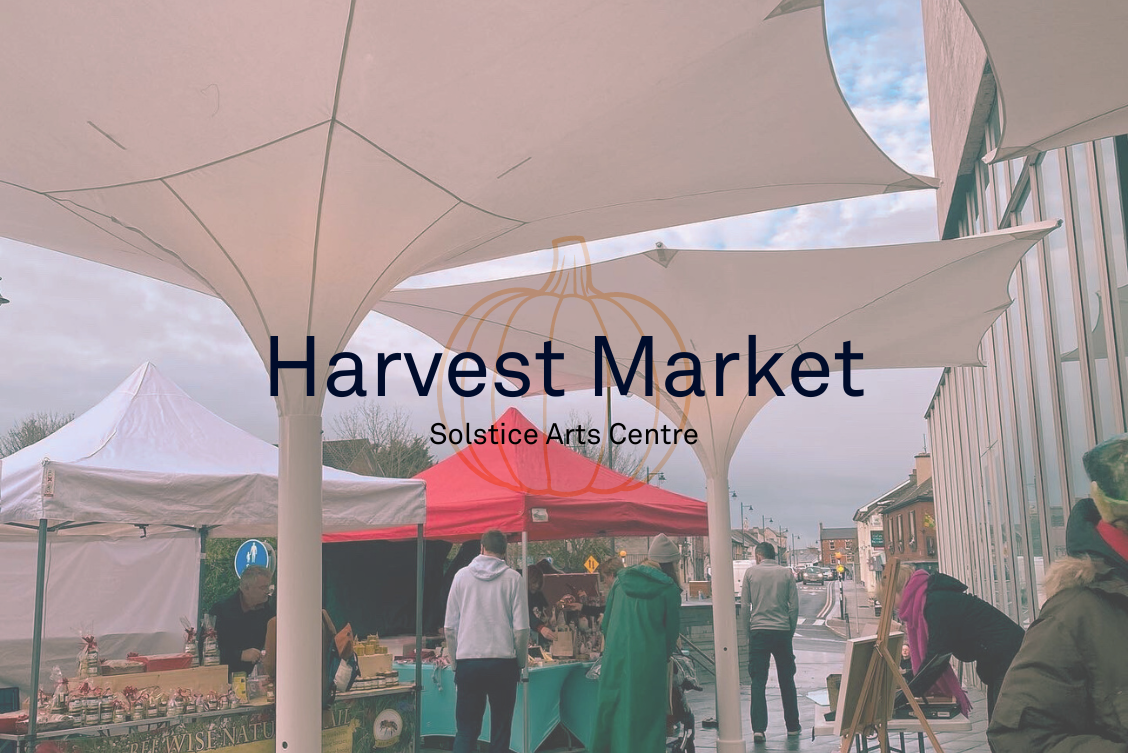 MARKET
Sat 23 Sept | 10am – 4pm
Feel the autumn breeze and browse a large selection of local, high quality crafts and artisan foods at our Harvest Market. Find a gift for a loved one, or even just treat yourself to something nice.
Meath Move: Open Practice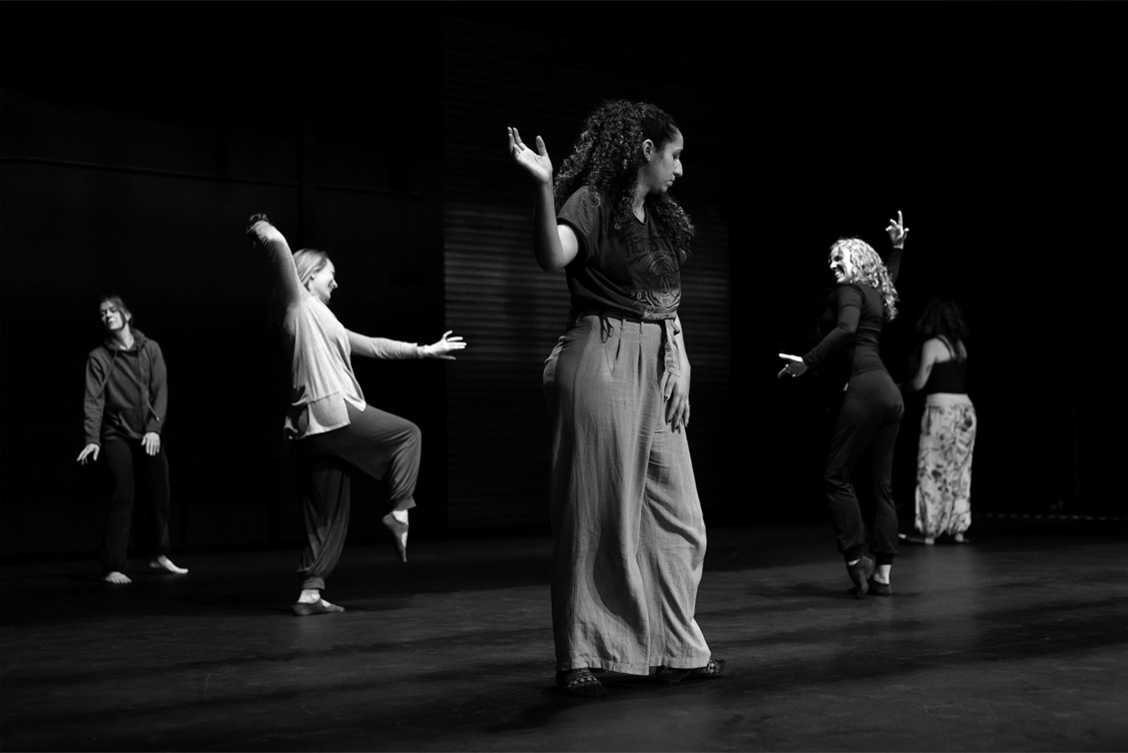 LEARNING & ENGAGEMENT
Wednesdays 27 Sept, 11 Oct, 8 Nov & 6 Dec | 11am – 2pm | Free, booking required
Selma Daniel invites artists of all disciplines who are interested in movement. Open Practice is a series of improvised sessions open to professional artists across all art forms, with an aim to inspire and build an arts network within Meath. Artists are invited to bring a selection of materials from their practice, and dancers can bring a movement task. Artists will be offered time and space to reflect and/ or work on their personal projects. Open Practice will be led by Selma and a guest dance artist.
Love According to Dalva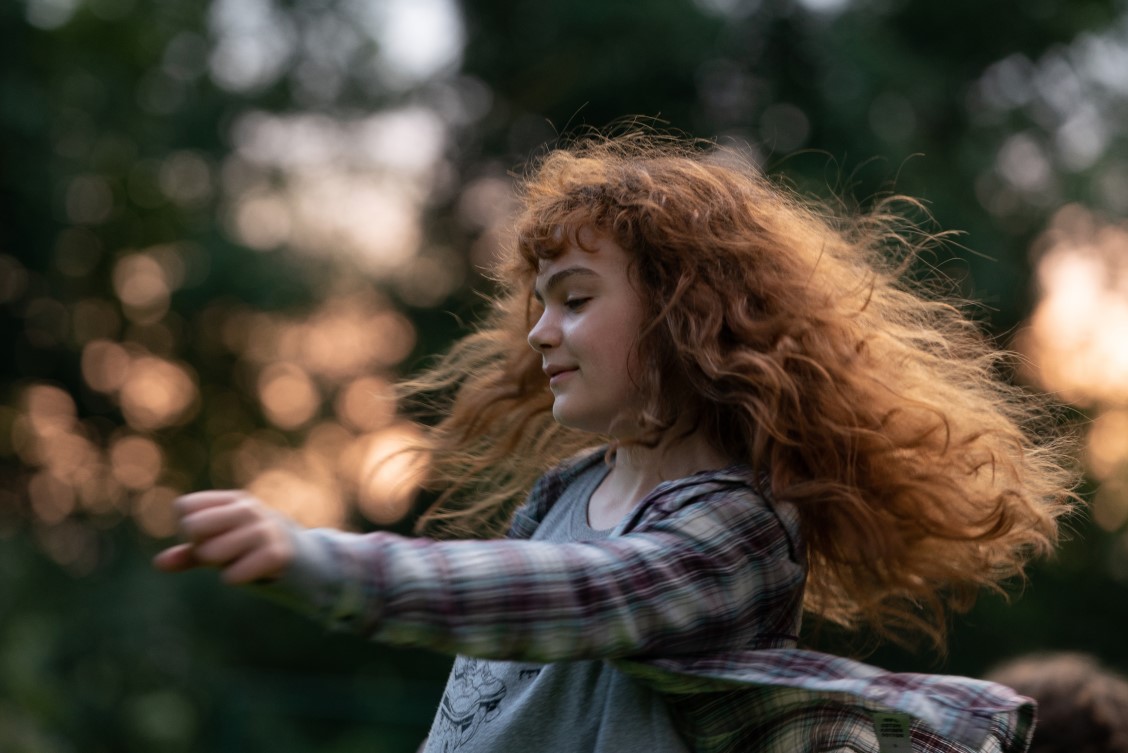 FILM
Wed 27 Sept | 7:30pm | €7.50/season pass or bundle
French | France, Belgium | 87 mins | 2022 | Cert: 15A | Dir: Emanuelle Nicot
After her abusive father is arrested, 12-year-old Dalva is taken into care. Acting more like an adult than a child, her social workers and new roommates find it difficult to connect with Dalva. Gradually with their help, she accepts that her relationship with her father was not normal, allowing her to experience the joys of childhood she was previously denied.
Special Screening: Nothing Compares

FILM
Thu 28 Sept | 7:30pm | €7.50/season pass or bundle
English | Ireland, UK | 100 mins | 2022 | Cert: 15A | Dir: Kathryn Ferguson
This documentary highlights Sinéad O'Connor's fascinating career. Focusing on the years 1987-1993, the film looks at her troubled upbringing, her first steps into music, the meteoric rise she enjoyed after the release of her legendary single Nothing Compares 2U, and the public protests that put her in the crosshairs of cruel tabloid media.
What emerges is a testament to a brilliant artist and impassioned activist, as well as an insight into a woman who had to navigate devastating personal trauma and intense public scrutiny. Director Kathryn Ferguson also elegantly examines contemporary Irish history through the prism of O'Connor's life and career – all serving as a reminder of why O'Connor was one of Ireland's most vital and enduring voices.
Bruised Orange John Prine Tribute Band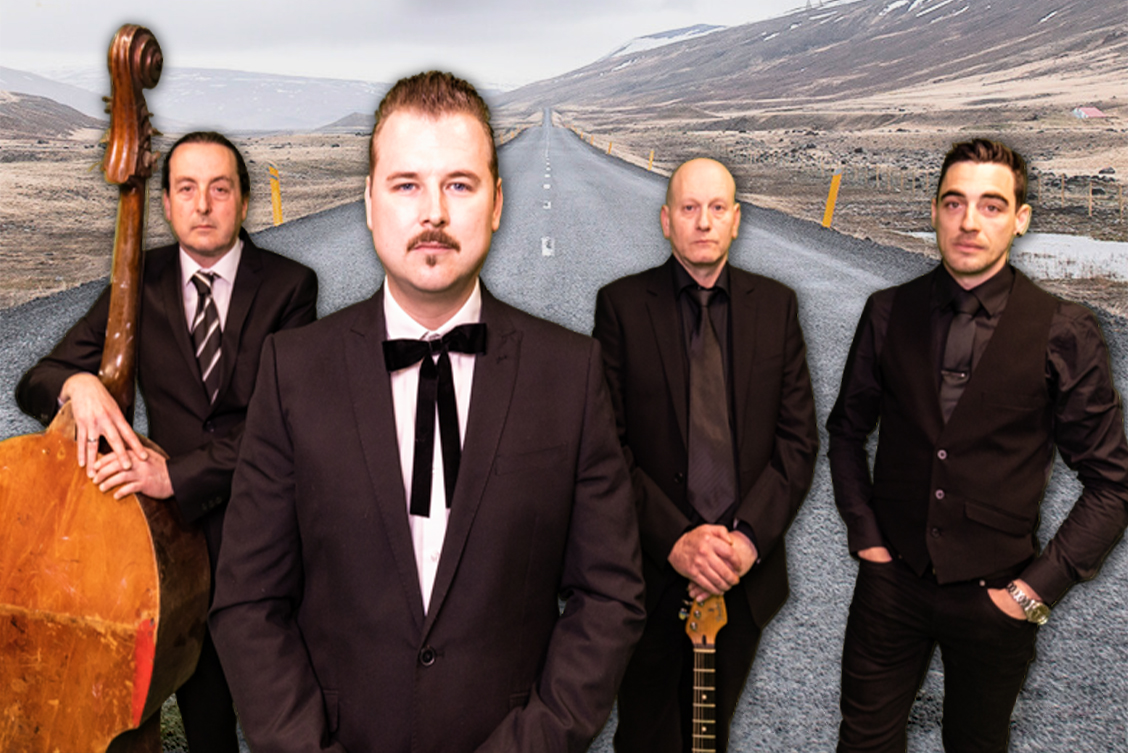 MUSIC
Fri 29 Sept | 8pm | €25
Bruised Orange is Ireland's premier John Prine Tribute band. Boasting some of Ireland's most experienced musicians, the band is made up of Michael 'Mike Mack' McGarry (Rhythm Guitar & Vocals), Anthony Toby Cregan (Lead Guitar & Vocals), Derek Matthews (Bass & Vocals), Steve Milne (Keyboards) and Shay Carry (Percussion). Each member brings a unique set of talents and abilities to the group which provides for a unique live John Prine experience. 
The show is fronted by Mike Mack McGarry, who accurately reflects John's vocal range with similar ease of delivery, affected twang and drawl, thriving off a peculiar, domestic relation to country, folk, and rhythm & blues. His storytelling and short anecdotes are also a testament to a Bruised Orange live show. Lead guitarist Anthony Toby Cregan is one of Ireland's most revered guitarists. His style and playing reflects that of Jason Wilbur, Prine's go to guy from the early 1990's up until John's death. Bassist Derek Matthews is known from one of Ireland's top wedding bands 'Stop the Clock', with his double bass and look again reflecting that of Prine's bass man Dave Jacques. Drummer Shay Carry is the backbone of the band with his unique style, having toured with some of Ireland's top country artists.
Fishamble presents: KING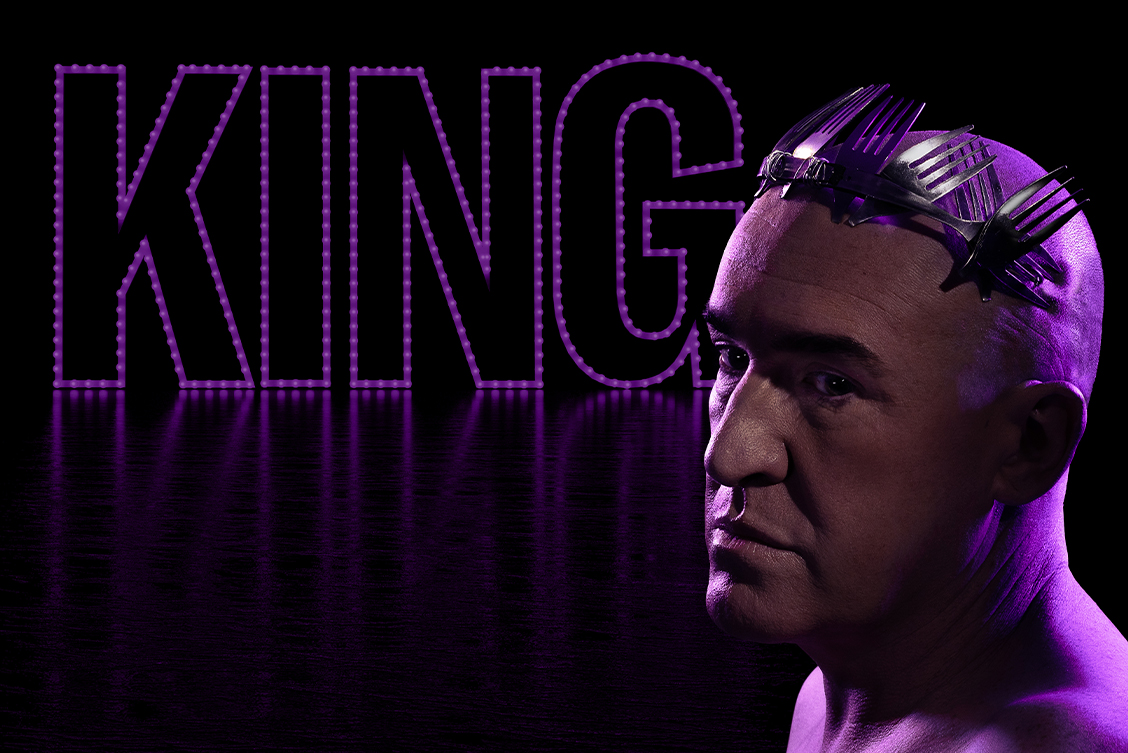 THEATRE
Sat 30 Sept | 8pm | €20/€18
KING tells the story of Luther, a man from Cork named in honour of his Granny Bee Baw's hero, Dr Martin Luther King Jr. Luther only leaves his apartment for essential journeys, and to perform as an Elvis impersonator. The play explores prejudice, privilege, and resilience, as Luther struggles to live life to the full. 
Fishamble and Pat Kinevane have previously collaborated on FORGOTTEN, SILENT, UNDERNEATH, and BEFORE, which have won major international awards including Olivier, Fringe First, Herald Archangel, Adelaide Fringe, and Helen Hayes awards. They have been called BRILLIANT (Irish Times), EXTRAORDINARY (New York Times), STUNNING (Scotsman), DAZZLING (Guardian), and MESMERISING (Sydney Morning Herald). Now, Fishamble and Pat Kinevane, under the direction of Jim Culleton, and with music by Denis Clohessy, return with this very special fifth solo play.
This production was developed with the support of NASC Network Commission and Georganne Aldrich Heller.
The history of light
Grace Weir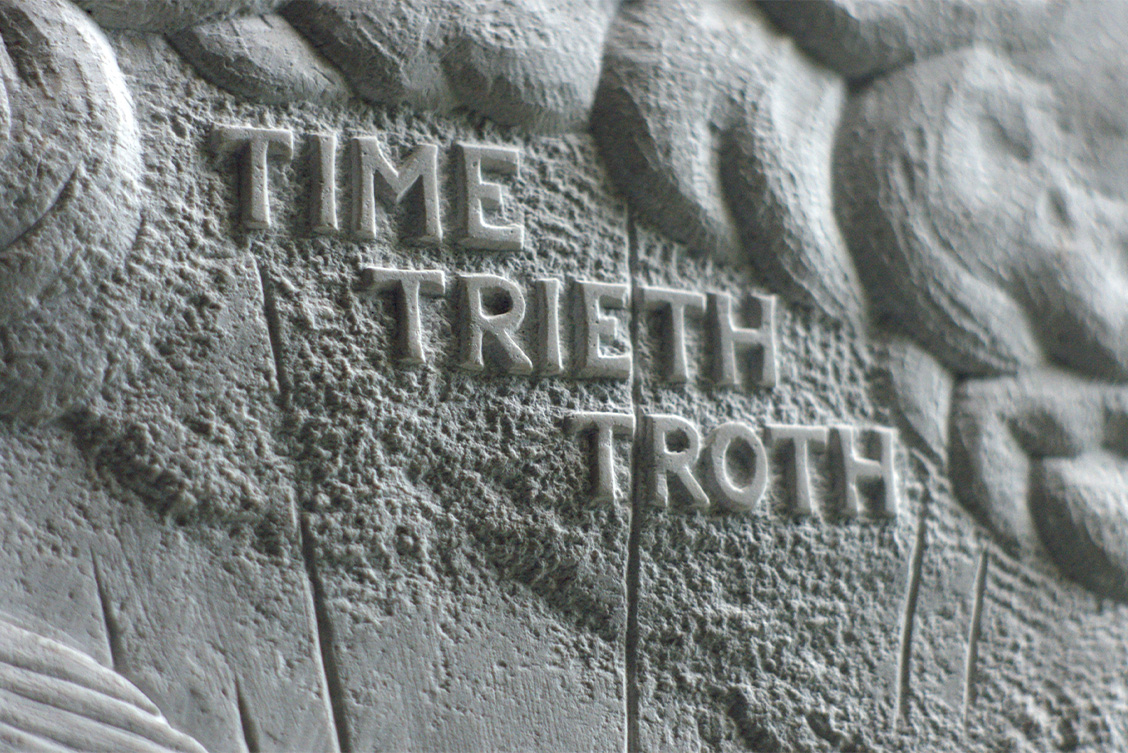 VISUAL ARTS
Sat 30 Sept – Fri 17 Nov | Gallery level 3 | Opening reception: Sat 30 Sept, 2:30pm | All are welcome, no booking required | Curated by Belinda Quirke
'The history of light' unfolds the focusing of a moment that occurs when taking a photograph, to write a text with light about time. Consisting of a new series of painted photograms and a filmic installation 'Time tries all things', the works explore the correlation between our understanding of time and light to our perceptions of memory and history.
The new body of painted works consists of photograms made from light refracted through different glass blocks and prisms in the darkroom, some of which are later overpainted with non-lightfast photographic inks. These works create an unsettled present travelling backwards and forwards at the same time; a temporal oscillation from the fixing of the past light on the paper, to the tension of the future light to come on the longevity of the colour. The material gives way to the temporal and time actually forms the work. Taking an approach to photography and painting that comes from filmmaking, other works suggest storyboards marking a temporal movement within still images.
Time Tries All Things is an immersive two screen video and sculptural installation that mediates between different conceptions of time; scientific, philosophical and cinematic. Commissioned by The Institute of Physics in London and developed from a collaboration with two theoretical physicists, Professor David Berman of Queen Mary University and Professor Fay Dowker of Imperial College, the installation positions two different concepts of time in a filmic encounter with two physicists' viewpoints. Differing in their radical consideration of whether the future exists or not, they discuss a mutual struggle to represent their conceptions of time. Echoed through the different filmic approaches within each of the two films, the work centres on the unfolding of a moment, when a snapshot is taken of a 19th century stone plaque carved with the words 'Time trieth troth'. Copied and carved throughout one film, in an exploration of the relationship between reconstruction and photography where both attempt to fix a moment; the installation expands into a consideration of the elasticity of the present instant within the flux of history.
______________________________________
OCTOBER 
An Introduction to the Gallery for Educators & Artists

LEARNING & ENGAGEMENT
Tue 3 Oct | 4pm (60 mins) | Free, booking essential
Are you a teacher, lecturer, teaching artist, youth worker or community leader? Join us and hear more about Solstice Gallery and what it can offer your class or group.
Over a relaxed tea/coffee, discover how to use the gallery as a rich learning environment. Through the exploration of contemporary artists and their work, experience our VTS (Visual Thinking Strategies) tours and resources, discover our artist-led workshops created especially for schools, and plan a visit for your students with Deirdre, our Learning & Engagement Coordinator.
Embracing cross-curricular links, this rich environment for learning supports all students in primary and secondary level.
La Syndicaliste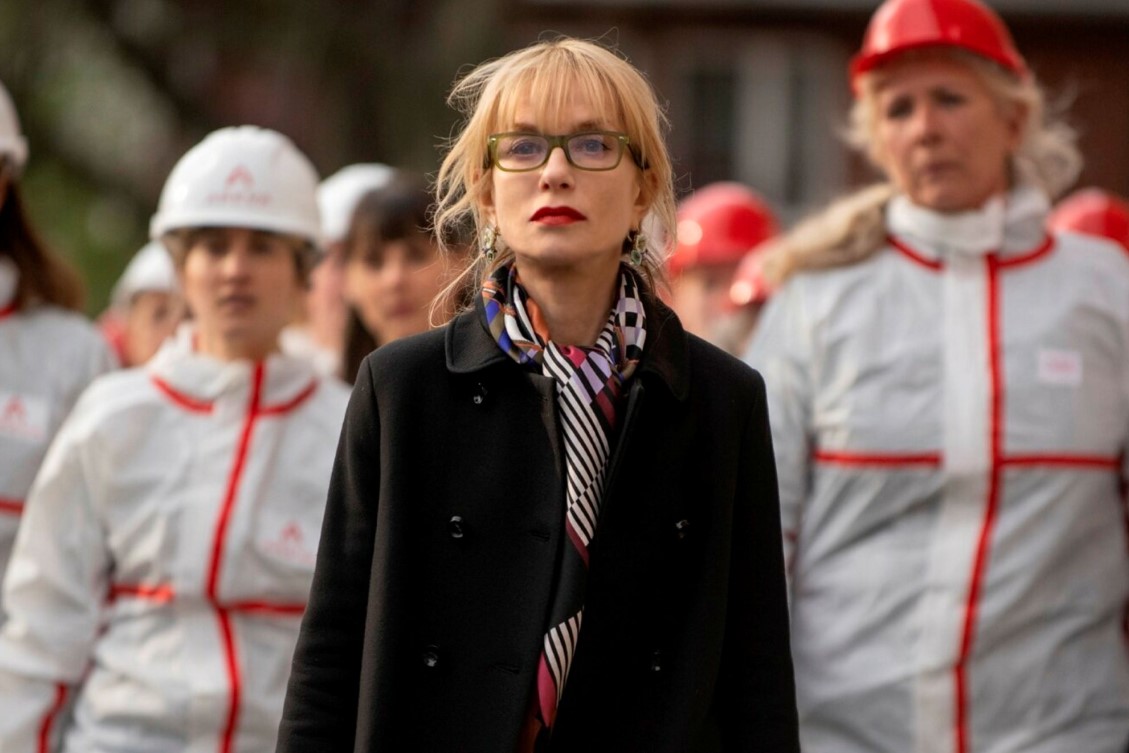 FILM
Wed 4 Oct | 7:30pm | €7.50/season pass or bundle
French | France, Germany | 121 mins | 2022 | Cert: 15A | Dir: Jean-Paul Salomé
La Syndicaliste tells the extraordinary real-life story of Irish woman Maureen Kearney, a senior trade union representative-turned-whistleblower in a French nuclear power company. Maureen's efforts to expose top-secret deals met with fierce resistance from powerful people. Her life was turned upside down when she was violently assaulted in her own home - made worse by police subsequently accusing her of faking the attack. She had no choice but to fight an arduous legal battle to clear her name. 
Based on a non-fiction book by journalist Caroline Michel-Aguirre, La Syndicaliste is a gripping corporate and political thriller. Maureen Kearney's story is one that deserves to be told, and here the great Isabelle Huppert elegantly channels her real-life counterpart's steely resolve.
Esposito Quartet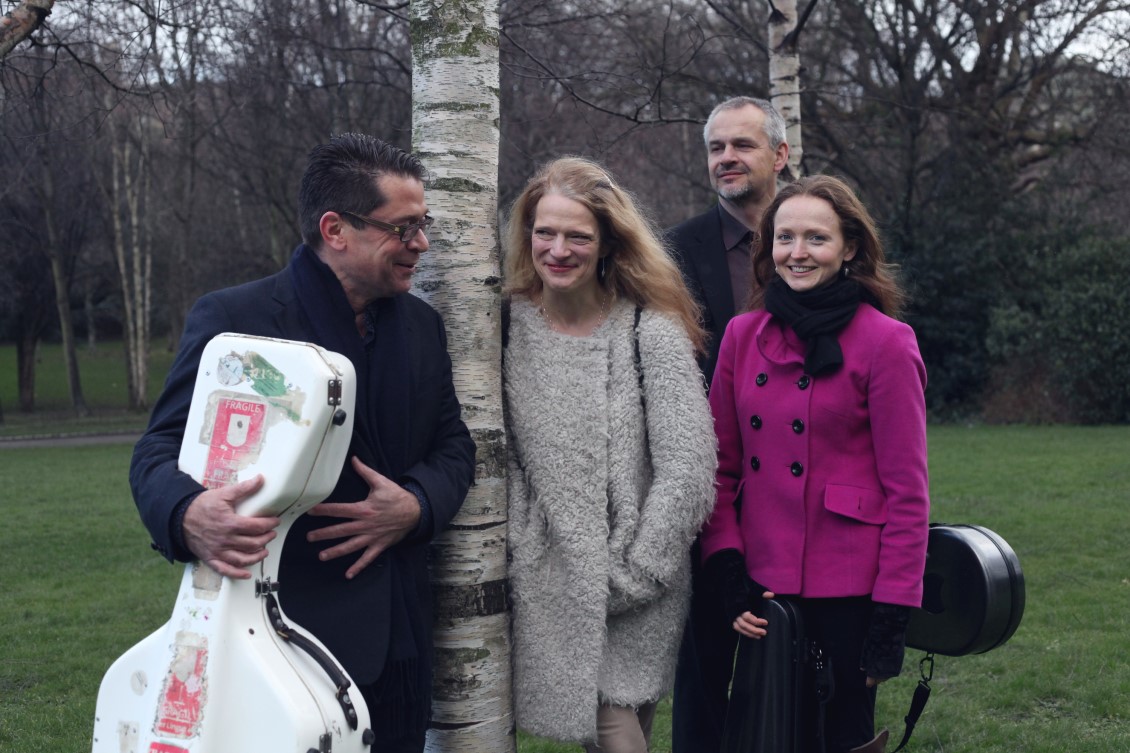 MUSIC
Thu 5 Oct | 8pm | €16/€14
The Esposito Quartet is one of our musical treasures, four extraordinary musicians who have been playing as a quartet since 2010. For this tour they feature one of John Kinsella's finest works, his third quartet, written in 1977 during the final illness of his first wife. Grammy award-winning Rhiannon Giddens' At the purchaser's option is based on a song from her album Freedom Highway and is one of the Kronos Quartet's 50 for the Future, an eclectic collection of new works for string quartet. The concerts open with yet another entertaining quartet by Haydn and end with one of Brahms' most exuberant and joyful works, his B flat major quartet Op.67.
The Unthanks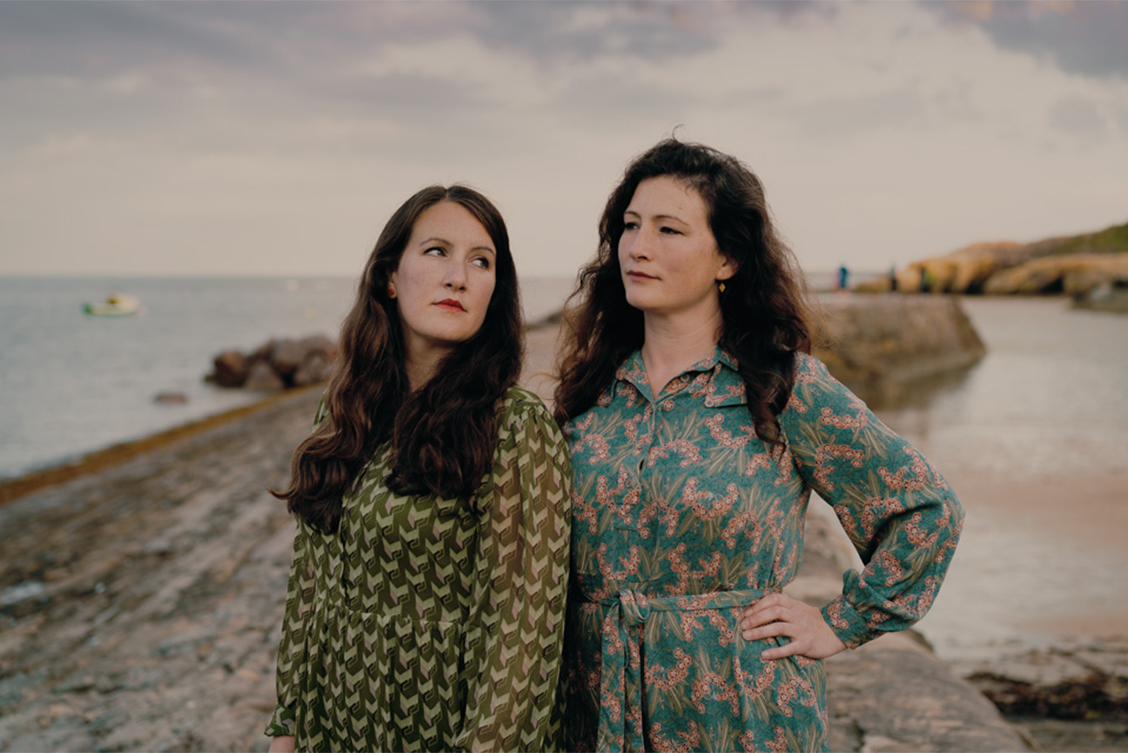 MUSIC
Fri 6 Oct | 8pm | €25
The Unthanks have been described as "a take on tradition that flips so effortlessly between jazz, classical, ambient and post-rock, it makes any attempt to put a label on them a waste of time". Their 15th and latest record, Sorrows Away, has been described as "a masterpiece of nuanced drama" (9/10 Uncut Albums of the Year), "a landmark album by an extraordinary band that will resonate for generations to come." (Album Of The Month – Record Collector) and "a comfort blanket in daunting times" (Folk Folk's Sake). 
Using the traditional music of the North East of England as a starting point, the influence of Miles Davis, Steve Reich, Sufjan Stevens, Robert Wyatt, Anohni & The Johnsons, King Crimson and Tom Waits makes The Unthanks a unique band, earning them a Mercury Music Prize nomination and international acclaim along the way. 
The Unthanks tells stories that capture children. They make music cutting edge enough to be BBC 6Music regulars. They can equally be found on Radios 2, 3 and 4, reframing history and drawing together the worlds of folk, jazz, orchestral, electronic and rock music. The believability of their storytelling is admired by some of our best storytellers - Mackenzie Crook, Elvis Costello, Maxine Peake, Nick Hornby, Martin Freeman, Robert Wyatt, Charles Hazelwood, Ben Myers and David Mitchell, to name a few. 
In the seven intervening years since Mount The Air, The Unthanks have scaled up to selfcomposed projects with The Royal Liverpool Philharmonic Orchestra and Charles Hazelwood's Army of Generals, and right down to their roots for the unaccompanied live record, Diversions Vol 5. They've created song cycles from Emily Bronte's poetry on her original piano, created site specific theatre with Maxine Peake, paid an entire album and 8 track EP's worth of devotion to Molly Drake, and created the light and the dark in soundtracks for 6 hours' worth of Mackenzie Crook's beautiful BBC adaptation of the Worzel Gummidge books. 
At the nucleus of a constantly evolving unit is the traditional upbringing of Tyneside sisters Rachel and Becky Unthank and the arrangements and writing of composer, pianist, producer and Yorkshireman, Adrian McNally. 
Scrapper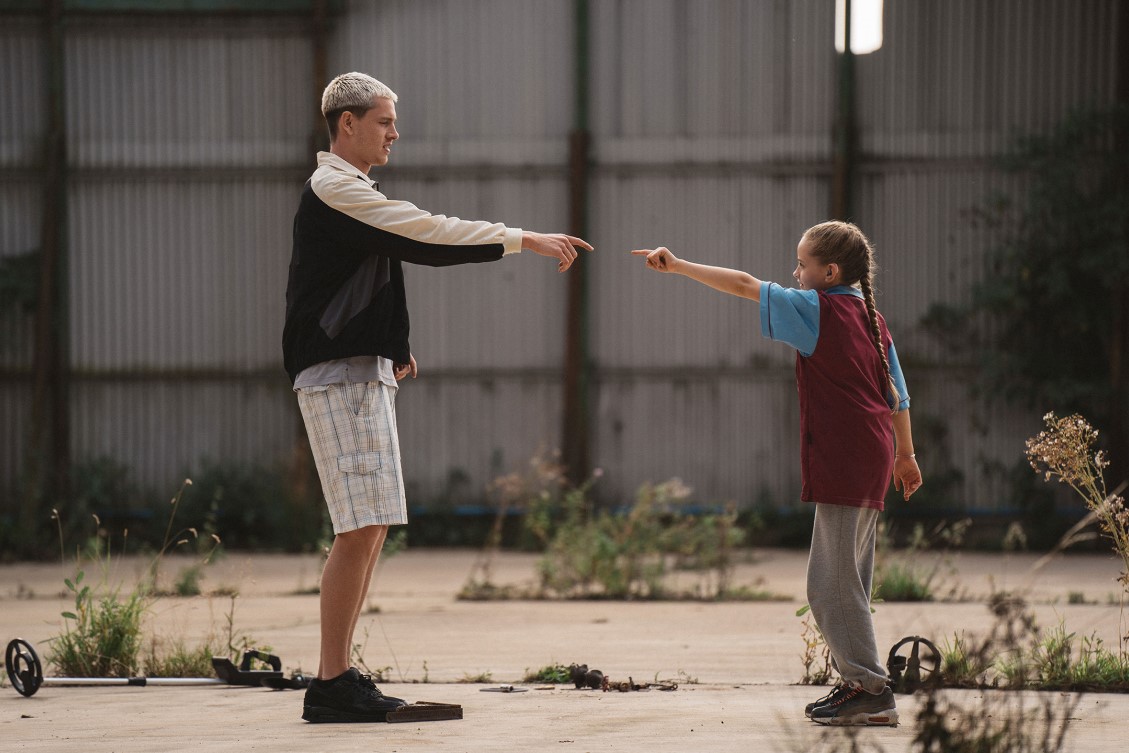 FILM
Wed 11 Oct | 7:30pm | €7.50/season pass or bundle
English | UK | 84 mins | 2023 | Cert: 12A | Dir: Charlotte Regan
12-year-old Georgie is determined to fend for herself following the death of her mother Vicky. She lies to teachers and social workers in a bid to keep under the radar. That precarious balance is upset when her estranged dad Jason suddenly arrives back from Ibiza to look after her. Their relationship is initially hostile, but father and daughter soon discover their reluctant reunion might be exactly what they each needed.
Charlotte Regan's acclaimed debut feature is a welcome shot in the arm for British indie filmmaking. While it tackles some emotive and potentially bleak subject matter, it does so with real humour, warmth and stylistic invention. The lead performances from Harris Dickinson and young Lola Campbell are particularly delightful.
Echoes of Light

LEARNING & ENGAGEMENT
Thu 12 Oct | 9:30am & 11:30 am (90 mins) | €2 per pupil | secondary schools 1st – 6th year
Looking and responding to the artworks by Grace Weir in our current exhibition 'The history of light', students are encouraged to create a dialogue and visual response to our perceptions of time, process and material. 
Guided by artist Joanna Hopkins, students will use Anthotype techniques to make individual light and time dependent works. Appling drawing, line and 2-dimensional form as composition, they will make light sensitive berry ink or emulsion to create individual photograms. These will develop over the following week in the classroom allowing students to revisit conversations and process, and experiment further with their visual imagery. Using process and material as an ever-changing record of their experience in the gallery, this workshop will demonstrate how time and light can form a transient work of art. 
This workshop links to the Visual Studies and written component in Section 3 - Today's World, Art and the Environment, as well as history and science. Visiting the gallery and investigating artworks by Grace Weir, students will explore the creative processes, media, theory and thinking behind her work. 
Time Capture

LEARNING & ENGAGEMENT
Fri 13 Oct | 9:30am & 11:30 am (90 mins) | free, booking required | primary schools 4th – 6th class
Learn about the history and invention of photography in this hands-on workshop with artist photographer Brian Cregan. Looking at old cameras and investigating the idea of the camera obscura, pupils will learn how photographs are made. They will also explore light and shadow, creating their own photogram artworks using natural materials.  A camera-less process, pupils will capture the shadow of their individual composition on photographic paper. This technique is a fun, educational tool without the need for a darkroom or chemicals and digital cameras used today can be traced back to these early experiments. 
With direct links to primary school curriculum including visual art, science and history, this workshop will encourage pupils to create a new and personal visual language through exploration and hands-on experimentation.
The Fureys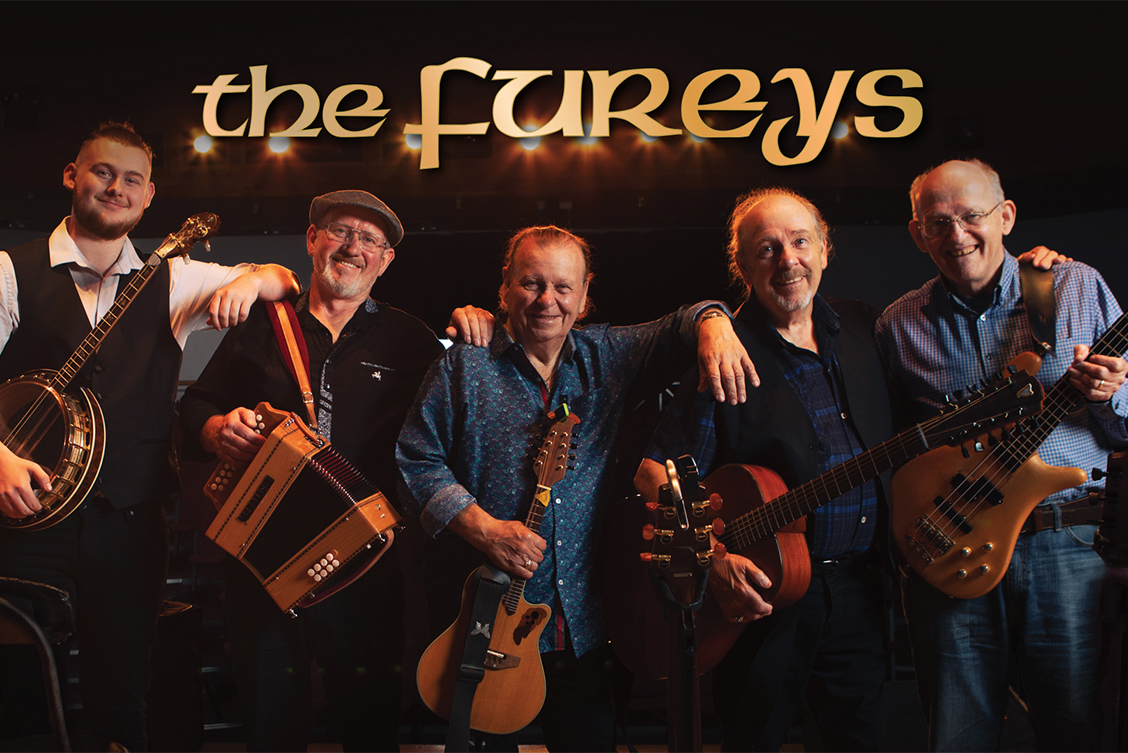 MUSIC
Fri 13 Oct | 8pm | €32.50
The Fureys are one of Ireland's all-time most acclaimed and influential folk and traditional bands. The oldest of the brothers, Eddie Furey, left home in 1966 and travelled to Scotland at the time of the great folk revival, where he met and shared flats in Scotland with then fellow folk stars-in-waiting Billy Connolly and Gerry Rafferty (of Baker Street fame). Today, the Fureys indelible musical footprint shows no signs of reaching a final destination. 
Achieving UK chart success with songs such as I Will Love You and When You Were Sweet Sixteen, The Fureys helped bring Irish folk and traditional music to a completely new audience. Along with other Fureys classics such as Red Rose Café, Leaving Nancy, The Old Man, From Clare to Here, The Green Fields of France and Her Father Didn't Like Me Anyway, these songs have become the soundtrack to the lives of fans all over the world.
The Shape of Time

LEARNING & ENGAGEMENT
Sat 14 Oct | 10am (150 mins) | €10 | for adults/teens
Experience one of the earliest forms of photographic printing processes. Following an explorative gallery tour of The history of light, new works by Grace Weir, discover the practice of cyanotype print using light-sensitive paper, sunlight and time. Guided by local artist Cosette Olohan, participants will use natural materials and abstract opaque forms to create a personal composition.  Learn how to produce your own treated light-sensitive paper and create a cyan print or 'blueprint' to take home.
Weir's dynamic geometric abstractions on display in the gallery will invite playful, exploratory responses. No previous artistic skills necessary and all capabilities welcome. Light refreshment will be served. If you have any dietary or mobility requirements, please let us know in advance of your booking.
Pilgrim St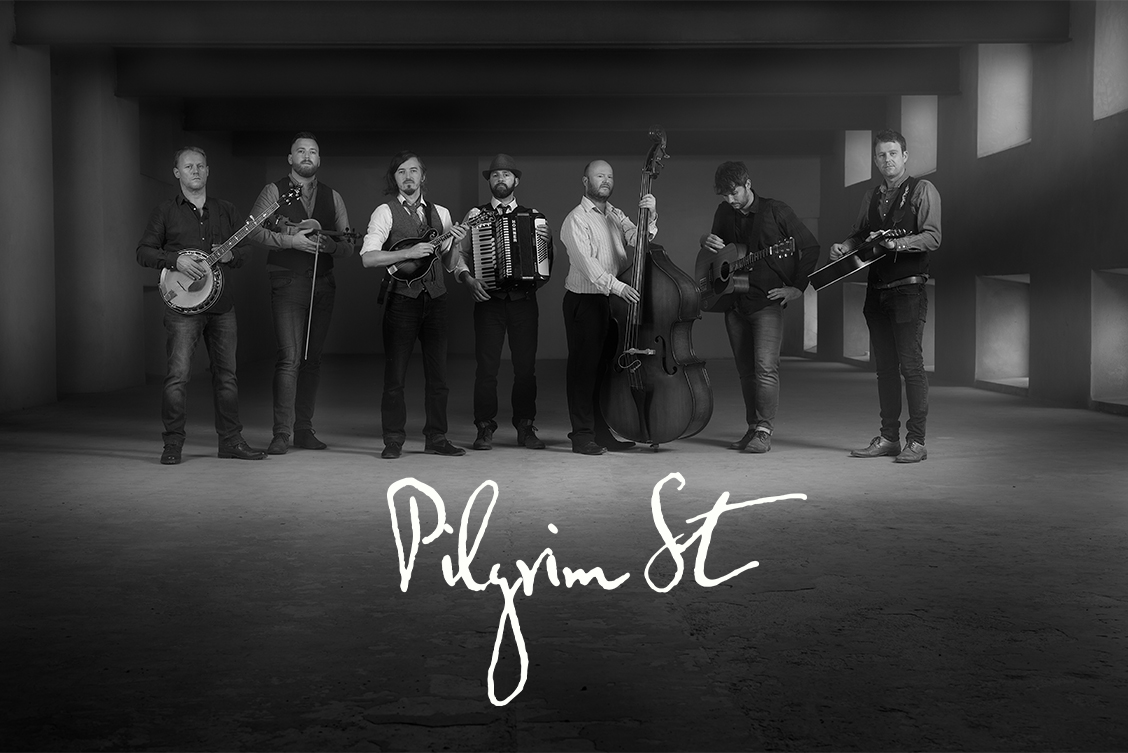 MUSIC
Sat 14 Oct | 8pm | €25
Strongly influenced by Bluegrass, Old Time Country and Folk Music, fused with traditional folk songs from side of the Atlantic, Pilgrim St bring a warm and lively atmosphere to their music and have garnered a glowing word of mouth endorsement from venues around the country with their powerhouse live performances.
Drawing from fellow luminaries such as Hank Williams, Woody Guthrie, The Pogues and Bruce Springsteen's Seeger Sessions outfit, Pilgrim St are about to bring their infectious melodies, harmonies and songs to venues all over the country.
With a setlist made up of covers and their own original songs, they have graced the stages of Electric Picnic and Vicar Street, plus toured all over the country. They are coming to Solstice as part of a nationwide tour to support their new album. With the launch of their debut album "Ash Into Gold Dust" in 2021, it is now time to release their second offering, all songs recorded live in Black Mountain Studio.
Pilgrim St are a collective of musicians that include Peadar Farrelly on guitar and vocals, Eugene Donegan on banjo and vocals, Eoin McDonnell on mandolin and vocals, Francis McGinn on Bass, Mark Lynch on dobro, Brendan Kelly on accordion and vocals, and Cathal McQuaid on the fiddle.
Oppenheimer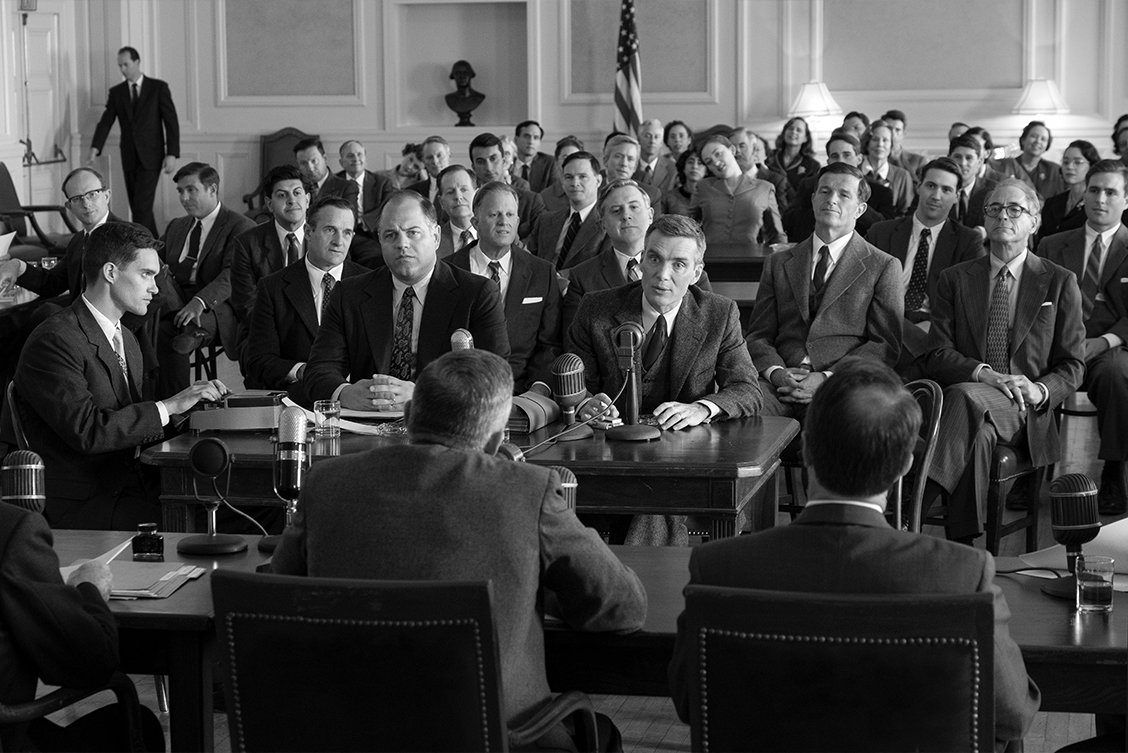 FILM
Wed 18 Oct | 7:30pm | €7.50/season pass or bundle
English | USA, UK | 180 mins | 2023 | Cert: 15A | Dir: Christopher Nolan
Christopher Nolan's epic biopic focuses on the life of famed physicist J. Robert Oppenheimer, who was most famous for leading the Manhattan Project, the US effort to create an atomic bomb during World War 2. In the aftermath of the bombings of Japan, Oppenheimer becomes increasingly critical of further atomic development - putting him on a collision course with powerful US politicians.
This remarkable film is a cinematic spectacle like few others, equal parts awe-inspiring and solemn. Nolan explores Oppenheimer's interior, personal and professional lives with startling clarity, aided by tremendous performances from Cillian Murphy and a vast ensemble cast of contemporary acting greats. Nolan once again makes peerless use of the cinematic canvas, with often breathtaking visual and sound design.
The Curious Case of Albert Cashier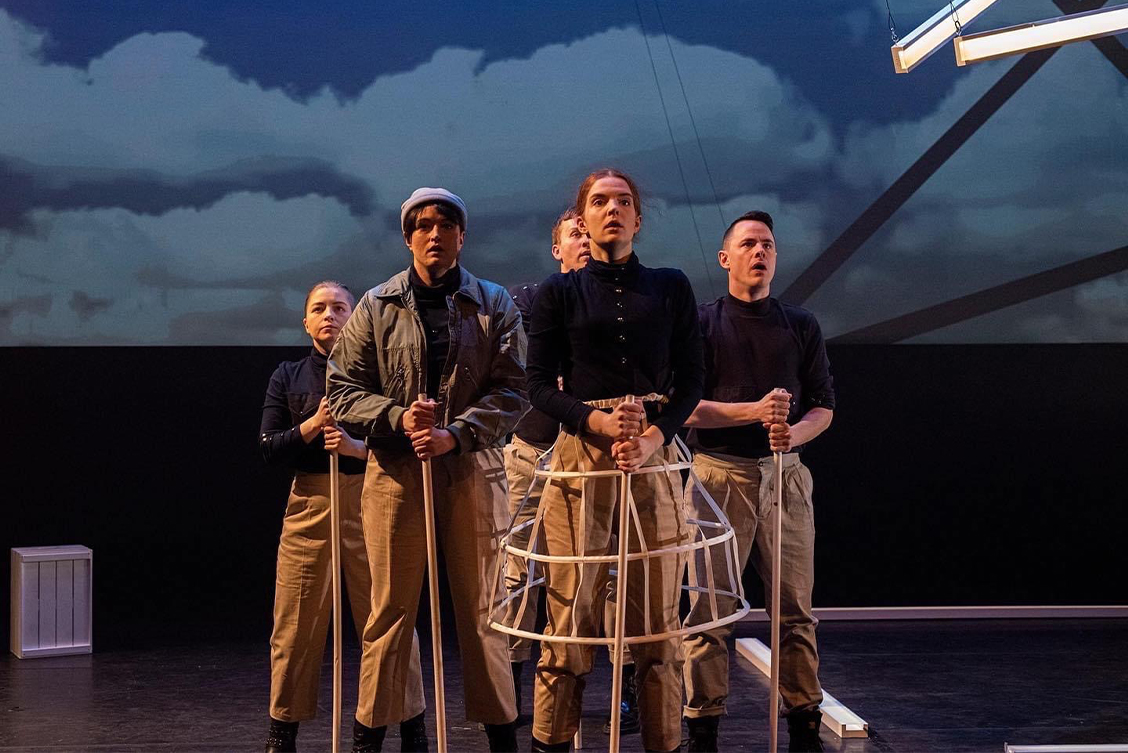 THEATRE
Thu 19 Oct | 8pm | €18/€16
"Lincoln wanted soldiers. I wanted excitement" 
Quintessence Theatre follow their successful National Tours of Cracks (2018) and The Star of Chester's Lane (2021) with their thrilling new historical play based on the extraordinary true story of the Irish Transgender American War Hero, Albert D.J. Cashier. 
Belvidere, Illinois, 1862: A young Irishman, Albert D.J. Cashier, enlists with the Union Army in the Civil War and becomes a decorated hero. But unknown to his comrades, Private Cashier is waging an internal war all of his own. When he is fifty years a veteran an indiscreet doctor reveals to all of America that Cashier was assigned female at birth, born under the name Jennie Hodgers, from Clogherhead, Co. Louth, Ireland.
From that day on Albert's greatest battle truly begins: for identity, selfhood, and truth.
In this original new play devised by the company, Quintessence Theatre use their innovative physical ensemble storytelling techniques mingled with multi-media of stunning projection and emotive music to dramatise the incredible true story of the Clogherhead-born transgender soldier.
Directed by Anna Simpson (a Creative Associate of the Pleasance Theatre, London, and Practitioner with Shakespeare's Globe) this exciting, moving & often comedic production, unearths a gem of a tale about a forgotten hero of Irish history, and explores urgent modern questions around gender, self-determination, and human tenacity, paralleling the struggles of the transgender community today.
The Curious Case of Albert Cashier played as the grand finale piece of Quintessence's 'Hear Me Roar: Women, Gender, and Silence' Programme of new, original work, as 2019/2020 Theatre Company-in-Residence at Droichead Arts Centre, supported by the Arts Council.
Blip - Drawing with Light

LEARNING & ENGAGEMENT
Fri 20 Oct | 9:30am & 11 am (60 mins) | free, booking required | primary schools Junior Infants – 1st class
Explore the wonder of light within the gallery. Discover artworks by Grace Weir, made using shapes, light and time. Respond using movement, shadow and colour from the ever changing, tiny to the monumental wonder of light.
Guided by our learning & engagement coordinator Deirdre, young children will look, respond and engage with a range of materials using drawing, cutting and assemblage. With an array of different light sources, we will experiment and project an explosion of shapes onto the walls and ceiling of our gallery spaces.
But what is light? How is it affected by time? These are big questions we will explore together.
Play, experimentation and instinct are the main methodologies within this workshop. Links to the visual art curriculum include drawing, shape, colour, and construction as well as embracing design, science, maths, and SESE.
FitKid Ireland Show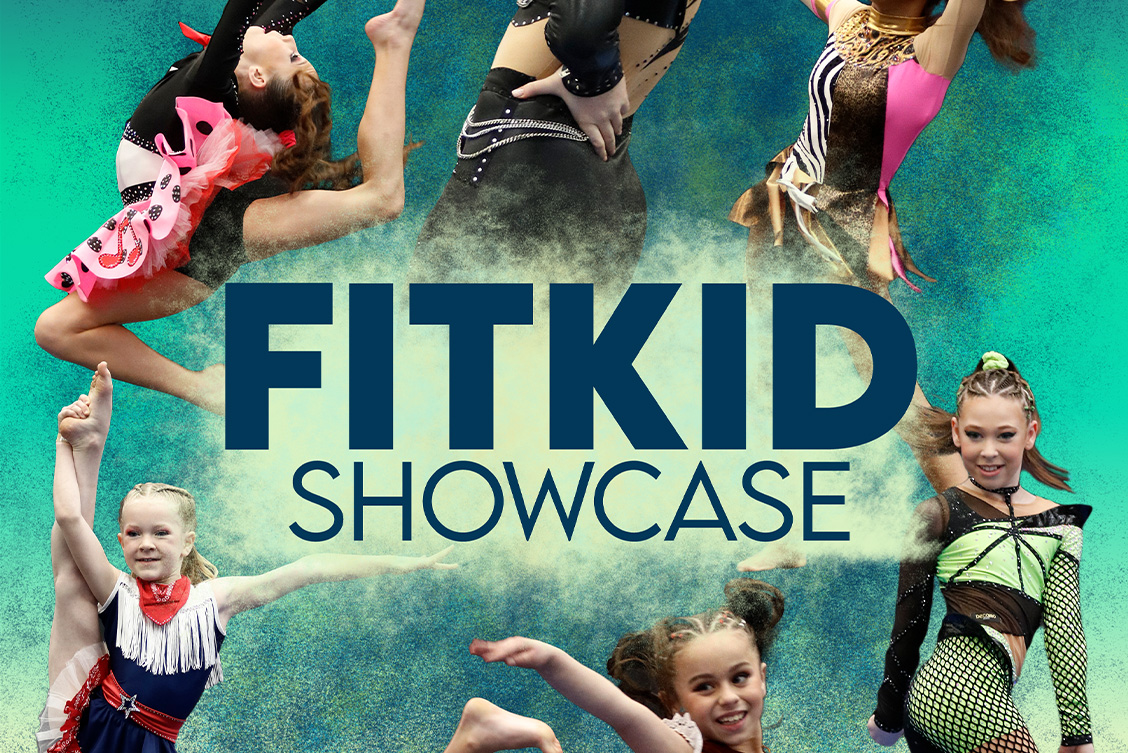 DANCE
Sun 22 Oct | 5pm | €15 / €50 (family of 4)
Featuring the fantastic young athletes from Impulse Gymnastics Club, this showcase will see them perform their competition routines before flying to Spain this November to represent Ireland in the XIX Fit Kid European Championships. 
The Virgin Suicides (4K Restoration)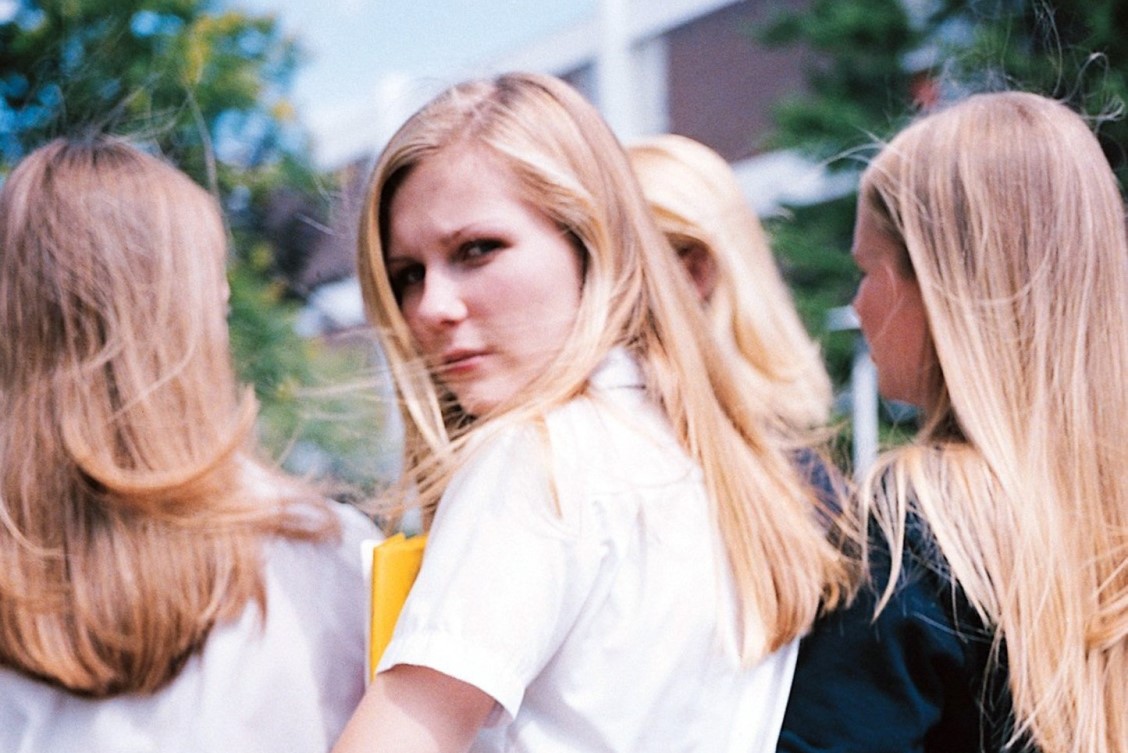 FILM
Wed 25 Oct | 7:30pm | €7.50/season pass or bundle
English | USA | 97 mins | 1999 | Cert: 15A | Dir: Sofia Coppola
A brand-new restoration of Sofia Coppola's stunning directorial debut, featuring a spellbinding performance from Kirsten Dunst. With mesmeric cinematography from Edward Lachman, accompanied by a cult soundtrack from French duo Air, The Virgin Suicides remains a coming-of-age classic. 
In a quiet, conservative American town in the 1970s, Cecilia Lisbon, just 13, attempts suicide. One of five beautiful teenage sisters, this incident begins to unravel the lives of the entire family. Told from the point of view of the neighbourhood boys who are obsessed with these enigmatic sisters, the story draws its dark humour from the fabric of teenage life. Little by little, the family begins to shut itself off from friends and neighbours and the girls are soon forbidden to go out. As the situation spirals downward, the boys plot to rescue the girls. 
An Evening with Michael Harding: All the Things Left Unsaid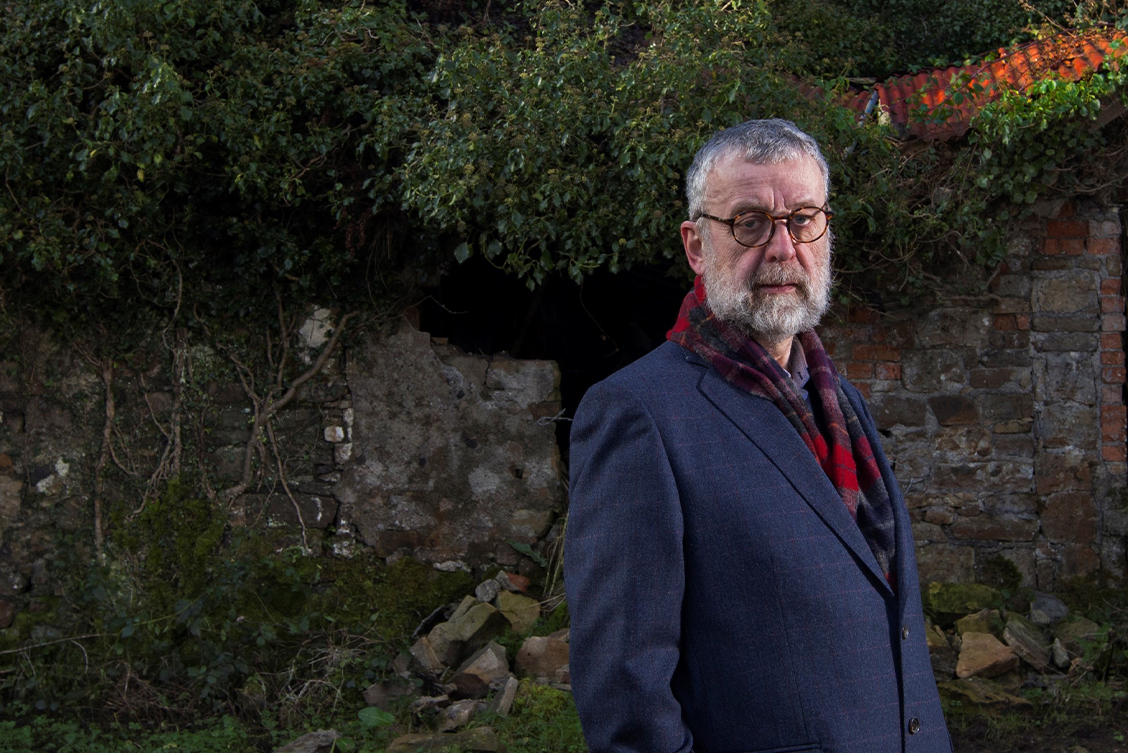 LEARNING & ENGAGEMENT
Thu 26 Oct | 8pm | €22
For almost fifty years, Michael Harding has been crafting words in a bid to express himself and to explore truths about the human condition. But even still he found himself unable to say certain things he really wanted to.
Then, while in recovery from surgery, he travelled to a cottage on the Atlantic coast and thought again about life and the people who had profoundly affected him over the years: mentors, loves and old friends.
There at the ocean he wrote letters, with an intimacy not previously risked. Letters that would never be posted but that feature in his latest book All the Things Left Unsaid – a vulnerable and beautifully wrought collection of insights into life, death, friendship and love.
Join Ireland's master-storyteller as he takes to the stage of a small number of venues following a sold-out tour in the early months of 2023. His legion of fans across the country will once again revel in his stories, told with great humour, warmth and honesty. 
Gerry Tully – A Get Together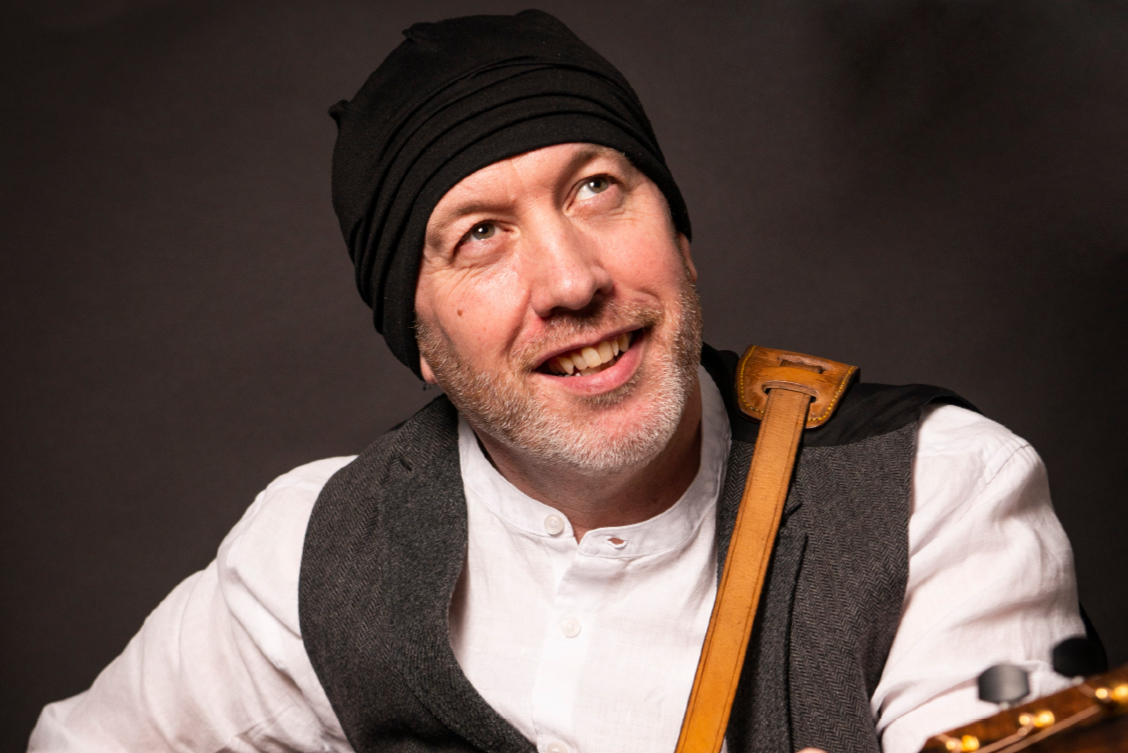 MUSIC
Fri 27 Oct | 8pm | €20/€18
'A Get Together' is a lively upbeat show with the amazing singer and performer Gerry Tully, where he takes you on a beautiful musical journey, singing and playing the very best of folk and trad songs, ballads, and stories.
Gerry has toured the world as a performer, and he is grateful to have performed and shared the stage with some of the most legendary performers Ireland has ever produced, such as Finbar Furey, Don Baker, Ronnie Drew, Andy Irvine, and Christy Dignam.
Gerry is a unique singer and performer and his positive energy fills the theatre. His own original songs are mesmerising, political, thoughtful and haunting. 
The show 'A Get Together' has plenty of very witty stories, and some tall tales of his life as a touring musician. Gerry uses guitars in various tunings and a Seeger style long-neck banjo to accompany his rich and versatile voice. 
 
Images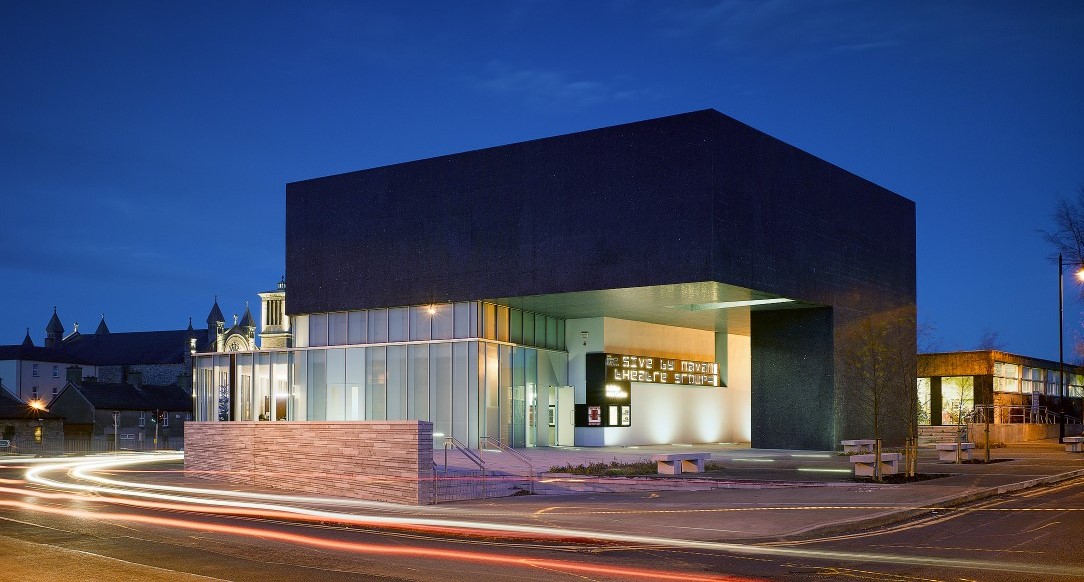 Email Address
info@solsticeartscentre.ie
Address
Solstice Arts Centre
Railway Street
Navan, Co. Meath
Ireland C15 KWP1
Facebook
https://www.facebook.com/solsticearts
Latitude
53.65015864557745
Longitude
-6.685867764264803
Date
Sun, Jan 1 - Sun, Dec 31 2023, All day