In an era where work and leisure often blend seamlessly, the concept of "bleisure" travel has grown in popularity. Bleisure travel combines business and leisure, allowing visitors to make the most of their business trips by exploring the destination's cultural, historical, and recreational offerings. The Boyne Valley in County Meath and South County Louth is a hidden gem for bleisure tourists. With our rich history, stunning landscapes, and vibrant culture, the Boyne Valley offers a perfect backdrop for those looking to mix work and pleasure.

Balancing Work and Leisure


For the bleisure traveler, finding the balance between business and leisure activities is crucial. The Boyne Valley caters to this balance perfectly. With its proximity to major cities like Dublin and Belfast, it's an ideal destination for those on business trips. Many of our members in the region offer excellent meeting facilities and offices for remote work, including high-speed internet and comfortable workspaces. 
In Navan you will find meeting facilities at The Newgrange Hotel and The Ardboyne Hotel. Bellinter House Hotel, just outside Navan offers both indoor and outdoor spaces designed for the perfect creative environment. If you wanted to mix a business meeting with a round of golf, Killeen Castle Golf Resort & Lodges also offers meeting room facilities.
CityNorth Hotel and Conference Centre is conveniently located just off the M1, only 15minutes from Dublin Airport. Their conference centre can cater for all requirements for conferences and events, board meetings, training sessions, seminars, exhibitions and gala dinners. The boardroom in Scholars Townhouse Hotel in Drogheda is fitted with high quality technology, including WIFI, screens and a large projector, making it an ideal location for private meetings.
The Darnley Lodge Hotel in Athboy can accommodate a wide range of events ranging from small private business meetings to large conference receptions of up to 150 delegates. 
Tankardstown House outside Slane is the perfect central location for off-site workshops, conferences and product launches, and the perfect rural location for corporate celebrations. You have the choice of 6 rooms and the Orangery within the main house, with options of break-out spaces, set up as required. From small to large, any set up is considered.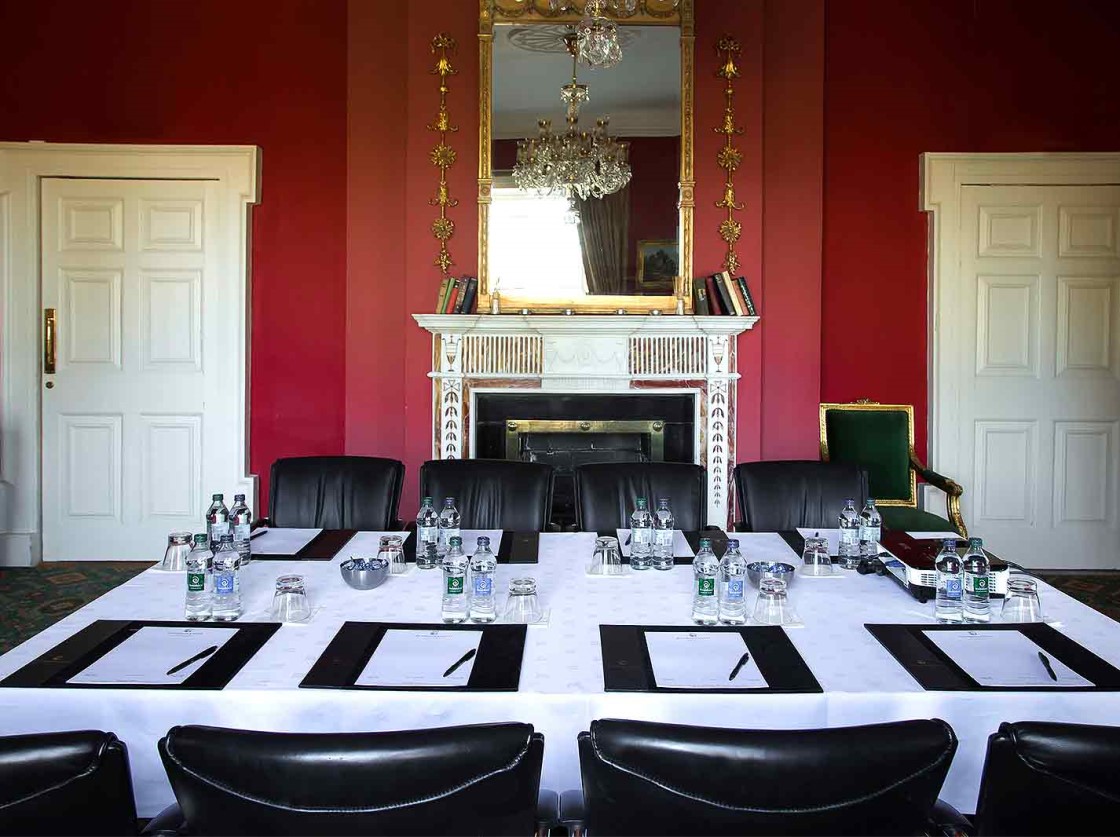 The conference facilities at Dunboyne Castle Hotel are in an ideal location to cater for every conceivable requirement: from grand scale conferences, product launches to board meetings and team building retreats. The Station House Hotel in Kilmessan is another venue to consider for your bleisure trip. Whether it's a team building away day, a negotiation, board meeting, product launch, or conference, you'll find the perfect atmosphere and a discreet service, with every detail considered and every convenience provided. Conference rooms at the Hamlet Court Hotel are furnished with the very latest technology and conference facilities, making the Hamlet Court Hotel, just outside Enfield, a top choice as a conferencing venue also. 
You will find all the meeting and remote facilities you need in Trim. The award winning Knightsbrook Resort is the largest conference venue in Meath. They offer conference facilities, banquet halls, and catering services suitable for up to 1,000 delegates. The Castle Arch Hotel in the town offers five conference suites - accommodating 10 to 300 delegates. In Trim Castle Hotel you will find The Great Hall, The Tower Room, The Castle View Suite, The Bective Suite and their smaller Meeting Rooms. All perfect for a bleisure break in the Boyne Valley.
After work activities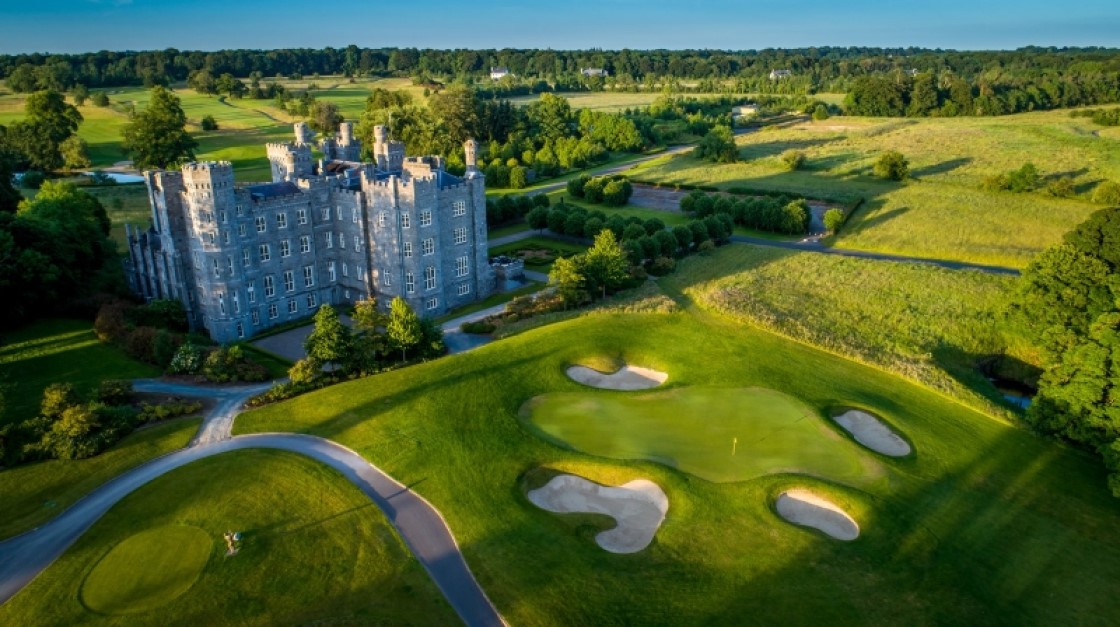 After a productive day of work, bleisure visitors can unwind by embarking on leisurely walks along the Boyne River or the countryside, indulge in some golf at world-class courses, get pampered at one of the many spas in the region or visit one of our heritage sites. The serene surroundings and fresh air provide a welcome respite from the hustle and bustle of city life.
Culinary Delights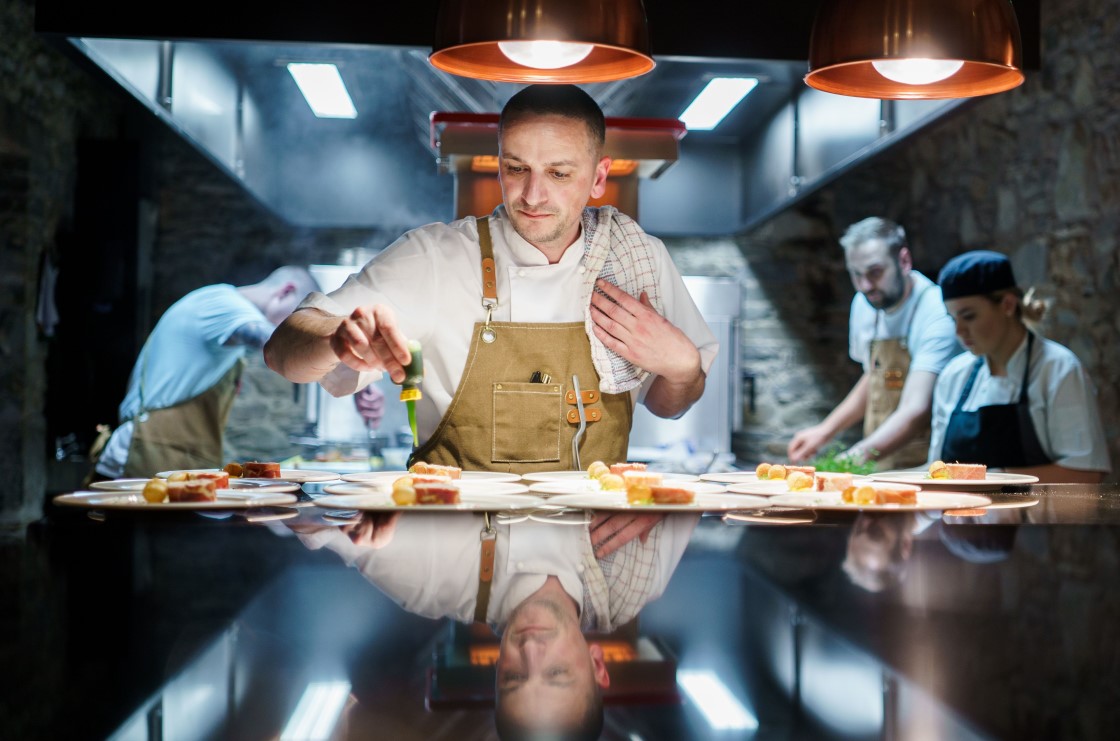 Exploring the regions culinary delights is a must when on your bleisure trip to the Boyne Valley. Our hospitality members pride themselves on showcasing local produce on their menus for breakfast, lunch and dinner. If you are entertaining clients then a visit to one of the many restaurants in the region will definitely impress them. You will find a full list of bars and restaurants here on our website.
Bleisure travel in the Boyne Valley offers a unique blend of history, nature, culture, and relaxation. It's a place where work and leisure seamlessly intertwine, allowing visitors to make the most of their business trips while experiencing the best that Ireland's Ancient East has to offer. Whether you're exploring ancient tombs, enjoying delicious cuisine, or unwinding in the serene countryside, the Boyne Valley promises an unforgettable bleisure experience that combines productivity and pleasure in equal measure. So, why not consider the Boyne Valley for your next bleisure adventure? We can't wait to welcome you.

To keep up to date with all our news and special offers just sign up to our newsletter here.  
Featured Image