Tlachtgla, now known as the Hill of Ward, is an important ritual prehistoric site near the town of Athboy in Co. Meath. It comprises a quadrivallate enclosure and recent archaeological excavations at Tlachtga suggest this ancient hill was used for feasting and ceremonial gatherings. It continued in importance into the historical period, marking the border between two kingdoms. Tigernán Ua Ruairc, Gaelic king of Bréifne, was killed on this hill in 1172 during negotiations with the Cambro-Norman lord Hugh de Lacy.
According to Geoffrey Keating, a 17th century chronicler of Ireland, the Samhain autumn festival that we now call Halloween, originated here on Tlachtga .
Samhain was said to mark the harvest and a time of transition, with feasting and celebration as the long winter nights approached. It incorporates aspects of Celtic Irish, Scottish and Welsh customs.
Legend has it that during the time of Tuatha Dé Danann, the hill took its name from a goddess called Tlachtgla. She was the daughter of the druid, Mogh Ruith. Tlachtga fled her father's house and gave birth to three sons; Dorb, Cuma and Muacth and then died and was buried on the hill.
It was believed that Tlachtga (like other ancient mounds such as Newgrange or Knowth) was closely linked to the spirit world and according to Keating the old year's fires were extinguished all across Ireland and, after sunset, the ceremonial New Year Samhain fire was lit on the hill. Torches were lit from this sacred fire and carried to seven other hills around the county including Tara and Loughcrew, and then on to light up the whole country.
Recent archaeological excavations at Tlachtga suggest this ancient hill was indeed used for feasting and ceremonies, and to this day the Boyne Valley has remained the traditional home of Halloween.
Listen to some wonderful audio about the Hill of Tlachtga (Ward)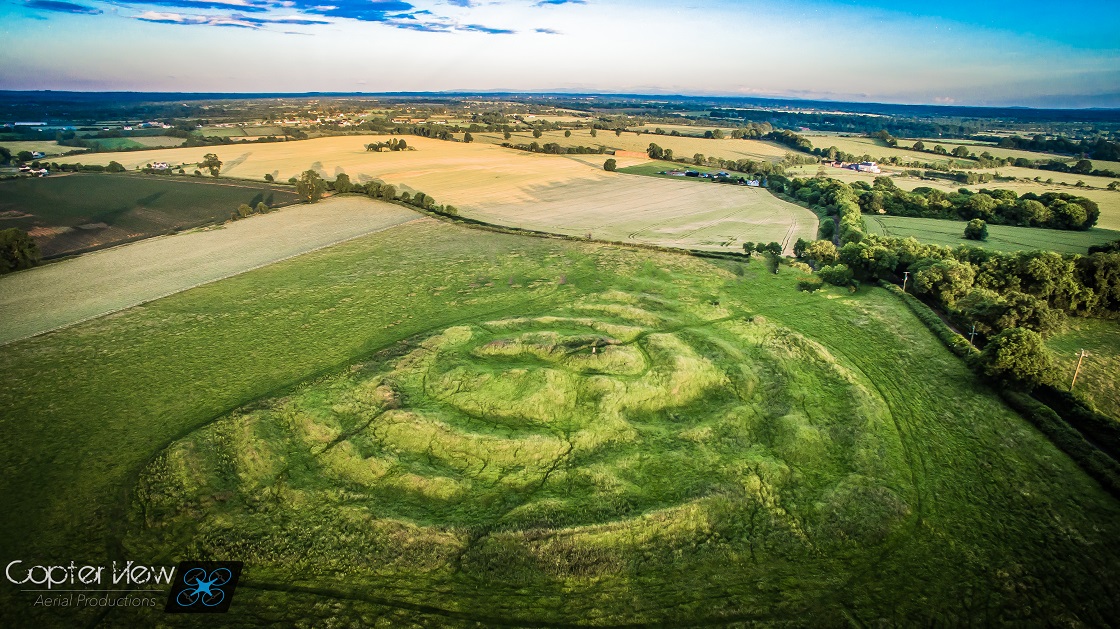 Featured Image
Directions
The Hill of Ward is on private farmland: please respect all notices.
Latitude
53.6256975481183
Longitude
-6.888399872901706