Tlachtga, now known as the Hill of Ward, is an important prehistoric site near the town of Athboy in Co. Meath. It comprises a quadrivallate enclosure (with four banks and ditches). From the hill views may be enjoyed towards the other important hills of Meath, including Tara, Loughcrew and the Hill of Lloyd.
The mythology of Tlachtga
Legend has it that during the time of the Tuatha Dé Danann, the hill took its name from a sun goddess called Tlachtgla. She was the daughter of the druid, Mogh Ruith and in one legend Tlachtga died giving birth to three sons; Dorb, Cuma and Muacth and was buried on the hill.
According to Geoffrey Keating, a 17th century chronicler of Ireland, Túathal Techtmar (a semi-legendary high-king) built the hillfort of Tlachtgla. Keating recounts how a fire festival originated here on Tlachtga at the time of  Samhain (which we now call Halloween). Samhain marked the harvest and was a time of transition, with feasting and celebration as the long winter nights approached.
Keating wrote in his History of Ireland that it was here on the hill that "the Fire of Tlachtgha was instituted, at which it was their custom to assemble on the eve of Samhain to offer sacrifice to all the gods...it was of obligation under penalty of fine to quench the fires of Ireland on that night, and the men of Ireland were forbidden to kindle fires except from that fire." 
The archaeology and history of Tlachtga
Recent archaeological surveys and excavations at Tlachtga suggest this ancient hill was indeed used for feasting and ceremonies from the late Bronze Age (1200–c. 500 BC) through to the early medieval period.
It continued in importance into the historical period, marking the border between two kingdoms. It was an important assembly point in the ancient kingdom of Midhe alongside Tara, Teltown and Uisneach (now in Westmeath). Tigernán Ua Ruairc, Gaelic king of Bréifne, was killed on Tlachtga in 1172 during negotiations with the Cambro-Norman lord Hugh de Lacy, who had been granted Midhe (Meath) by Henry II of England. The hill took on the name of Ward after a local landowner who was ousted from the area by Oliver Cromwell in the 17th century.
Listen to some wonderful audio about the Hill of Tlachtga (Ward)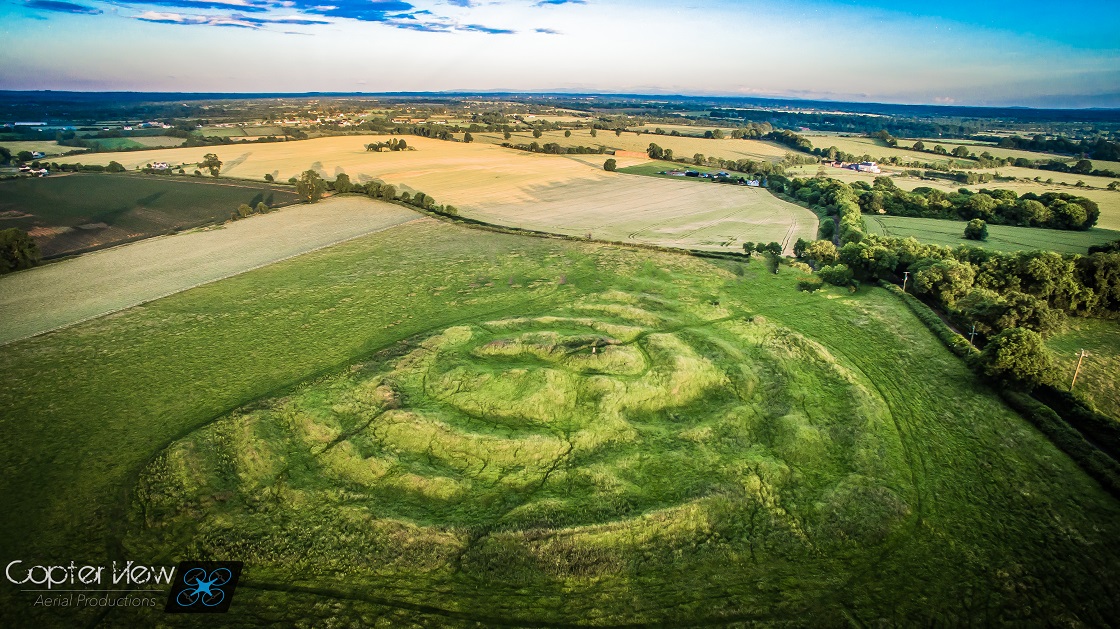 Featured Image
Address
Hill of Ward,
Wardstown,
Co. Meath
Directions
The Hill of Ward is on private farmland: please respect all notices.
Latitude
53.6256975481183
Longitude
-6.888399872901706