We all need time to slow down and relax every now and again. A day or a weekend to just switch off and relax in our own company or with friends. The Boyne Valley in County Meath and County Louth is the perfect destination for a relaxation break in 2023. As well as being home to some great spa's and leisure facilities, we also have amazing walks to reconnect you with nature, bars and restaurants to enjoy an evening relaxing and so much more. Here are top places to visit for a relaxation break in the Boyne Valley.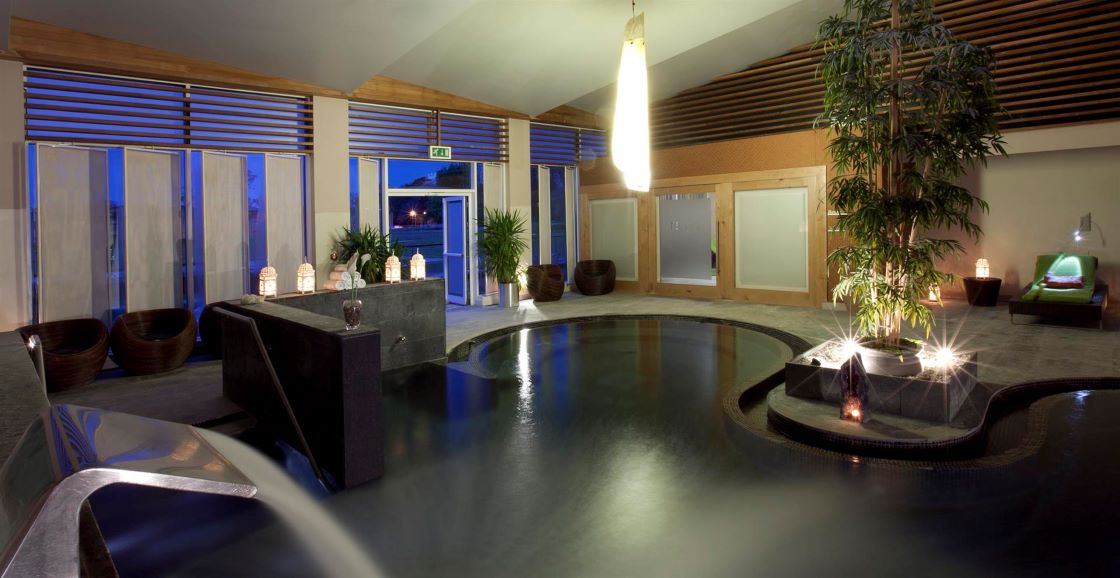 Escape time and slow down in a cocoon of peace, away from busy schedules, hectic lifestyles, and demanding time constraints at The Seoid Spa at Dunboyne Castle Hotel. Treatments can be booked as part of your stay at the Hotel, or as an indulgent day out. Guests can avail of specialist treatments, a hydrotherapy pool, heated pool loungers, sauna, steam room, a fully equipped gym and more. The perfect destination for a solo trip, as a couple or a group of friends.

The River Spa at Knightsbrook Hotel offers a holistic cultural venture with advanced science-based treatments that promote a soulful, healthy and sustainable life. Enjoy a massage, facial, full and half day packages as well as the onsite Hair salon and more. Why not check in for the night and avail of one of their spa accommodation packages! 

The Headfort Spa treatment rooms provide a haven of calm and tranquility. Unwind to the sound of soft music, warm mood lighting, and candles and leave feeling relaxed and revitalised. A full range of massage and treatments for women and men are available on their brochure and can also be included as part of a package in the Hotel. Based in the heritage town of Kells- it's the perfect weekend break!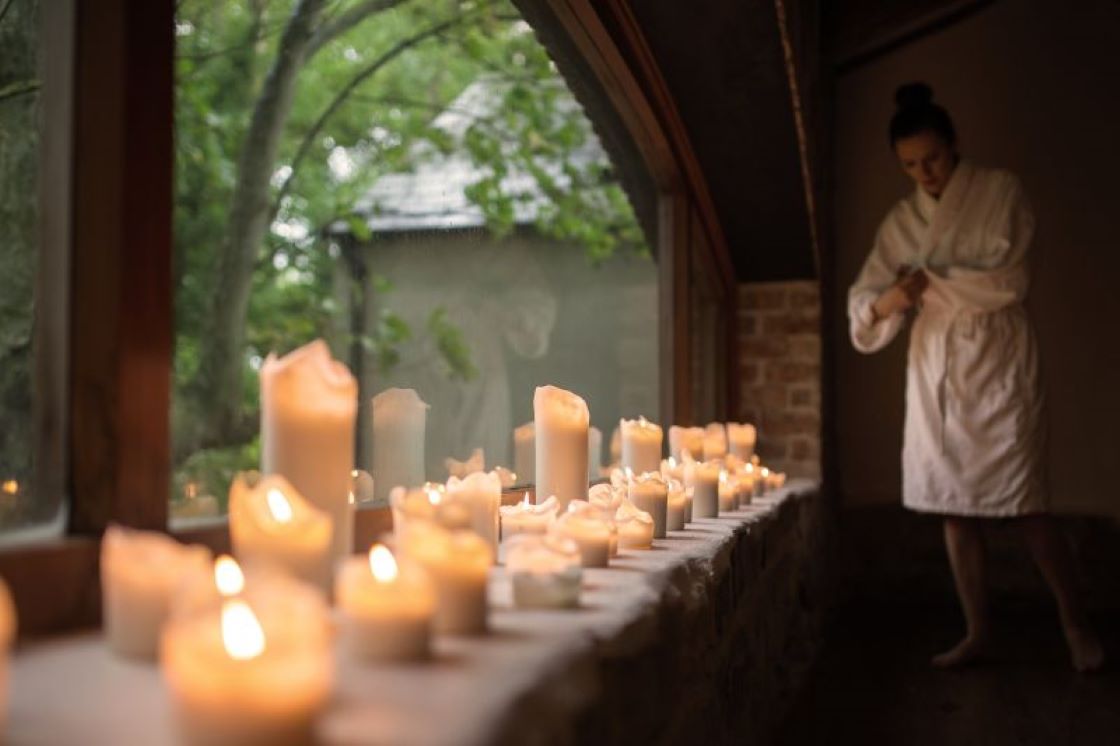 Situated on the banks of the River Boyne, you really can't get more relaxing than the Bath house Spa at Bellinter House. The Bathhouse Spa is so-called because of the signature seaweed baths that are their specialty. With treatments and packages available for men and women, the spa can be enjoyed as part of an accommodation package or just for the day.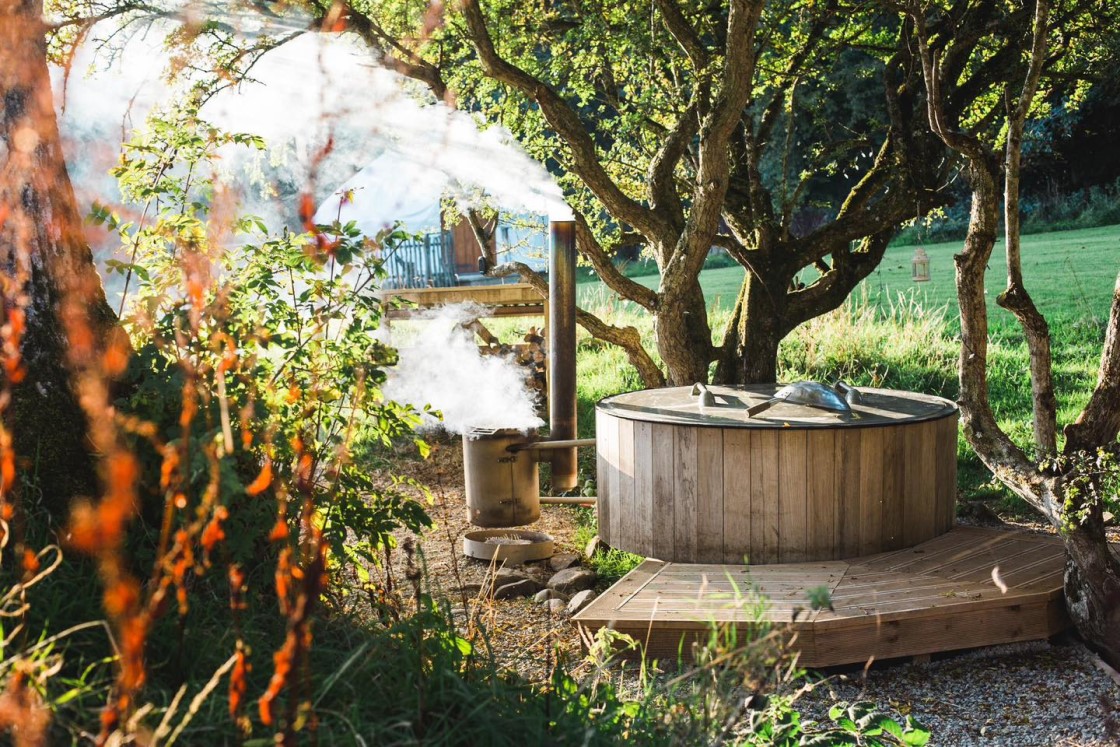 Rock Farm Slane offers luxury ecotourism glamping and accommodation on the River Boyne, perfect for a weekend getaway in the heart of nature. Their boasts quick access to the beautiful Boyne Meadow along the River Boyne and the Boyne Navigation Ramparts Walk, which will take you into Slane or along the river to Navan. The parkland surrounding the boutique campsite is a designated Natural Heritage Area and Special Area of Conservation and includes an interesting bird population (herons, cormorants, egrets) and a thriving population of Irish hares who are often seen leaping across the field on their way to neighbouring pasture or woodland. They even offer a stunning Outdoor Wood burning hot tub. 

Escape to the magical Loughcrew Estate for one of their annual retreats or organise one yourself. Practising your hobby or learning about a new skill in a new location creates a more enlightening experience as you gain new perspectives and understanding. Loughcrew will treat you to beautiful sunsets, warm fires, cosy sofas, and gorgeous, fragrant gardens. 

Wellness in the Wild at the Station House Hotel

The team at the Station House Hotel have teamed up with one of Ireland's leading environmental advocates, Randal Plunkett, of Dunsany Nature Reserve. Guests staying at the hotel can avail of an exclusive 2 hour trek around Ireland's largest re-wilding estate at Dunsany Castle. The package includes bed and breakfast, a three course dinner in the Signal Restaurant, a Picnic Back Pack and more. This is the perfect package to reconnect with nature in the Boyne Valley.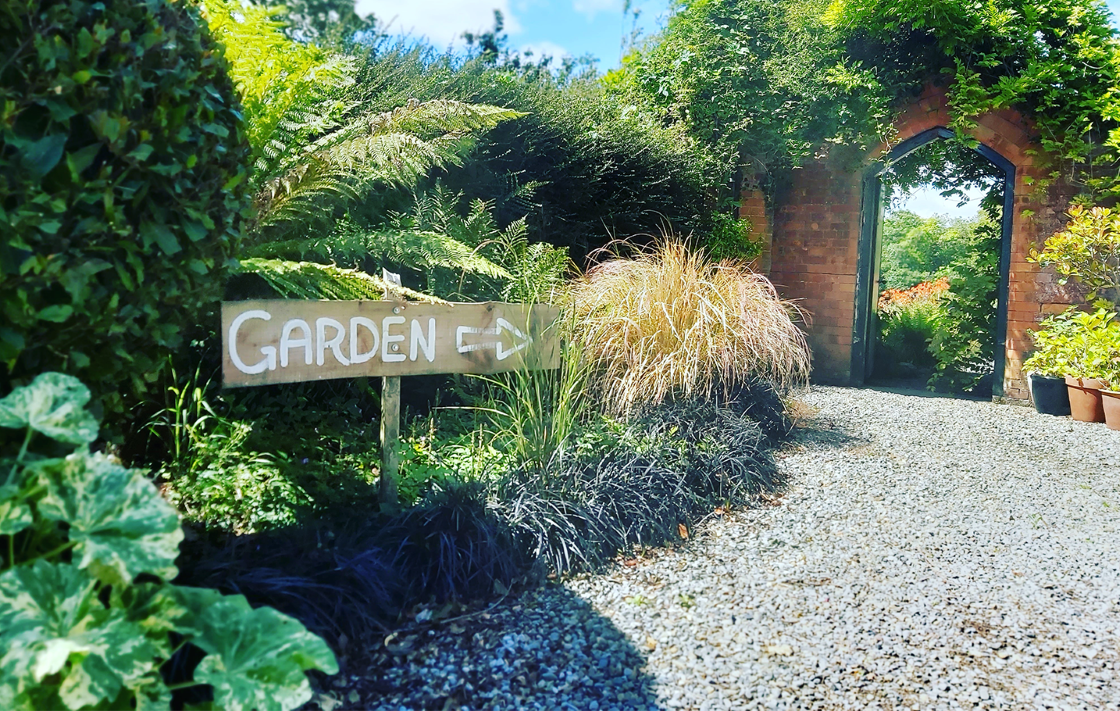 Calm paths provide a down - to - earth and practical programme to reconnect with ourselves and the natural world for improved mental health and psychological well-being. Lisa holds mindfulness events, forest bathing and a whole host of other activities in the Boyne Valley. The perfect way to leave the stresses of life at home and have some you time.
Whether you need a weekend away from the kids, or need a break after a hard few months at work, The Boyne Valley is the perfect destination for you. We can't wait to welcome you. 
To keep up to date with all our news and special offers just sign up to our newsletter here.  
 
Featured Image