Boyne Valley Activities Charity Raft Race will take place Friday March 17th 2023 in aid of Meath River Rescue.
There will be prizes for the winning raft, the Titanic award for the first raft to sink and a prize for the best dressed raft.
The race will start above the rapids at Swifts Wave and will finish after Trim Castle.
All rafts must be cleared away from the riverbank on the day.
Over 18s only. 2 & 4 person teams can participate. Entry fee is €20 per person.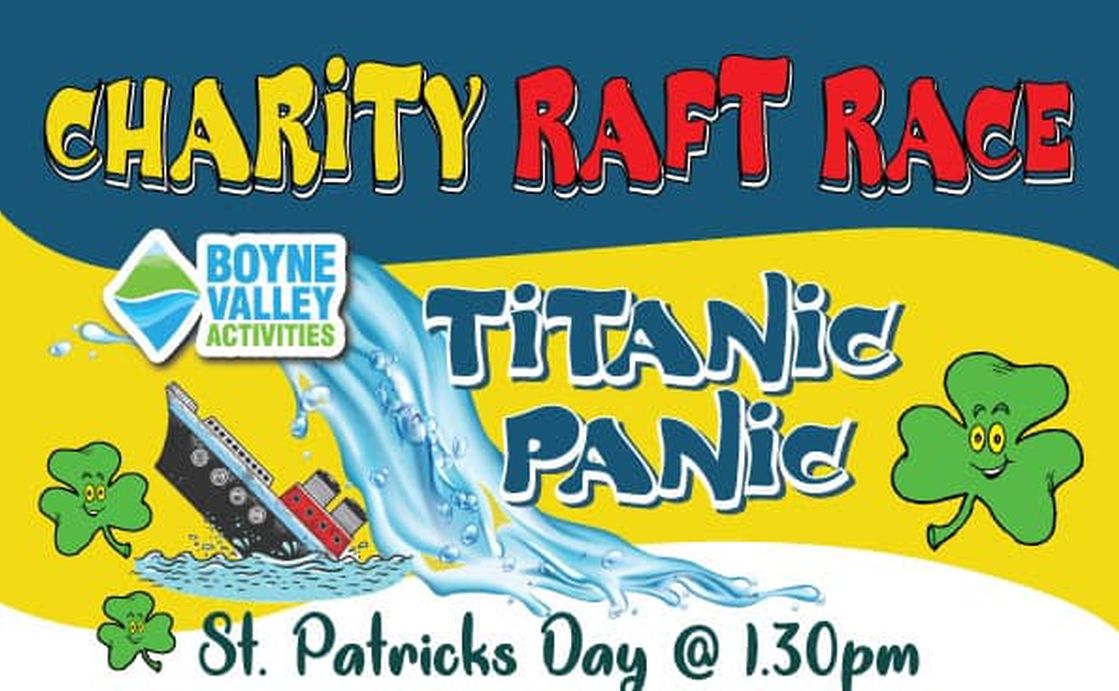 086 734 2585
info@boynevalleyactivities.ie
Jonathan Swift St., Trim, Co. Meath
https://www.facebook.com/boyneactivity
https://twitter.com/boyneactivity
53.55702695492206
-6.796588481389631
Fri, Mar 17 2023, 1:30 - 3:30pm