We are heading into the last few weeks of January already and before we know it, Valentine's will be upon us. This year, Valentine's Day falls on a Monday, so we could be in for a midweek treat or celebrate early, the weekend before. If you are planning a trip to the Boyne Valley there are plenty of options for you to reconnect with that special someone. Dine out in one of our many gastropubs, hotel restaurants or restaurants for the perfect dinner date in the Boyne Valley.

We have over 30 spots for you to choose from: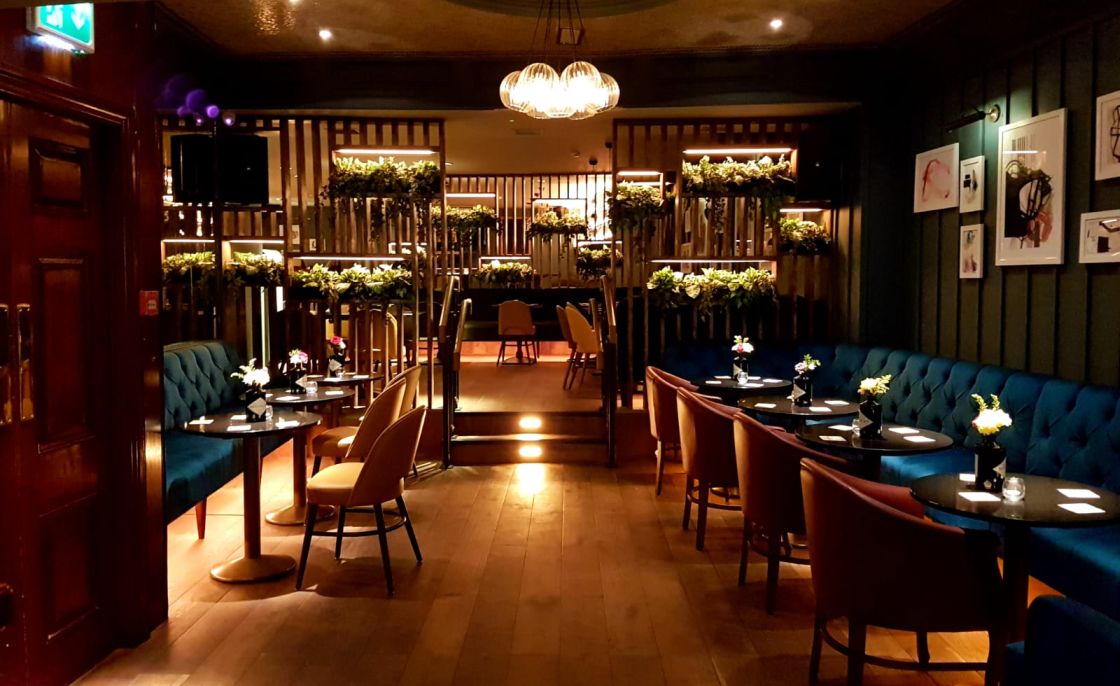 Recently voted in the top 200 restaurants in Ireland after opening in June 2020. They are known for their specialized cocktails, perfect pint of Guinness and amazing food options.

Balreask Bar and Restaurant
This popular restaurant and bar, situated just outside Navan, is open 7 days a week with its ala carte menu (so you can dine on Valentine's night itself!). 

Bistro 61 at the Hamlet Court Hotel
With stunning contemporary décor, Bistro 61 is great for that romantic meal out and the personal touches and quality food will make your special moments a life-long memory. You can book a table direct on their website.

Brabazon Restaurant at Tankardstown House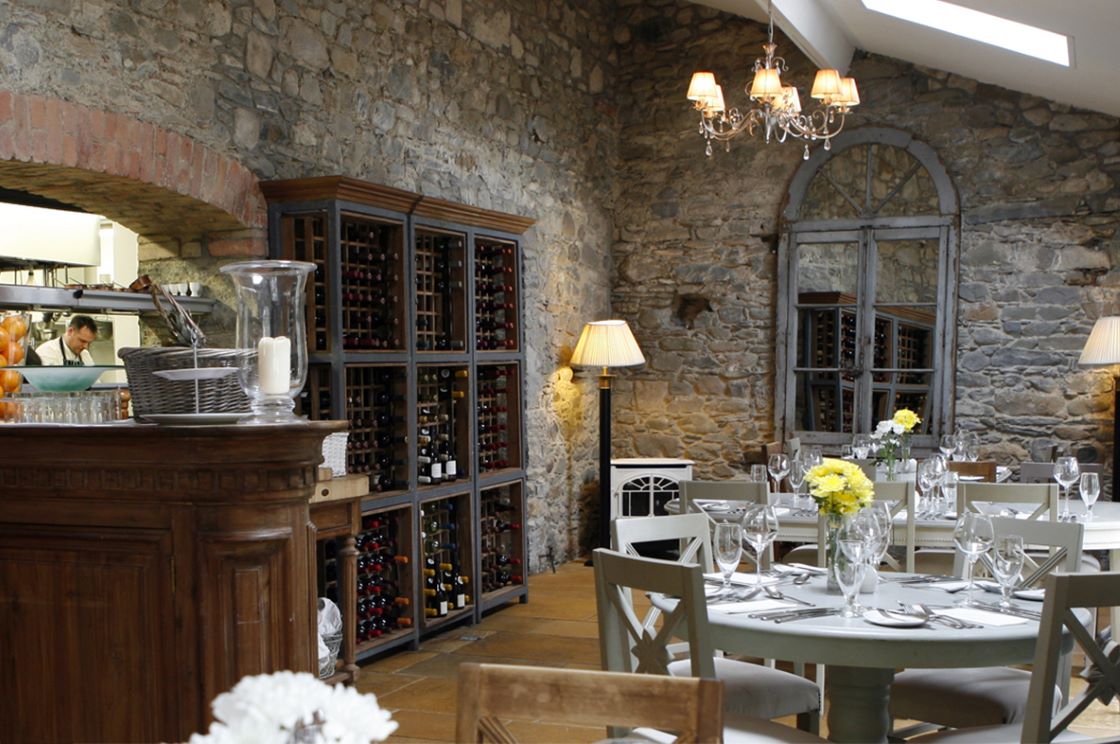 Brabazon Restaurant is set in the 'Garden Village' of Tankardstown Estate. Their flagship restaurant boasts fine dining and seasonal dishes that are locally sourced and beautifully presented in a cosy atmosphere. Their "Entirely Tankardstown" tasting menu would be perfect for a Valentine's treat. 

Bridge Restaurant at the Newgrange Hotel
Located in the Newgrange Hotel, the Bridge Restaurant is open 7 days a week from 6pm. Enjoy early bird or ala carte menus and an extensive wine list for that special occasion.

Brogans of Trim
Brogan's Bar and Grill is famous in Trim for its extensive menu, friendly staff, and live music at the weekend. You can book a table for Valentine's on their website today.

Coburns Gastrobar at the Lawrence Hotel

 
The faithfully restored bar, the oldest in Athboy, offers craft and commercial beers, wine by the glass or bottle, and a full gastropub menu. This is the perfect place to cosy up in to celebrate Valentine's with your loved one.

Conservatory at the Castle Arch Hotel
Serving both table d'hote and a la carte menus, the Conservatory offers a wide range of choices, all prepared using the very freshest of local produce. Open 7 days a week, you can book your table today for Valentine's night!

Conyngham Arms Restaurant
This cosy and intimate restaurant offers the perfect setting for a romantic meal for 2. The restaurant has been awarded AA Rosette Award for culinary excellence and has also been well received by Lucinda O'Sullivan. Be sure to book in advance!

Eden Restaurant at Bellinter House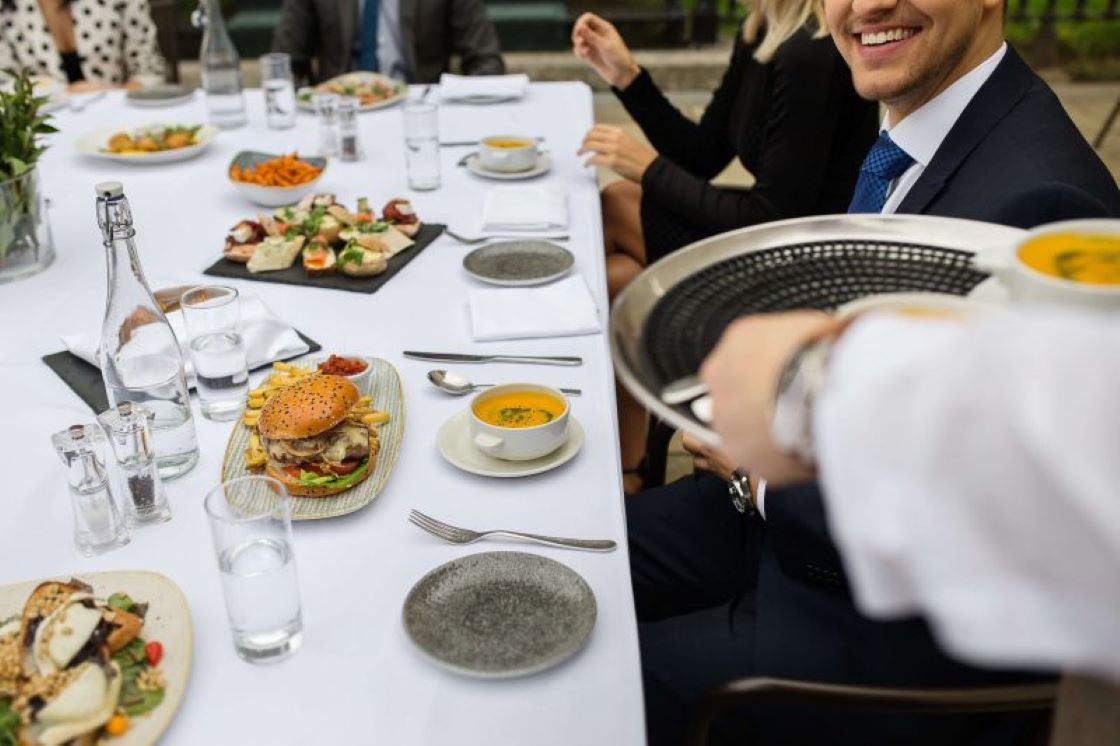 The Eden Restaurant at Bellinter House is recognised for its exceptionally high standards in culinary excellence by the AA Rosette Scheme. Dinner is served from 6.00pm until 8:30pm Sunday to Thursday and until 9.30pm Friday & Saturday. 

Franzinis Restaurant
Franzinis restaurant, right beside the castle in the heart of Trim, provides great quality food and a wide range of wine choices. They love to create world cuisine dishes using the freshest local produce and for 20 years they have been providing the best food and service to their customers. This would be a special treat this Valentine's.

Glyde Inn Annagassan
Get romantic by the sea at the Glyde Inn in Annagassan. This is a traditional Irish Pub dating back to 1770 and Sea View Restaurant specialising in local seafood. You can book online on their website now. 

Henrys Restaurant at the Glenside Hotel

 
Henrys restaurant is open every weekend and offers a glamorous, vintage style dining experience. You can book your table for Valentine's on their website today.

Hugos Restaurant at the Ardboyne Hotel
Hugo's Restaurant is designed with guests in mind, offering a great choice of menu in luxurious & stylish surroundings.  Settle into the comfortable high back chairs while you peruse the menu options and enjoy the excellent cuisine.  The combination of soft gold decor and rich dark furnishings contribute to the relaxed atmosphere and ambience that makes Hugo's so special. Perfect for Valentine's! 

Jules restaurant at Trim Castle Hotel
With velvet banquettes, neutral décor and cascades of natural light through the full-length windows, Jules Restaurant offers a smart yet casual dining experience in Trim Castle Hotel. In the evenings, over candlelight, it is the perfect romantic destination for Valentine's. Call ahead to reserve your table.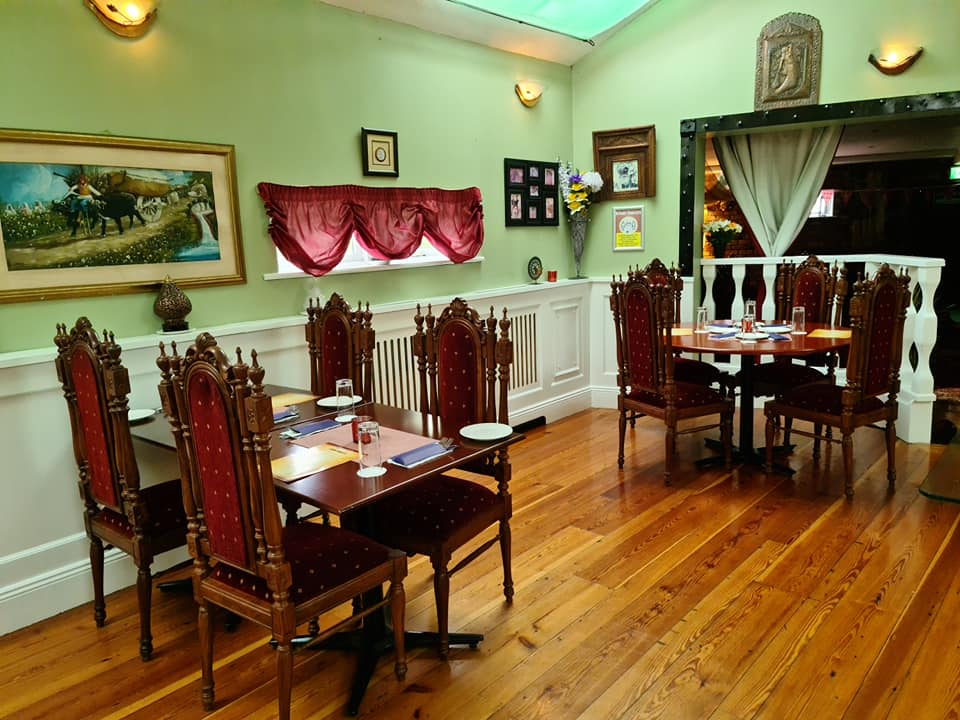 If Indian food is your favourite then you can't pass Khan Spices in Trim. Khan Spices represents the real Indian cuisine one dreams to have. Although there is a difference of country and culture, you can still get the flavour of real Indian cuisine in the same way as they do back home in India. 

Monasterboice Inn
The Monasterboice Inn prides itself on high quality, locally sourced artisan foods. Their menus change to reflect seasonal foods and a tempting wine list is extensive and well chosen. Be sure to book in advance for your Valentine's dinner date.

Peters Pub Dunshaughlin
Based in the heart of Dunshaughlin, this cosy pub with old rustic charm would be an ideal destination for your Valentine's dinner. Their menus offer a wide range of meats, fish, salads, vegetarian, and homemade dough pizzas.

Rococo Restaurant at Knightsbrook Hotel

 
Imaginative Irish and international cuisine will delight the palate at Rococo restaurant in Knightsbrook Hotel Spa & Golf Resort . Bookings can be made online on their website for Valentine's dinner.

Scholars Restaurant 
At Scholars restaurant at Scholars Townhouse Hotel, they bake all of their own breads, make their our own ice creams, nurture their fantastic stocks and sauces, and are committed to using local produce as much as possible. Their belief is that food is one of life's greatest pleasures - it should be celebrated and they welcome you to come and dine with them. Be sure to book in advance.

The Stockhouse Restaurant
Born out of an avid love of great food, The Stockhouse Restaurant is all about Trim and producing consistent great food! They aim to provide customers with a memorable night out - great food, good craic in relaxed comfortable surroundings. 

The Tara Lounge at City North Hotel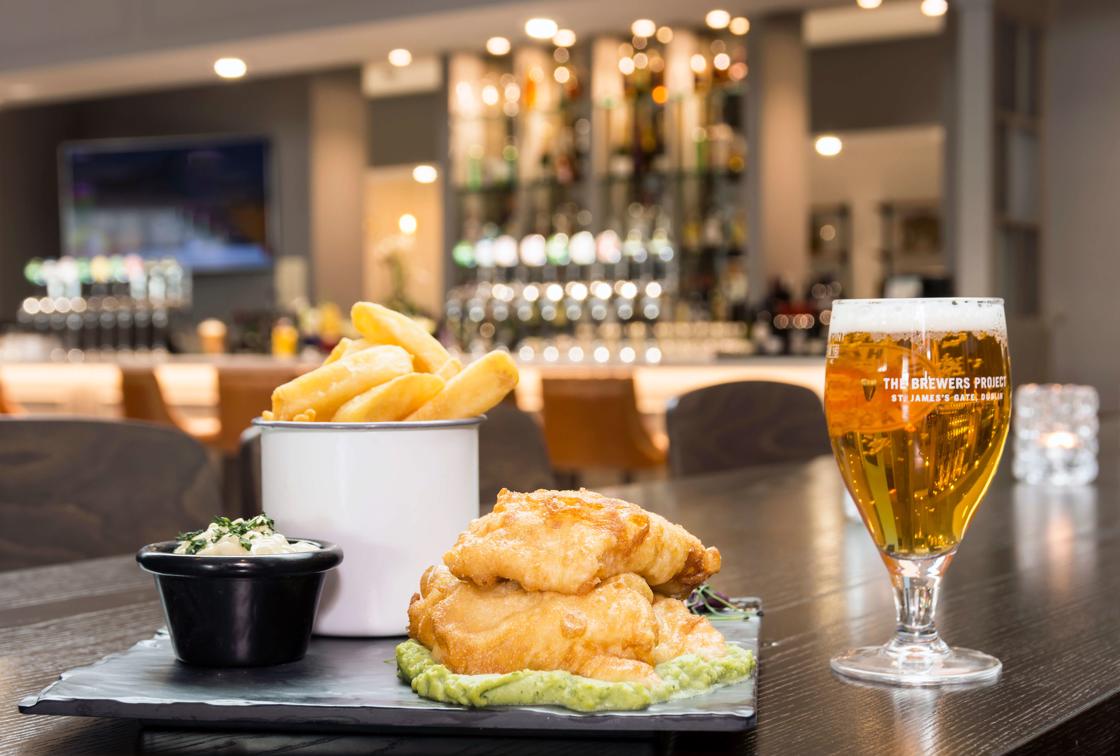 The stylish Tara Lounge at City North Hotel is the perfect destination for a Valentine's dinner treat. Their extensive ala carte menu will have something for everyone. You can book online on their website today.

The Bective
Situated in the heritage town of Kells, this award winning restaurant will definitely put you in the mood for romance this Valentine's. The restaurant specialises in Irish beef and fish with over 90% of food sourced within Co Meath. Great food, value and friendly service are on offer at The Bective and an early bird menu is available every night. Check out their website for more.

The Central
Enjoy Valentine's in the buzzy atmosphere of the Central bar and restaurant in Navan. You can book this multi-award-winning venue on their website today.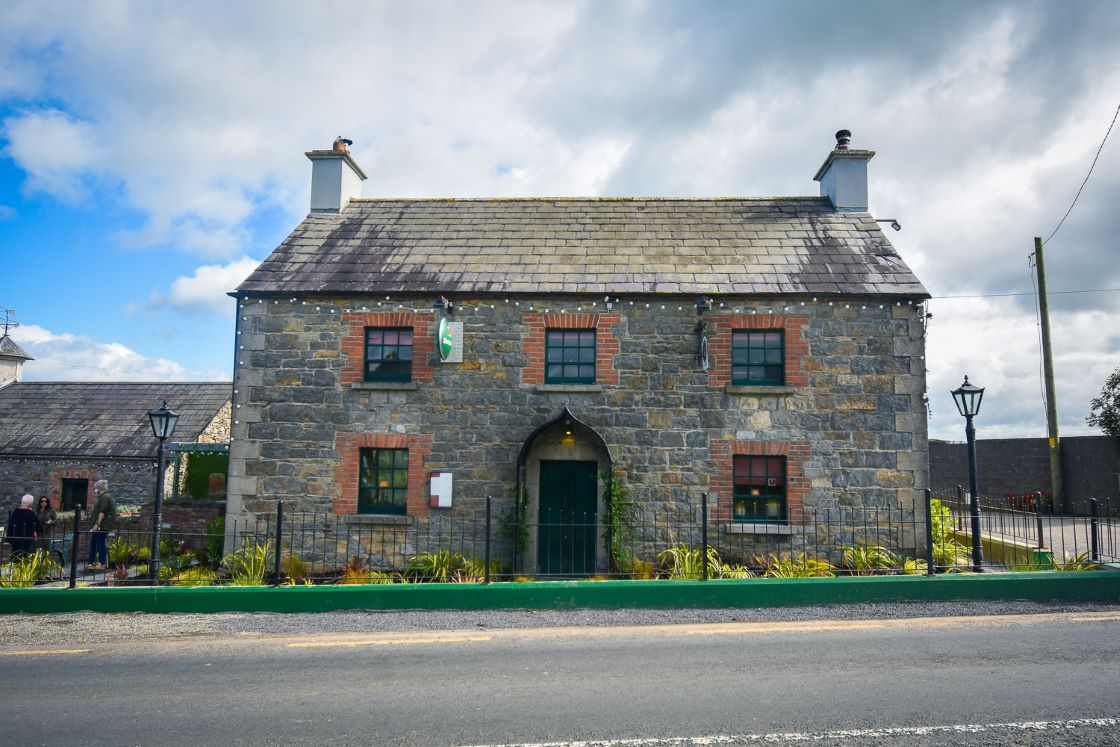 The Cross Guns is an award-winning gastropub offering new world standards in a beautiful 'old world' setting. Their ambition is a simple one - to exceed the expectations every customer may have about the humble gastropub. By working with local suppliers, and employing local faces to deliver the friendliest service, they ensure that customers come back again and again. If you haven't already visited- take a trip for Valentine's. 

The Darnley Restaurant
The newly renovated Darnley Bar and Lounge oozes warmth and character. Guests are welcome to enjoy the homely ambiance where visitors and locals mingle over tasty food and drink. A haven of secluded nooks, this romantic setting is perfect for a Valentine's dinner date.

The Ivy Restaurant at Dunboyne Castle
The Ivy restaurant have won the coveted 2 AA Rosettes from 2013 to date. Overlooking the grounds of their 21 acre estate, the establishment offers an exquisite dining experience- especially at valentines- you can book a table direct on their website.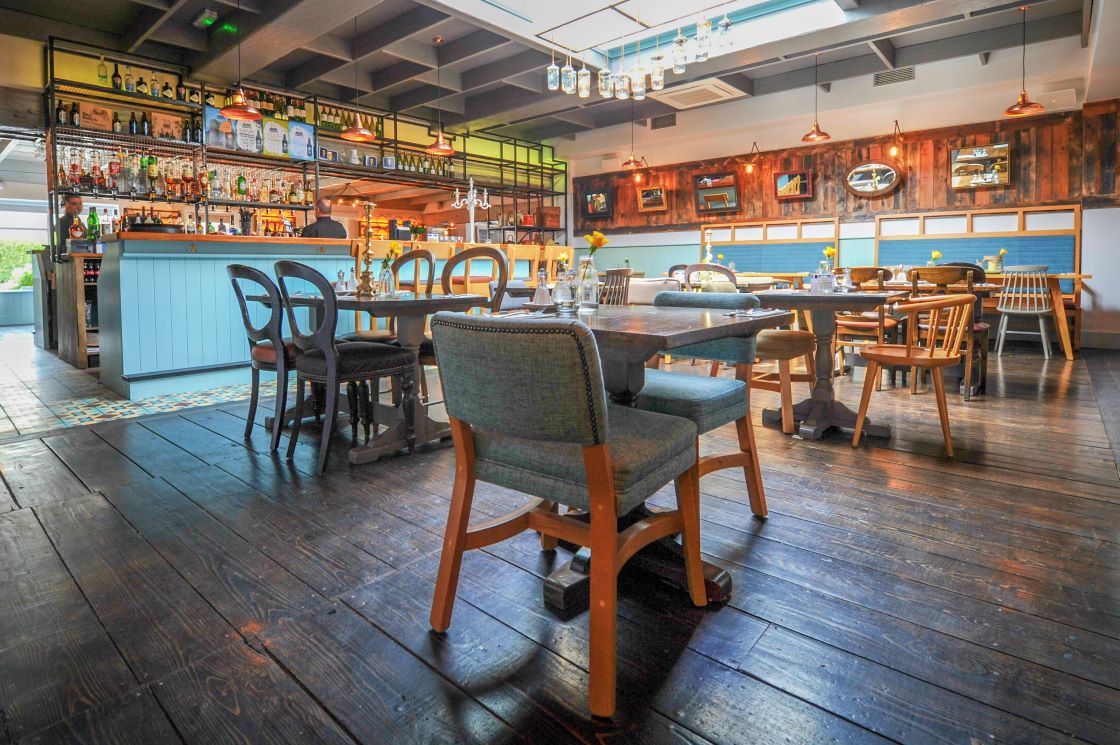 The Lime Kiln offer an exciting and creative menu for food lovers with an emphasis on fresh local ingredients. Their drinks menu features award winning local craft beers and ciders as well as selected wines from around the world. Here you will find a passion for great food, a warm atmosphere and the friendly staff will ensure your visit is a memorable one. 

The Royal Meath
Treat that special someone to a trip to the Royal Meath this Valentine's. Their menu includes delicious cheeseboards, antipasti boards and pizzas all available to share! 

The Signal Restaurant at the Station House Hotel
The Signal Restaurant has always been a go to destination for fine dining and special occasions, winning many awards over its 36 years. With an emphasis on serving only the freshest of ingredients, sourced locally as much as possible and home-made to perfection, the Slattery family, and their team pride themselves on great food and great wine, with warm and friendly service.
Vanilla Pod Restaurant at the Headfort Arms Hotel

 
Although it is under the umbrella of the Headfort Arms, The Vanilla Pod is a self-contained contemporary restaurant that has earned itself regional and national acclaim in its 10 plus years of operation. The 'Pod' as it is affectionately known amongst its loyal fan base offers a wonderful choice of international cuisine in a contemporary bistro atmosphere. Be sure to book well in advance to secure a table here for Valentine's.

There will be no excuse not to find a table for Valentine's with this list of restaurants and gastro pubs to choose from. Due to this being a very popular time of the year for table bookings, be sure to book well in advance at any of the establishments above. Discover romance, good food, great service, and the Boyne Valley this Valentine's!
Featured Image