Valentines' day is fast approaching in the Boyne Valley. Why not celebrate by taking your loved one for a romantic night out in County Meath or County Louth. Take a romantic walk along one of our tracks and trails and then treat yourself to a sumptuous meal at one of our hospitality members. The Boyne Valley is also one of the most popular destinations to get engaged! Here are our top spots for that perfect dinner date this Valentine's in the Boyne Valley.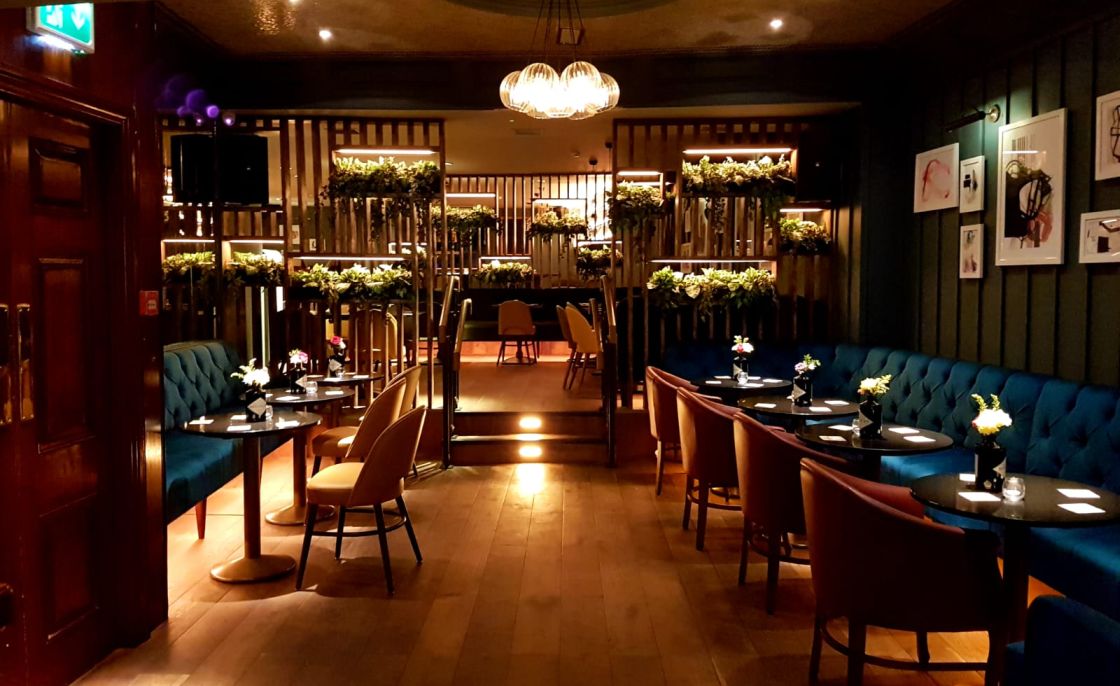 Known for their specialized cocktails, perfect pint of Guinness and amazing food options, 79 West Street is based in the heart of Drogheda and a great option to treat the one you love any time of the year.
The Balreask Bar and Restaurant
Serving a beautiful menu 7 days a week, the Balreask Bar and Restaurant is a favourite among locals and a great spot for a romantic meal in Navan.
Bective Tearooms will open for evening meals to celebrate Valentine's Day this year. A romantic 4-course candlelit dinner is available on Saturday 11th and Tuesday 14th February. Booking is essential. 
Bistro 61 at the Hamlet Court Hotel
Let the friendly team at the Hamlet Court Hotel take care of you this Valentines. Bistro 61 offers an extensive menu and wine list for all occasions.
Brabazon Restaurant at Tankardstown House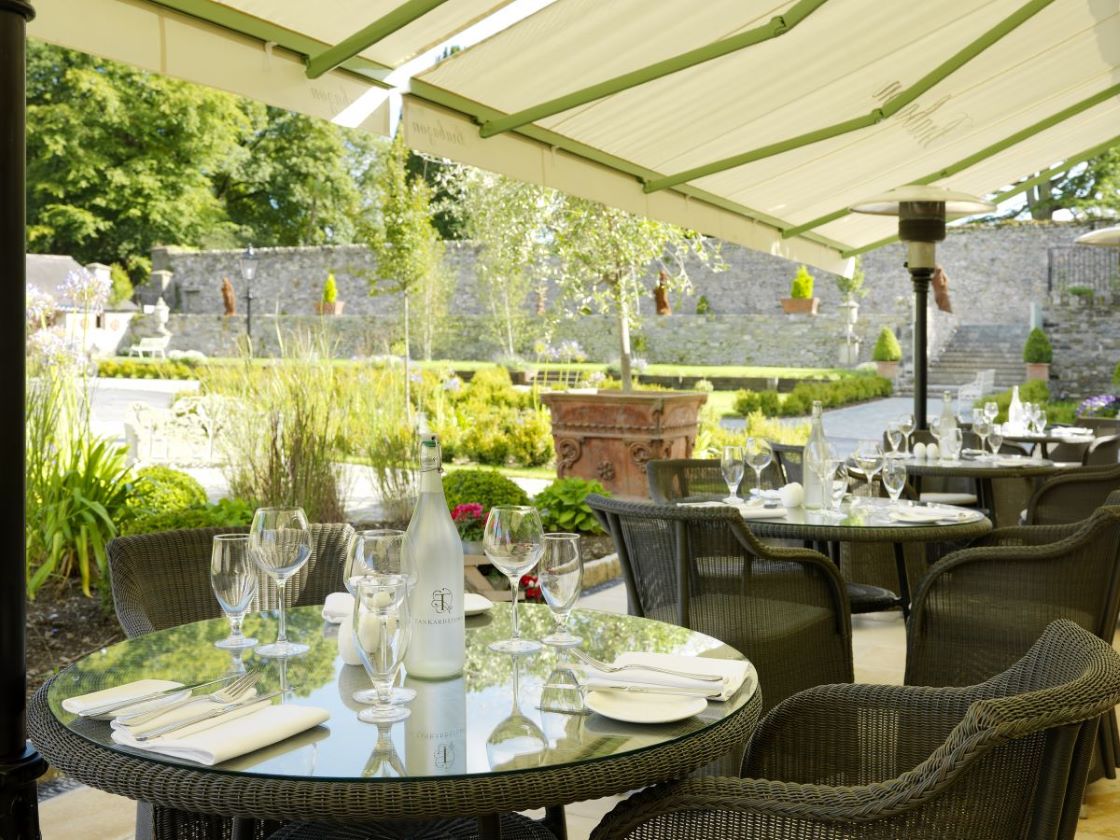 Brabazon Restaurant is set in the 'Garden Village' of Tankardstown Estate. Their flagship restaurant boasts fine dining and seasonal dishes that are locally sourced and beautifully presented in a cosy atmosphere. 
Bridge Restaurant at the Newgrange Hotel
Conveniently located in the heart of Navan Town, The Bridge Restaurant offers an early bird as well as a full ala carte menu for the perfect Valentine's night out. Make your way to Rowley's Bar for a nightcap afterwards. 
Brogans Bar Trim
Great food, great drinks and a great night out awaits you at Brogans in Trim. Their extensive menu and friendly team will make your Valentine's night out, one to remember.
The Conservatory at the Castle Arch Hotel
 
Enjoy a flavourful menu of contemporary dishes, or simply sample the considerable collection of delicious wines. Serving both table d'hote and a la carte menus, the Conservatory offers a wide range of choices, all prepared using the very freshest of local produce.
The Conyngham Arms Restaurant
This cosy and intimate restaurant offers the perfect setting for a dinner for 2. The restaurant has been awarded AA Rosette Award for Culinary Excellence and has also been well received by Lucinda O'Sullivan.
Preston's restaurant at Bellinter House
Preston's Restaurant at Bellinter House is recognised for its exceptionally high standards in culinary excellence by the AA Rosette Scheme. If you are looking for romantic, then this is the place to go this Valentine's.
Franzinis, right beside the castle in the heart of Trim, provides great quality food and a wide range of wine choices. They love to create world cuisine dishes using the freshest local produce and for 20 years they have been providing the best food and service to customers. Book well in advance for Valentine's this year!
Henry's Restaurant at the Glenside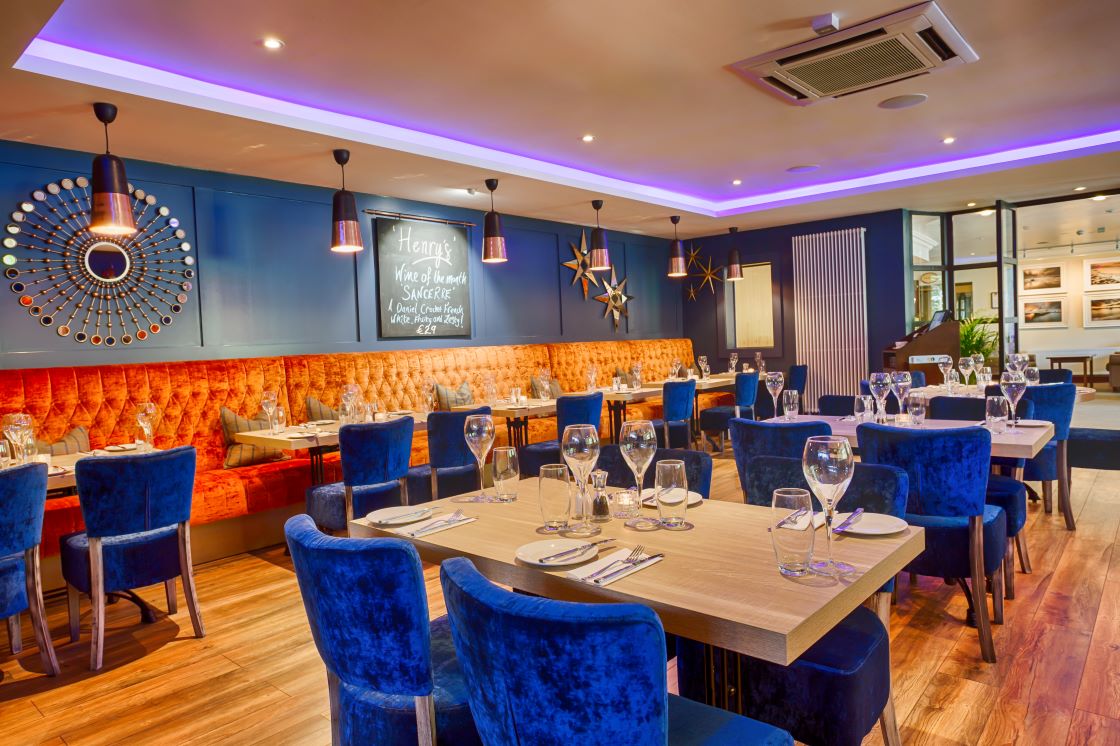 A new, glamourous restaurant awaits you at the Glenside hotel. Henry's restaurant offer a sumptuous menu and a great atmosphere. Perfect after a walk at the beach! 
Hugo's Restaurant at the Ardboyne Hotel
Hugo's offers a great choice of menu in luxurious and stylish surroundings.  Settle into the comfortable high back chairs while you peruse the menu options and enjoy their excellent cuisine.  The combination of soft gold decor and rich dark furnishings contribute to the relaxed atmosphere and ambience that makes Hugo's a perfect choice for Valentines.
Spice things up this Valentines with a visit to Khan Spices in Trim. Famous for their Biryani Dishes, great customer service and relaxing atmosphere.
The Monasterboice Inn
The Monasterboice Inn prides itself on high quality, locally sourced artisan foods, and their menu changes to reflect seasonal foods and a tempting wine list is extensive and well chosen. This would be a cosy option for Valentines.
Rococo Restaurant at Knightsbrook Hotel
Fall in love all over again at Rococo restaurant at Knightsbrook Hotel. An extensive menu will surely impress your significant other.
Scholars Restaurant at Scholars Townhouse Hotel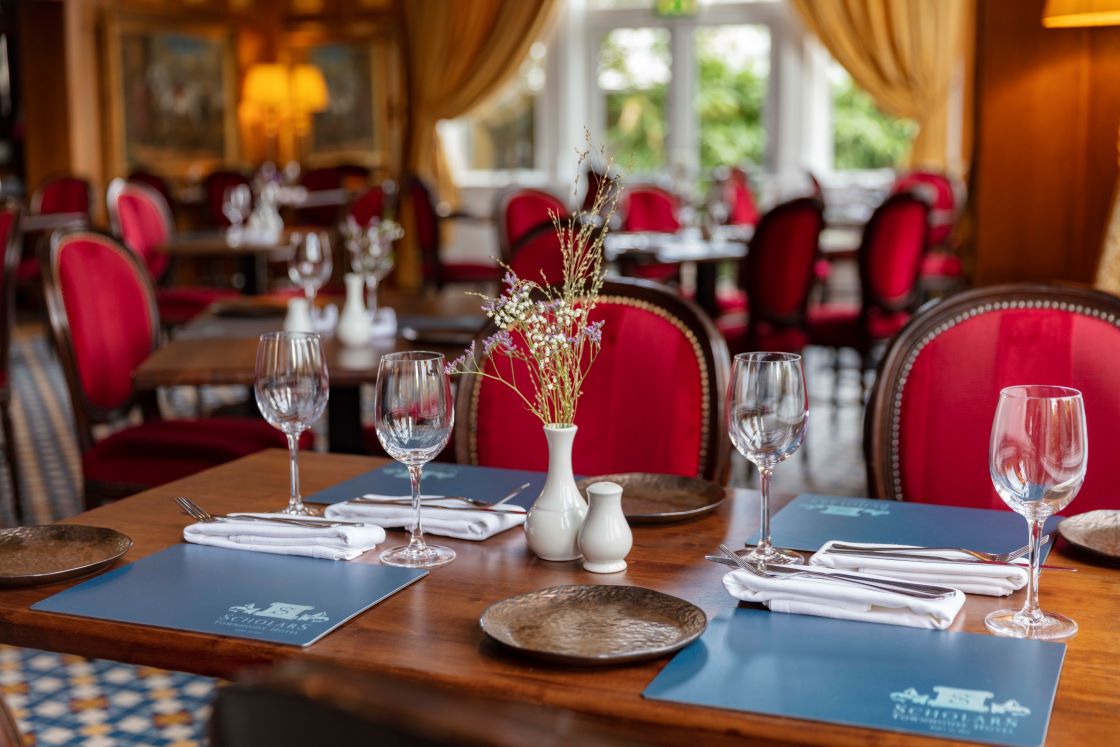 This award-winning restaurant in Drogheda gets booked up quiet far in advance such is its popularity. Their food has been awarded two AA rosettes for culinary excellence. They also stock a selection of fine wines, craft beers, spirits, liquors and barista-style coffees; and offer signature cocktails as well.
The Stockhouse Restaurant
Famous for its delicious steaks, friendly atmosphere and quirky décor. A trip to the Stockhouse restaurant this Valentine's is a great option in the Boyne Valley.
The Bective Kells 
The Bective specialise in Irish beef and fish with over 90% of food sourced within Co Meath. Great food, value and friendly service are on offer at The Bective in Kells. An early bird menu is available every night and the cosy setting makes this a very romantic choice this Valentine's!
The Tara Lounge at City North Hotel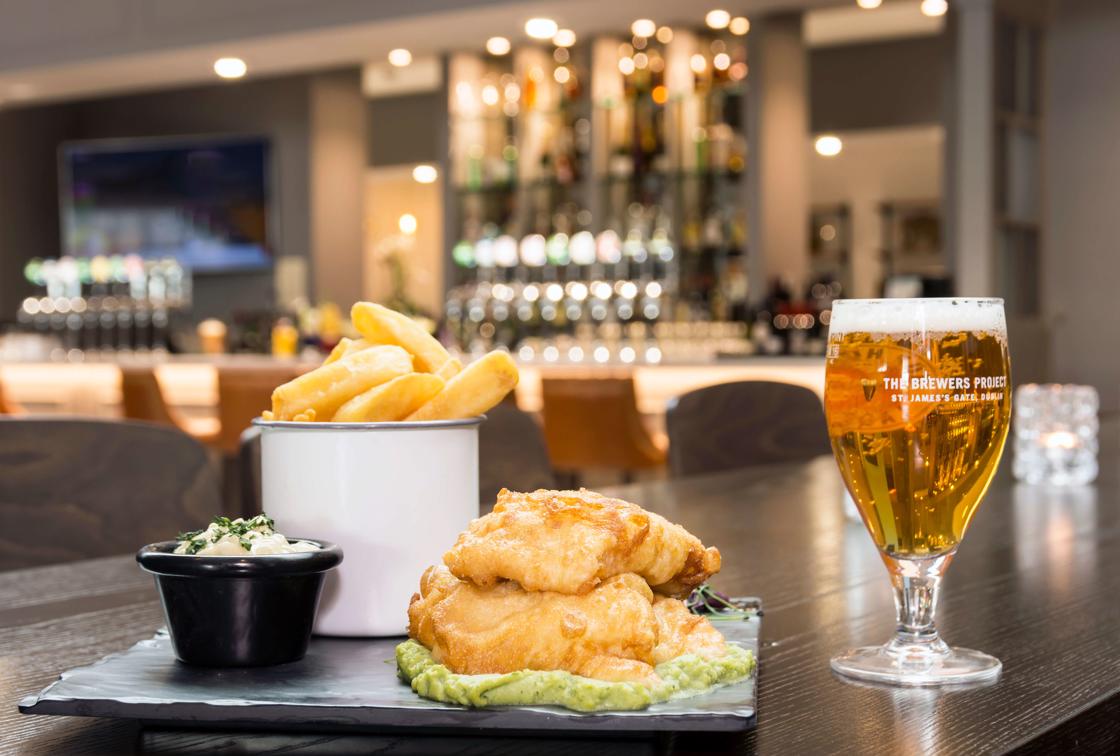 The stylish Tara Lounge serves food daily from an extensive A lá Carté Menu. The opulent décor and friendly staff make for a great night out for dinner.
The Bull and Tide Gastro bar at the Village Hotel
A memorable dining experience awaits you at the Village Hotel, with its plush velvet seating and modern booths. Using only the finest ingredients to ensure the fullest flavour and a strong emphasis on locally sourced produces, their menus focus on flavour and balance to create exciting and modern dishes. 
The Central Restaurant Navan
The Restaurant at the Central offers a casual (downstairs) and a more formal (upstairs) dining experience for Valentine's. With an open kitchen, the restaurants has a buzzy atmosphere in the centre of Navan.

The Glyde Inn Annagassan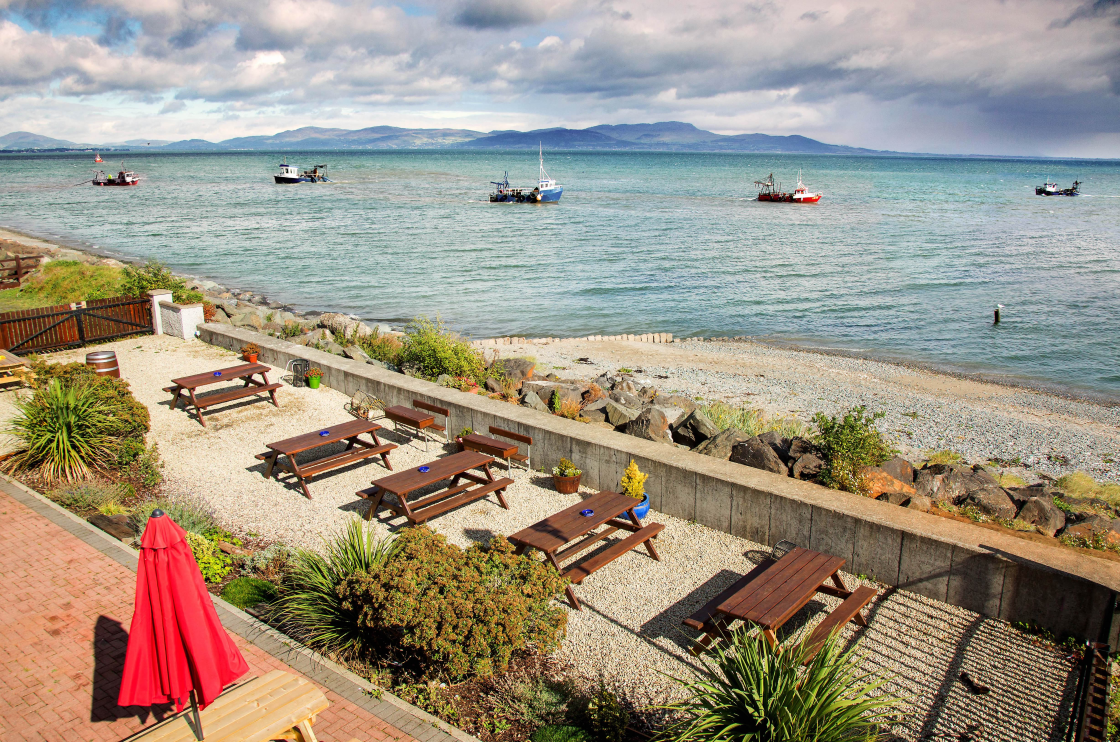 A Traditional Irish Pub dating back to 1770 and Sea View Restaurant specialising in local seafood. The Glyde Inn sits here at the heart of natural beauty. A place of sandy beach, deep blue sea, and distant granite mountains. How romantic does that sound! 
The Darnley Bar and Restaurant Athboy
A haven of secluded nooks, this space is ideal for quiet chats over a delicious meal. A great option for Valentine's night this year! 
The Ivy Restaurant at Dunboyne Castle Hotel
Dunboyne Castle is home to the award-winning Ivy Restaurant. Overlooking the grounds of their 21-acre estate, the establishment offers an exquisite dining experience.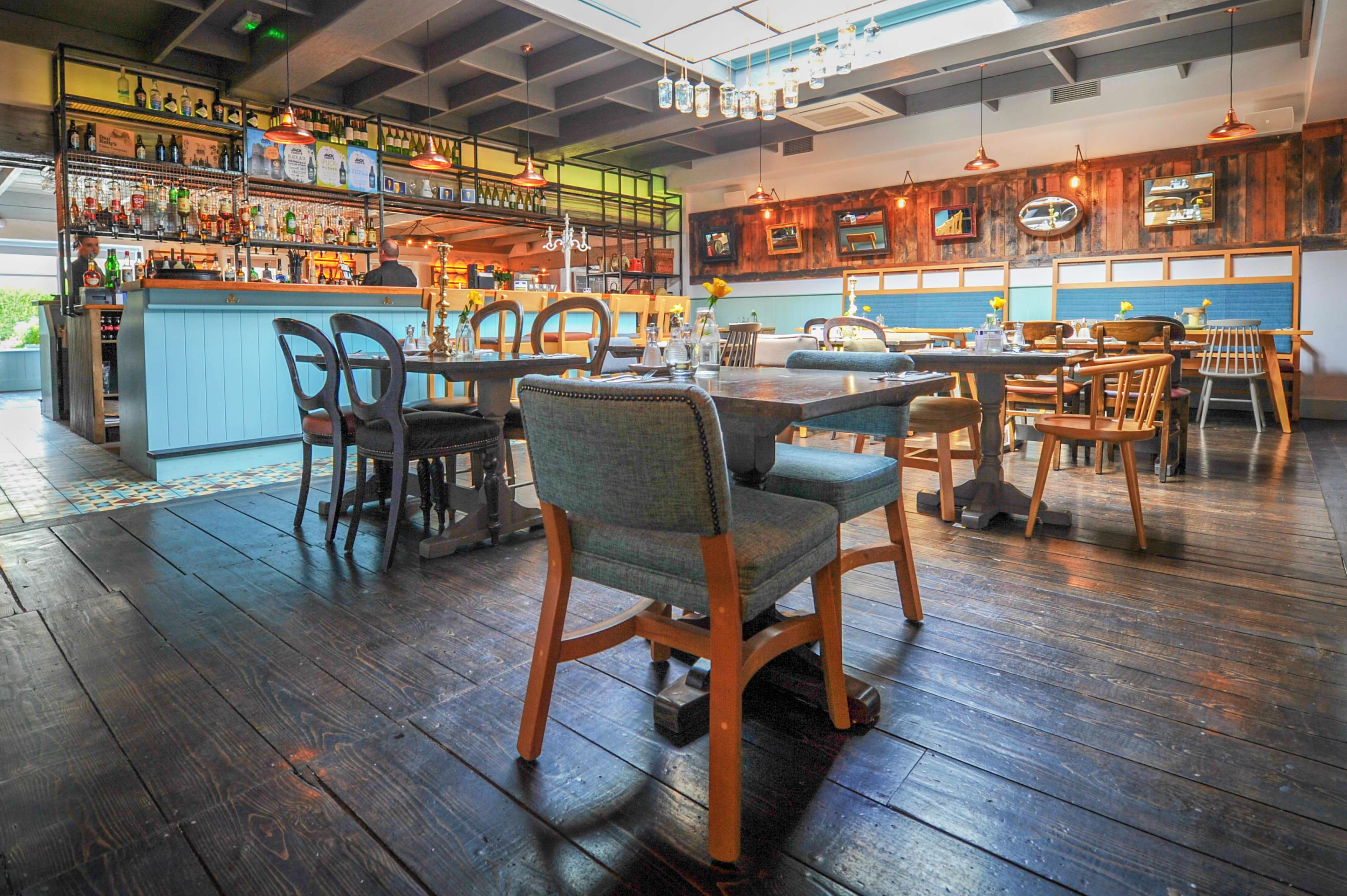 Offering an exciting food menu, great wines, and a range of specially selected craft beer from around the world, the Lime Kiln Gastro Pub in Julianstown is another great choice for a Valentine's dinner this year in the Boyne Valley.
The Signal Restaurant at the Station House Hotel
Famous for its Boyne Valley Tasting nights, the Signal Restaurant at the Station House Hotel promises to be a treat for Valentine's. 
The Snailbox Restaurant
Known for its outstanding food and service with the most amazing views of the surrounding countryside. The Snailbox restaurant outside Ashbourne will provide a Valentine's experience like no other.

Based in an old Church in Duleek, Tribe restaurant offers a special atmosphere and extensive menu. Booking is advised for Valentine's.
Vanilla Pod Restaurant
Although it is under the umbrella of the Headfort Arms, the Vanilla Pod is a self-contained contemporary restaurant that has earned itself regional and national acclaim in its 10-plus years of operation. Pre-booking for dinner is highly advised.
Zucchini's Restaurant Navan
Expect great food, modern stylish surroundings, wines from around the world and their own signature cocktails, value for money and service with a smile! The perfect dinner date in Navan! 
30 perfect restaurants to choose from right here in the Boyne Valley. Why not make a night of it and check into one of our beautiful hotels, guests houses or B&B's. This Valentine's will be the best yet in the Boyne Valley. 
To keep up to date with all our news and special offers just sign up to our newsletter here.  
Featured Image