The  Boyne Valley is the ideal location for a family staycation. An abundance of heritage, adventure activities, fantastic accommodation and a host of top-class restaurants guarantee that young and old will enjoy their break away. A special place where memories are made and connections with the past are so easily forged, the Birthplace of Ireland's Ancient East is just waiting to be rediscovered.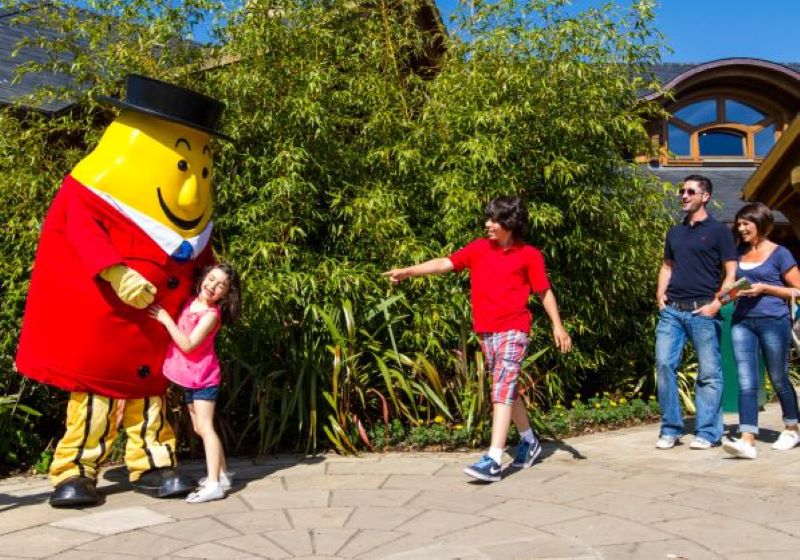 Suggest: 3 to 4-day itinerary
Accommodation: The Boyne Valley offers a great range of first-rate accommodation for visitors to choose from, ranging from luxury hotels to cosy B&Bs and guesthouses, as well as self-catering and camping/glamping options. Accommodation providers have the health and wellbeing of their guests to the forefront at all times, working to new guidelines issued by Fáilte Ireland. For a full listing of accommodation in the Boyne Valley click here.
Day 1: 
Tayto Park, Ireland's only theme park and zoo, is a definite stop on any family's itinerary when they visit the Boyne Valley. From tigers to meerkats, rollercoasters to carousels, "Dinosaurs Alive" to "World of Raptors", you will experience an exciting and fun-filled day out. Well, that's if you can pack it all in to one day! Check out the Cú Chulainn, Europe's largest wooden rollercoaster with an inversion and the Viking Voyage flume ride to really get your blood pumping.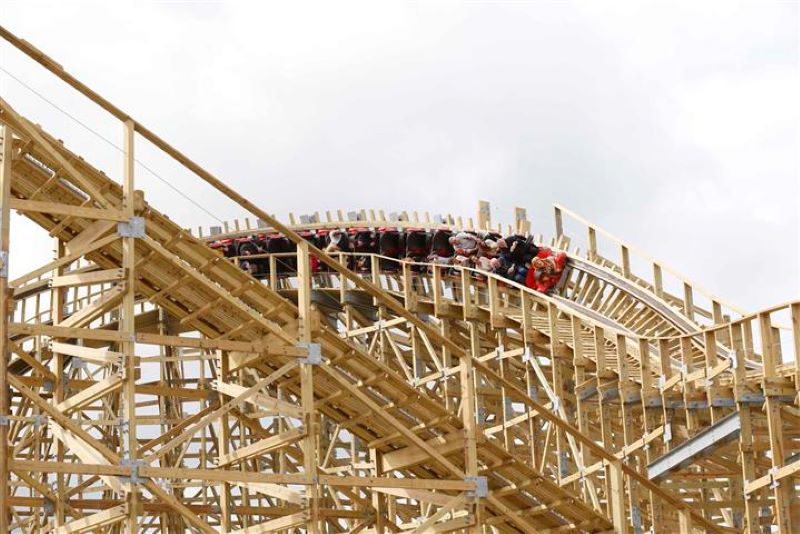 If you're planning to spend the entire day at the Park, you should either bring a picnic or enjoy some of the onsite dining options. For dinner after a hectic day we recommend;
After dinner, why not take a drive out to the Hill of Tara to stretch your legs and maybe take in a spectacular sunset at this most sacred ancient site- the inauguration venue for the High Kings of Ireland.
Plan your visit to Tayto Park and surrounding areas here.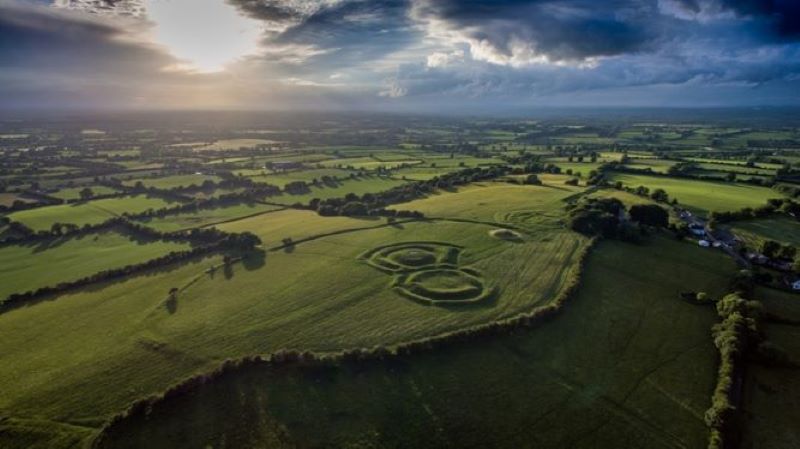 Day 2: 
Begin your day at a sedate pace by visiting Beewise Nature Trail which is located in the village of Kilmessan. Here families can learn about the importance of the pollinators and explore the 5 acre expanse of woodland and gardens with the chance to pick up some delicious honey before you leave. Make sure to pre-book.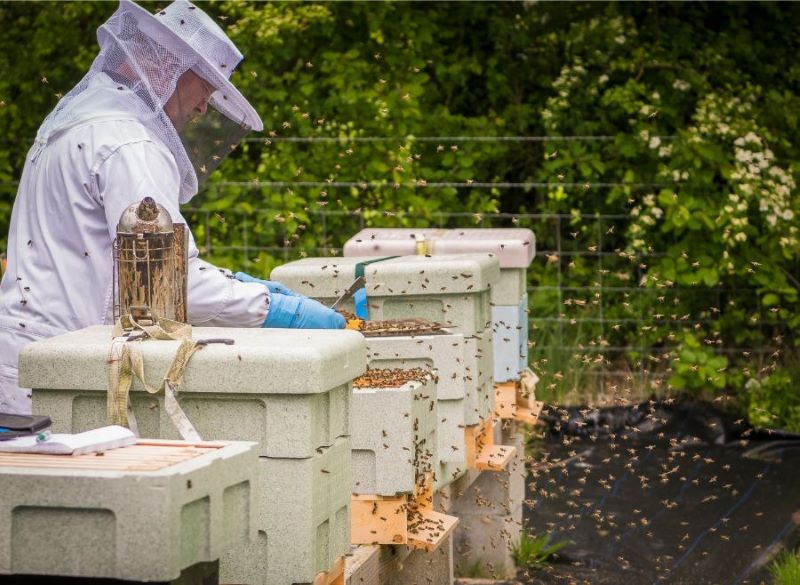 Or for the aspiring knights and princesses in your household a visit to Trim Castle is highly recommended. Featured in the movie Braveheart, it is the best preserved of the early Anglo-Norman castles in Ireland. Next door, Trim Visitor Centre is home to the Medieval Armoury display where you can view a fantastic exhibition of chainmail, helmets and a plethora of replica weapons.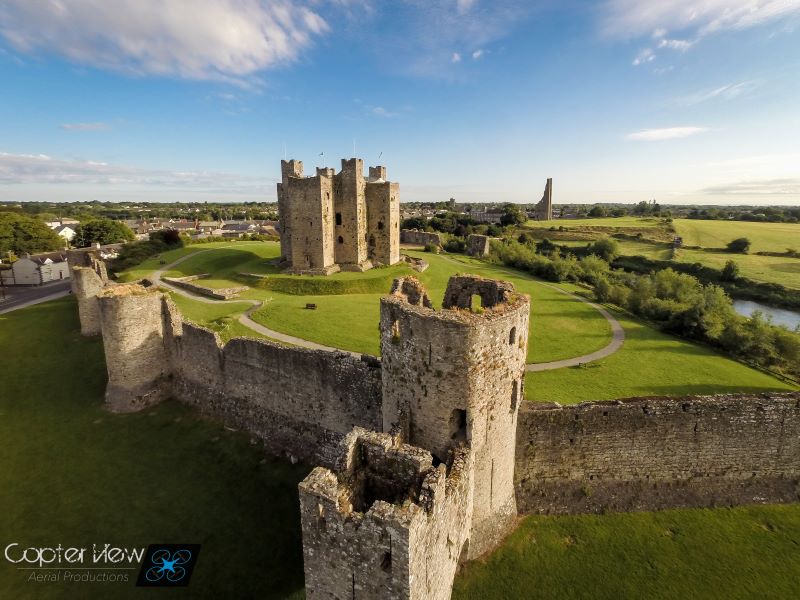 Enjoy a tasty lunch at one of the many hotels and cafes in Trim. We recommend;
After lunch enjoy some kayaking with Boyne Valley Activities – an adrenaline rush is guaranteed! A short drive away, Navan Adventure Centre has some great family packages available everyday which include mini-golf, pedal go-karting, archery, an inflatables areas and football golf. 
Also in Navan, the Lismullin School of Culinary Home Arts offers a range of classes for children, adults and families so check out their website to see if there's something that might suit. 
To end your day enjoy an early dinner in Navan. We recommend;
If you're eager to get in a last bit of fresh air before bed, why not take some time to enjoy a section of the beautiful Boyne Ramparts Walk. Stretching for 8km to Stackallen (16km return trip), with interpretative panels along the route. The entire walk could also be enjoyed during an afternoon or morning in Navan- bring a picnic and make a day of it!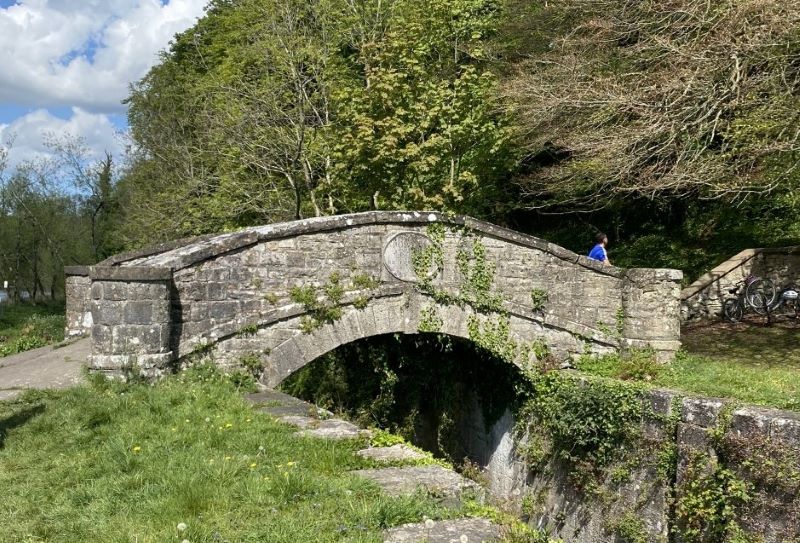 Plan your visit to Trim, Navan and surrounding areas here.
Day 3: 
Start the day at Causey Farm's Ice Cream Adventure; this is a fun trail with bubbles, games, lots of open space and plenty of animal friends to visit while you enjoy your complimentary scoop of ice-cream.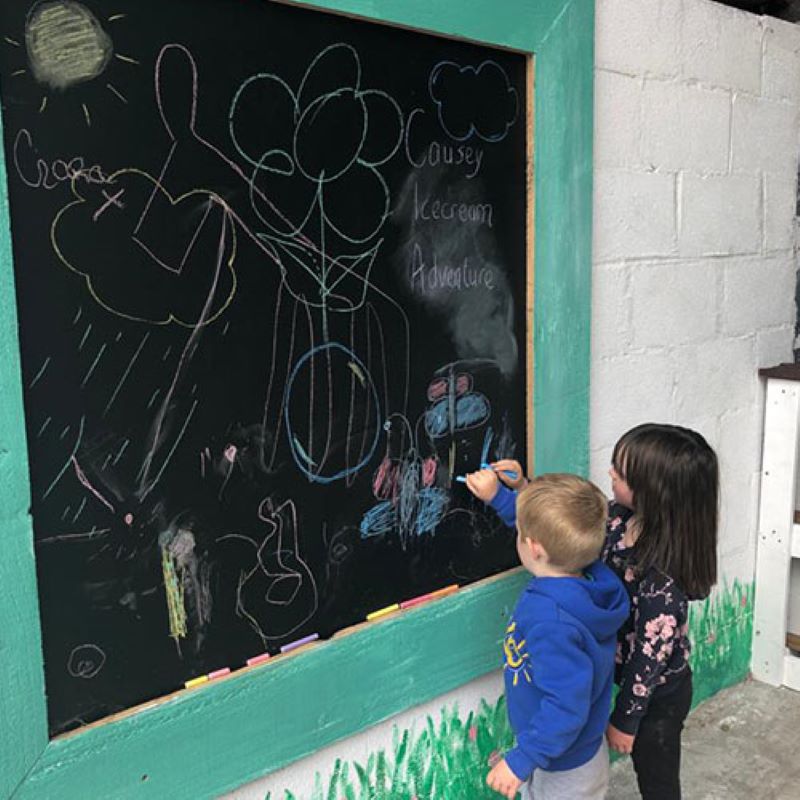 Nearby, Girley Bog Eco-Walk is a 6km looped walk though one of the few remaining raised bogs in Co Meath. With interpretive panels along the way, it is an educational experience for the whole family and a great opportunity to enjoy the peace and quiet of the surrounding countryside. 
For those seeking magic and sparkle, the Fairy Trail at Loughcrew Estate will bring smiles to your faces. Set in the extensive estate gardens, visitors will need to solve the clues to work their way around the trail. Keep an eye out for fairy doors and woodland characters as you go.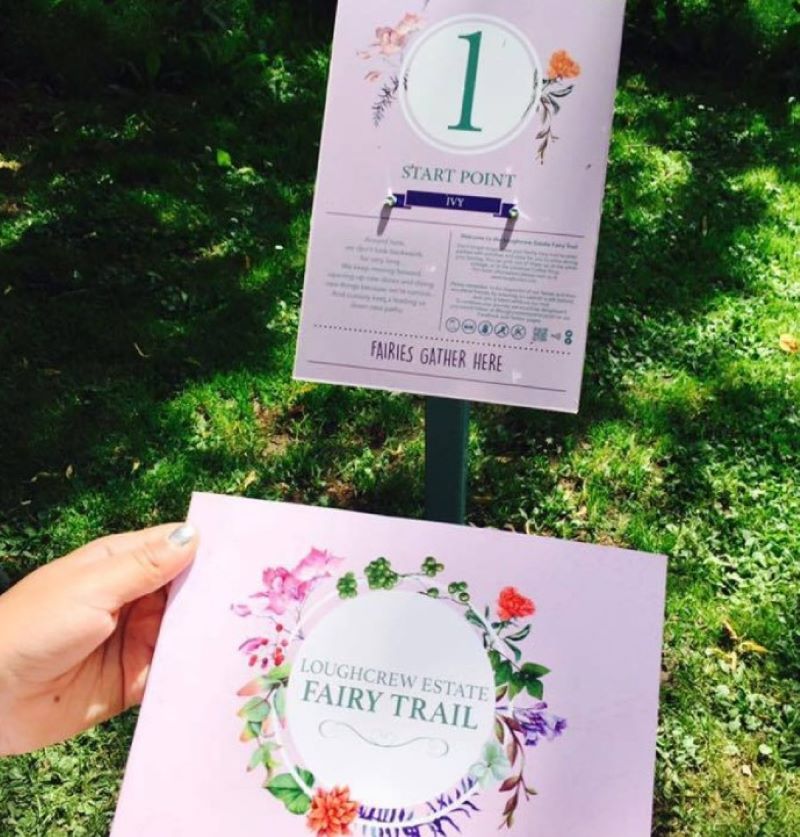 Having enjoyed a morning of outdoor fun, return to Kells for a delicious lunch at The Headfort Arms Hotel before journeying on to the village of Slane where you can take an Electric Bike tour or visit the Farmer's Market at Rockfarm Slane. Slane
Or if you prefer a more high-octane pursuit, try White River Karting. With amazing outdoor circuits you really will feel as though you're part of a Formula 1 team.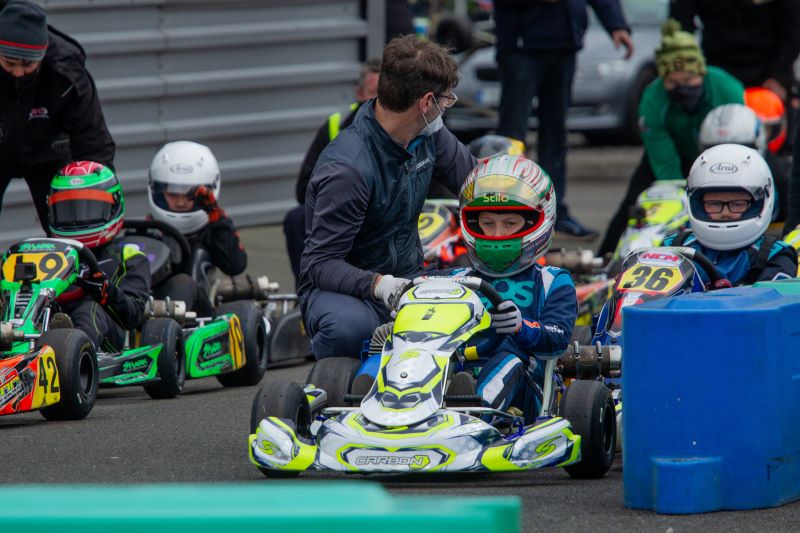 Enjoy some dinner at the Monasterboice Inn before taking a walk around the ancient monastic site nearby to see its famous medieval High Crosses.
Plan your visit to Kells, Navan, Slane, Monasterboice and surrounding areas here.
Day 4:
Your first stop, Brú na Bóinne, a UNESCO World Heritage Site remains a favourite destination for all visitors to the Boyne Valley. The main passage tombs of Newgrange, Knowth and Dowth are about 5,000 years old- that's older than the pyramids of Giza.  With its newly developed state-of-the-art Visitor Centre, it should be a definite on your Boyne Valley to-do list!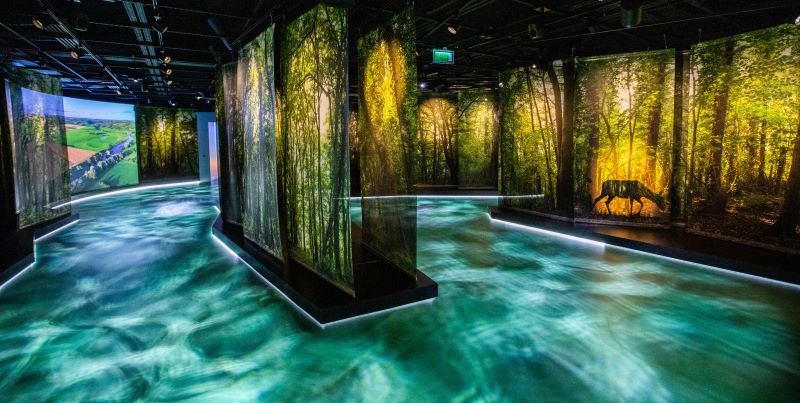 As you leave Brú na Bóinne why not stop into Boyne Valley Wools- you may be lucky enough to catch a demonstration of how the yarn is produced from the fleeces of Alison Fullam Gogan's beautiful flock. Close by, the Boyne Currach Centre is a unique opportunity to experience how our Neolithic ancestors lived along the banks for the Boyne. Learn how they made their leather skin boats and perhaps take to the water to experience the beauty of the area from a different perspective.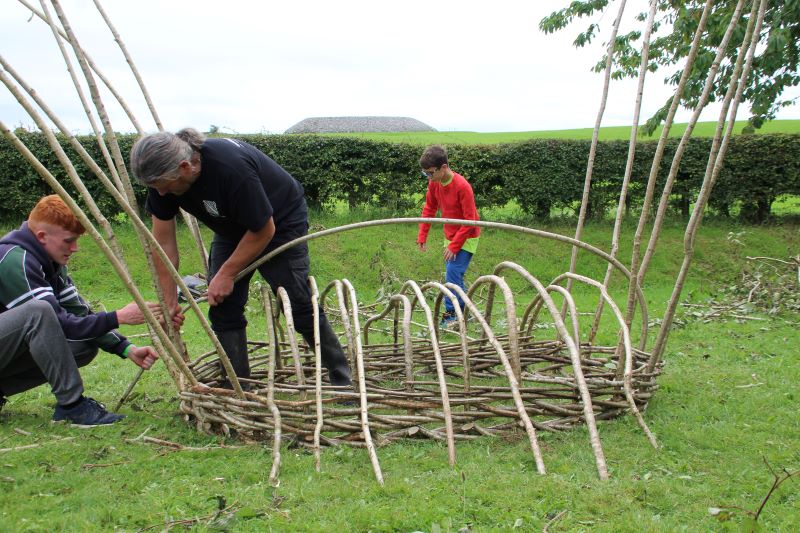 After this take a drive to Sage and Stone in nearby Duleek for a delicious lunch in its beautifully converted farm buildings.
The Oldbridge Estate and the Battle of the Boyne Visitor Centre are next on your itinerary. Learn about the famous battle and enjoy the beautiful walks and gardens within the estate. For something really different, contact Boyne Boats to float through time on the Boyne Canal in a traditional Kerry Naomhog currach while you listen to the legends and history of this area.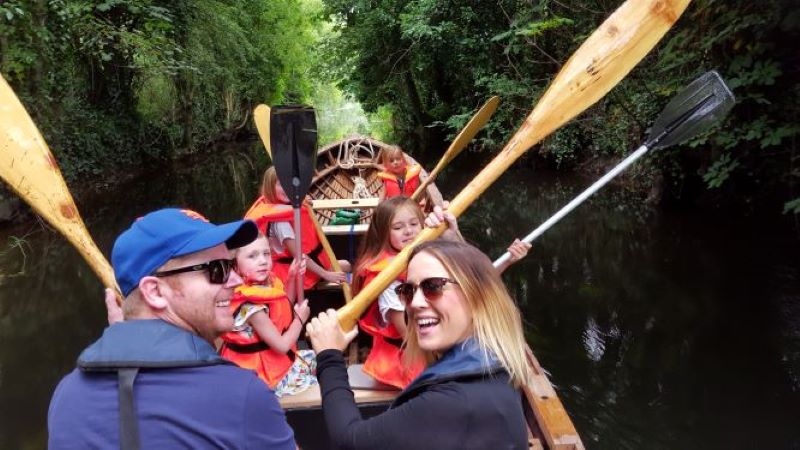 From here, explore the bustling town of Drogheda where Funtasia offers families lots of fantastic acitivities from bowling, arcade games, indoor climbing (The Ultimate Skyclimb is excellent!) and a state of the art indoor waterpark. Or if the weather is good why not visit one of the many beaches in the Boyne Valley. Laytown, Bettystown, Baltray, Clogherhead, Anagassan, there are some beautiful locations to choose from. We recommend the following eateries to end your day;
 Plan your visit to  Slane, Drogheda and surrounding areas here.
For more holiday inspiration, view all of our "Rediscover Boyne Valley" itineraries here.
Note: Opening hours and booking requirements should be confirmed with individual attractions and restaurants in advance of visiting.