The Boyne Valley is an ideal escape for those who love to spend time outdoors. Encompassing some of the most unique landscapes in Ireland, the region offers a wealth of gardens, walks, beaches, hills and waterways to be explored and savoured. From natural beauty to archaeological wonders, the Boyne Valley is a perfect place to clear your head and reconnect with nature as you explore the Birthplace of Ireland's Ancient East.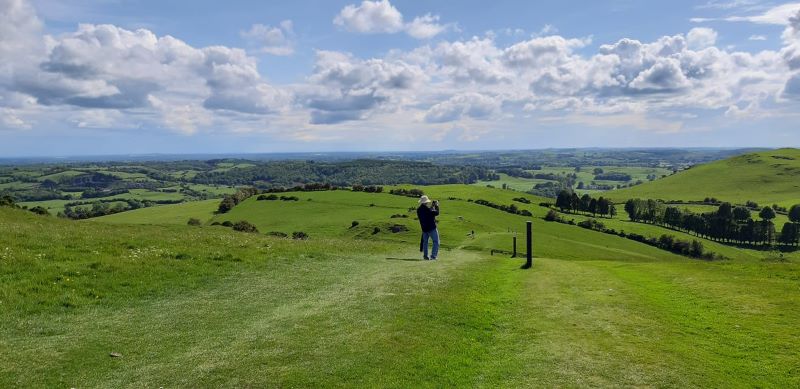 Suggest: 3-day itinerary
Accommodation: The Boyne Valley offers a great range of first-rate accommodation for visitors to choose from, ranging from luxury hotels to cosy B&Bs and guesthouses, as well as self-catering and camping/glamping options. Accommodation providers have the health and wellbeing of their guests to the forefront at all times, working to new guidelines issued by Fáilte Ireland. For a full listing of accommodation in the Boyne Valley click here.
 Day 1:
Start your journey at Ireland's most sacred location, the Hill of Tara. On a clear day the view is outstanding and it is said that a quarter of the landscape of Ireland can be seen from this historic place, the inauguration site of the High Kings. The sense of space and the fresh air, really does make an impact here and a walk around the unique terrain is a great way to start your holiday. Afterwards, stop into Maguires coffee shop for one of their famous scones.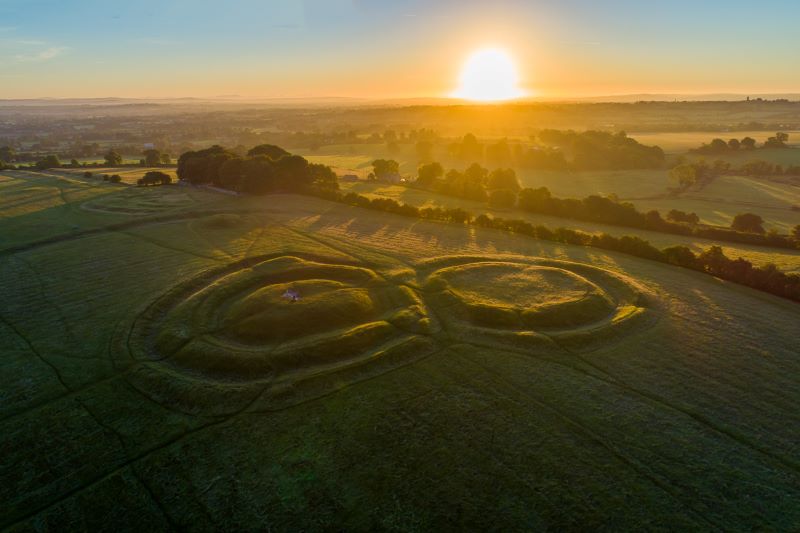 From Tara, journey on to the village of Enfield, which makes an ideal starting point to explore the newly developed Royal Canal Greenway. For those with bicycles in tow, this is a fantastic amenity and the route stretches all the way to Cloondara in Co Longford. Whether cycling or walking, the Greenway is a great way to enjoy the great outdoors and appreciate the peace and tranquility of this great waterway.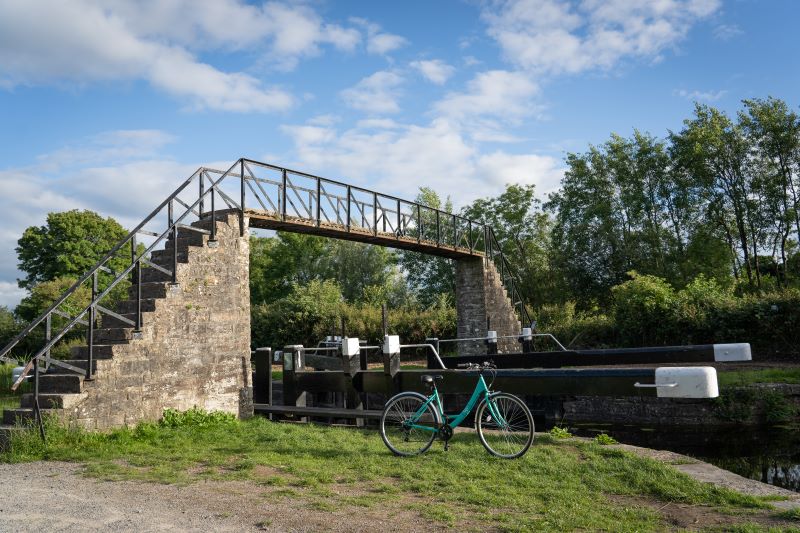 Having completed your explorations, visit Johnstown Bridge, just outside Enfield, where the Hamlet Court Hotel is an ideal place to enjoy a spot of lunch. The O'Neill family offer a warm welcome to all who pass through its doors and Murty's Bar serves a fantastic lunch or brunch which will help you to recharge after a busy morning.
The next stop that we recommend is the historic town of Trim. Centred around the largest Anglo-Norman Castle in Ireland, Trim is a picturesque gem, with some fantastic walks to be enjoyed. The Trim Castle Riverwalk and Trim Historic Trail are great ways to see the town and to explore the historic landmarks as you meander along the River Boyne. For those looking for some time on the water, contact James at Boyne Valley Activties who can organise kayaking sessions. For something a bit more relaxed you can also book a place on their guided medieval river tour where you can float through time and learn about the history of Trim from a really unique perspective.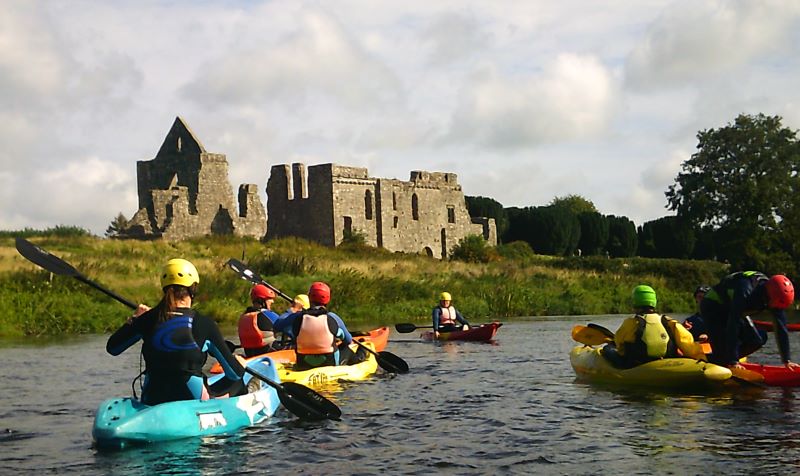 A fabulous evening meal can be enjoyed at one of the many restaurants in Trim. From The Stockhouse to Franzini's, from Khan Spices to Brogans, there are lots of fantastic eateries dotted around the streets.
Plan your visit to Trim and surrounding areas here.
Day 2: 
Start your day in the town of Athboy which you can explore by way of the Athboy Heritage Trail. Follow this with a walk up to the Hill of Ward or Tlachtga which is regarded as the birthplace of the Samhain festival, or what we now know as Halloween. Enjoy the fresh air and amazing landscape as you explore this ancient site before venturing in direction of Kells to enjoy the Girley Bog Eco Walk.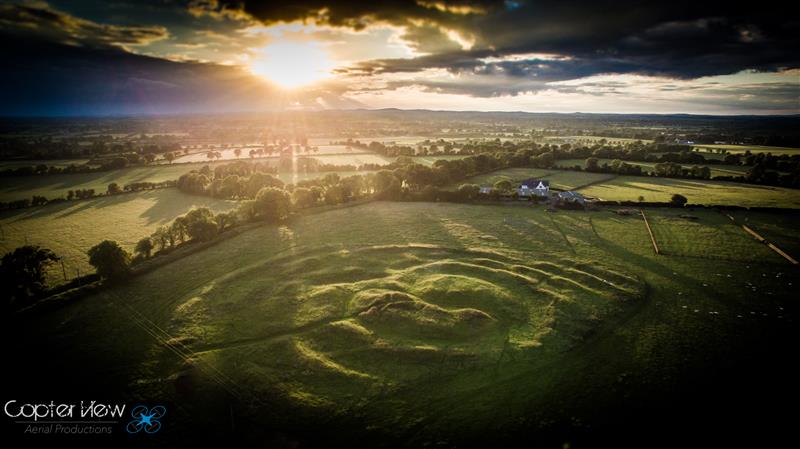 This is a looped walk, just over 5.5km long and covering varying landscapes of forest and bogland. There is a wide variety of bird and plant life to be seen as you walk, and interpretive panels along the route will tell you more about your surroundings. From here journey on to Kells and stop into Café Therese at the Headfort Arms for a spot of lunch. Choose from traditional carvery lunch or the extensive sandwich and panini menu to refuel before indulging in a spot of hillwalking at Loughcrew Cairns.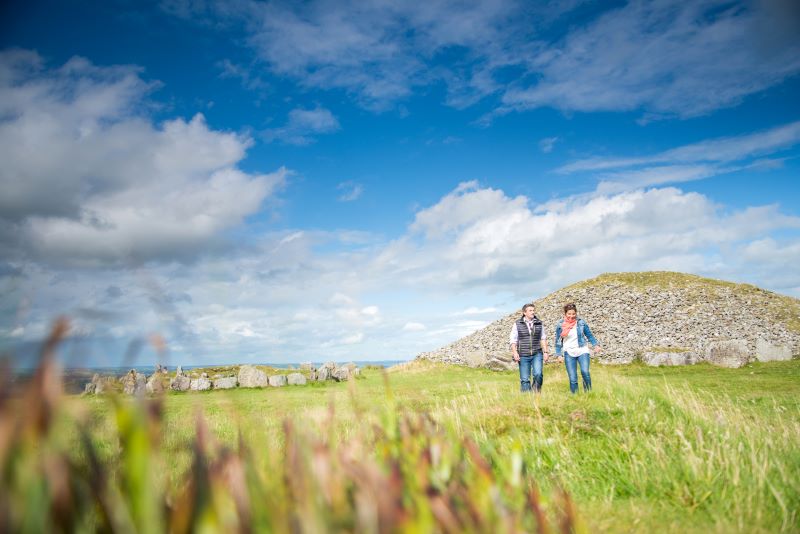 Located near the town of Oldcastle, Loughcrew, with a concentration of around 30 passage tombs, is one of the most important prehistoric cemeteries in Ireland. Visitors are free to explore the area but if you like the idea of a guided experience see if Loughcrew Megalithic Centre can fit you in for a tour of the Cairns and the historic Maggie's Cottage which gives a taste of old Ireland. Don't miss out on the delicious tea and scones available at the onsite tearooms.
If you love the great outdoors, then the Boyne Valley Garden Trail is worth checking out while you visit this great destination. With many gardens open by appointment only it is worth planning your trip in advance. Click here for further details.
Nearby Loughcrew Estate and Gardens are well worth a visit. With a magical fairy trail for younger visitors and historic walled gardens and St Oliver Plunkett's Church on its grounds, it is a fabulous way to wrap up a day spent outdoors. Return to Kells for an evening meal in The Bective which specialises in amazing local produce and look forward to another busy day in the fresh air tomorrow.
Plan your visit to Athboy, Kells, Oldcastle and surrounding areas here.
Day 3:

 
After breakfast make your way east towards Navan where you can visit Navan Adventure Centre for some outdoor family fun. With pedal go-karts, mini golf, inflatables and football golf to be enjoyed it's a great way to start your day. Enjoy coffee and cake in The Central before making the trip to Rock Farm Slane for an farm tour, or the weekly farmers' market on Thursdays.
After your tour or market visit enjoy some lunch in the Conyngham Arms which is located in the centre of Slane Village. Formerly an old coaching inn, this beautifully restored hotel offers an "All Day" menu from 12pm til 8.30pm which offers hearty meals, ideal for hungry adventurers.
From Slane, continue on to the Oldbridge Estate, home to the Battle of the Boyne Visitor Centre. Here you can explore the extensive grounds and manicured gardens, join the Boyne Camino for a hike or book a space with Boyne Boats to enjoy a trip on the Boyne Canal. If you opt for some boating, your guide will regale you with tales of myth and legend as you paddle in a handmade Kerry naomhóg currach along this peaceful waterway and just to add a little more excitement…these very boats were used in the making of the Game of Thrones TV series.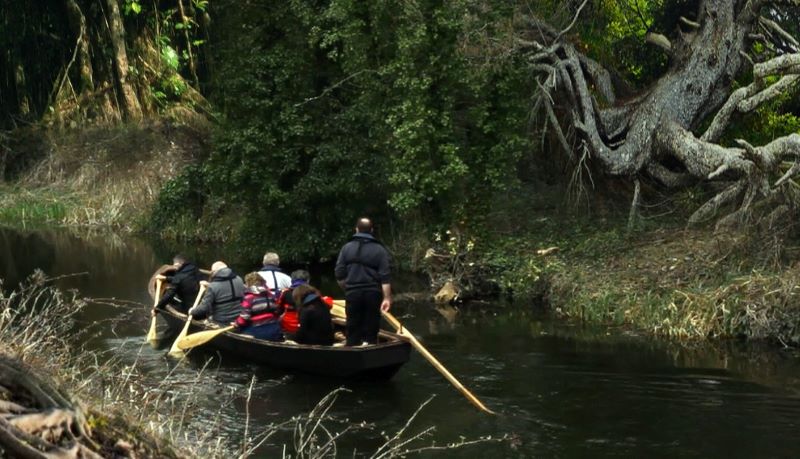 For those who enjoy a much faster pace, take a drive to Whiteriver Karting just outside Collon. With two amazing outdoor circuits and all safety equipment provided, this is a great way to enjoy some competitive fun. The computerised timing system with lap time printouts allows racers to chart their progress on the circuit.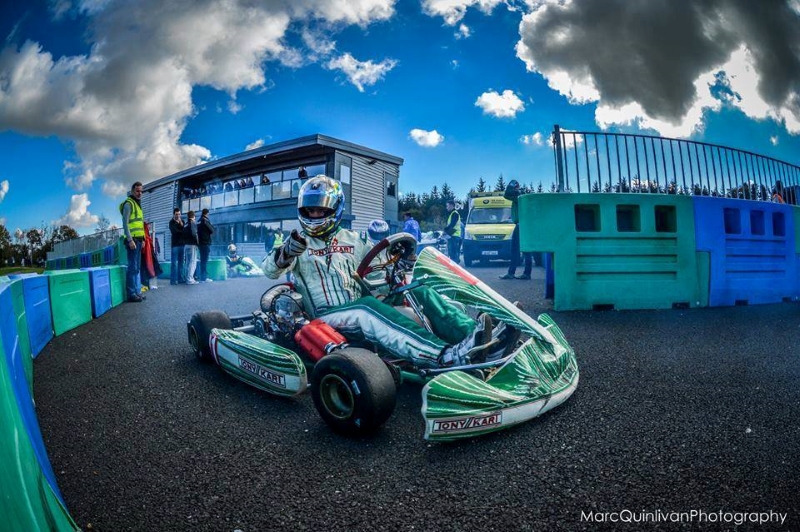 From here, travel to the beautiful coastline of County Louth for a walk or swim. Seapoint Beach, Clogherhead, Port Beach or Annagassan are all well worth a visit. For your evening meal, visit the Glyde Inn at Annagassan where you can relax outside and enjoy the spectacular view across the bay to the Cooley Mountains. Whether you order from the grill or from the seafood menu, the food is fantastic and this is a great way to wrap up your visit to the Boyne Valley.
Plan your visit to Navan, Slane, Drogheda and surrounding areas here.
For more holiday inspiration, view all of our "Rediscover Boyne Valley" itineraries here.
Note: Opening hours and booking requirements should be confirmed with individual attractions and restaurants in advance of visiting.