Modern life can be hectic and tiring. Sometimes you need to take a break, slow down and relax. The tranquil Boyne Valley, birthplace of Ireland's Ancient East, is perfect for this.
Explore ancient ruins, talk walks along beautiful beaches, meditate in the quiet countryside or treat your taste buds to delicious (and healthy!) treats.
For peace of mind, the Boyne Valley has it all. Take the opportunity to relax while enjoying the landscape, heritage and culture of this unique area.
Suggest: 3-day itinerary
Accommodation: The Boyne Valley offers a great range of first-rate accommodation for visitors to choose from, ranging from luxury hotels to cosy B&Bs and guesthouses, as well as self-catering and camping/glamping options. Accommodation providers have the health and wellbeing of their guests to the forefront at all times, working to new guidelines issued Fáilte Ireland. For a full listing of accommodation in the Boyne Valley click here.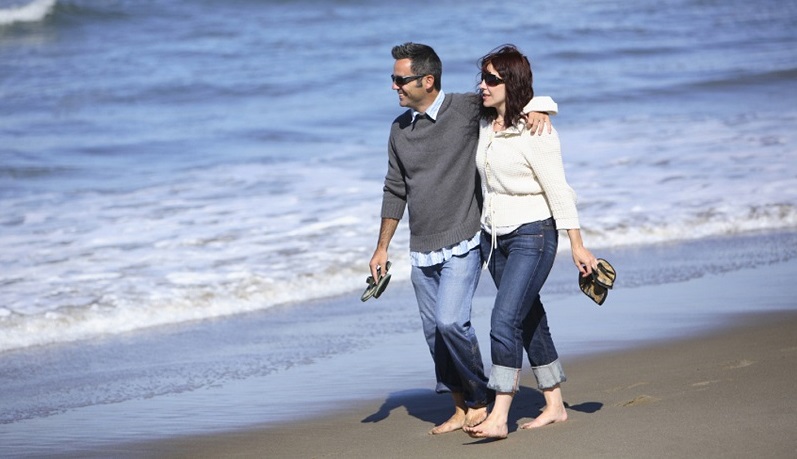 If you wish to be guided on your journey, the Boyne Valley offers a variety of tour guides who can tailor your visit to suit your needs and interests. For those who may wish to combine a holiday to Ireland with tracing their roots, a call to Sean Quinn and the My Ireland Family Heritage team is a must. For a once in a lifetime experience, tailored to your family history and combined with historic tours of the Boyne Valley, this really makes for a unique and special holiday.
Day 1 Tara and Navan
The Hill of Tara, legendary inauguration site of the High Kings of Ireland, is an excellent place to start your retreat to the Boyne Valley. With fresh air and inspiring vistas, you'll feel the stress and strain of the world slip away as you ascend this magical site. On the way down make sure to pop into Maguires café to sample their famous scones and homemade jam, before heading on to Navan.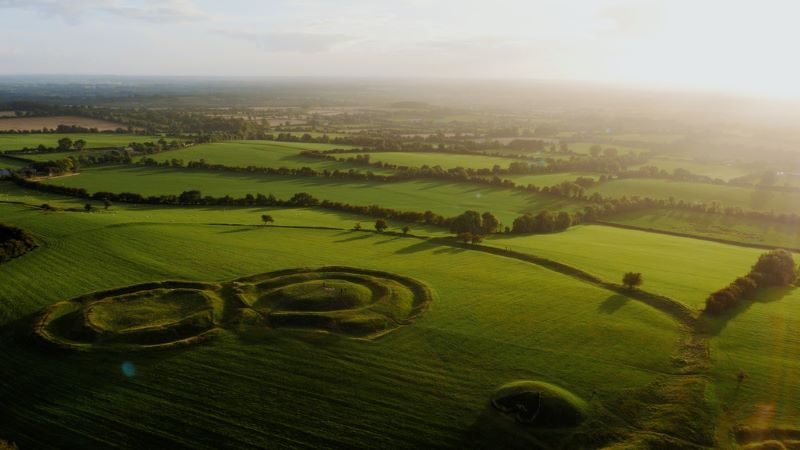 Navan is the starting point for the 8km Boyne Ramparts Heritage Walk to Stackallen Bridge. There are interpretive panels along the route and Navan provides opportunities for some retail therapy and some top-class food once you've completed this 16km return trip. Within the town itself, visitors can take the self-guided 4km "Points of Pride" walking tour at their leisure. Take a tasty lunch at The Central bar and restaurant, which prides itself on good, locally-sourced food.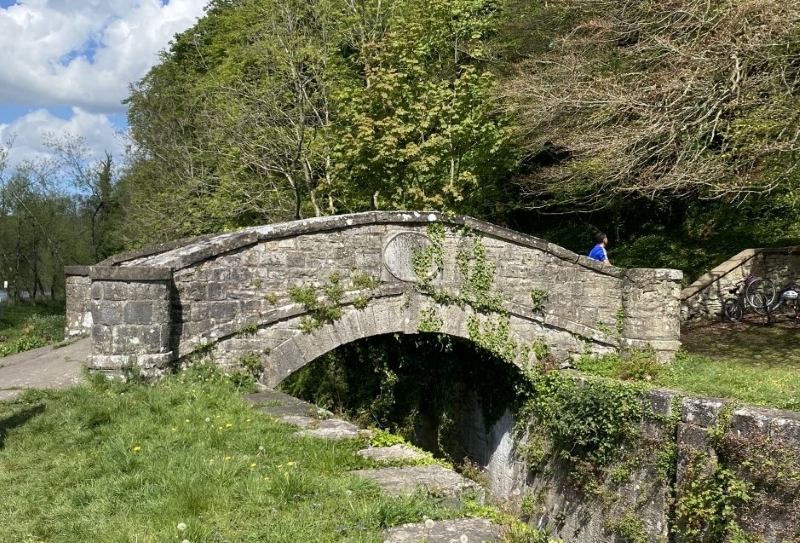 An Tobar Spiritan Spirituality Retreat Centre, located just outside Navan, offers a variety of workshops and retreats all year round. With yoga, Tai Chi, meditation or spiritual courses, residential and non-residential, you will be spoiled for choice. This beautiful location will have you feeling refreshed and relaxed. Also located close to Navan, Lismullin Cookery School hosts classes for adults and children, as well as catering for corporate groups and schools.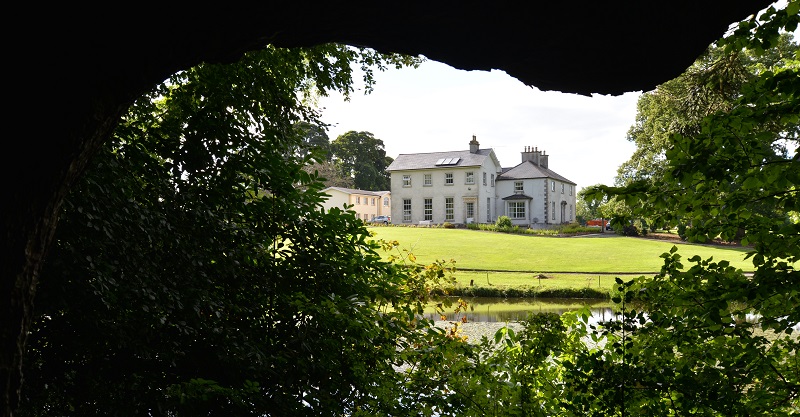 Not too far from here you can visit Beewise Nature Trail where Paddy, the beekeeper, offers educational tours for groups of all ages. Learn how to recreate habitats in your own garden and enjoy looking at the working Observation Hive. This experience is fantastic for children and really focuses on the importance of our pollinators and biodiversity.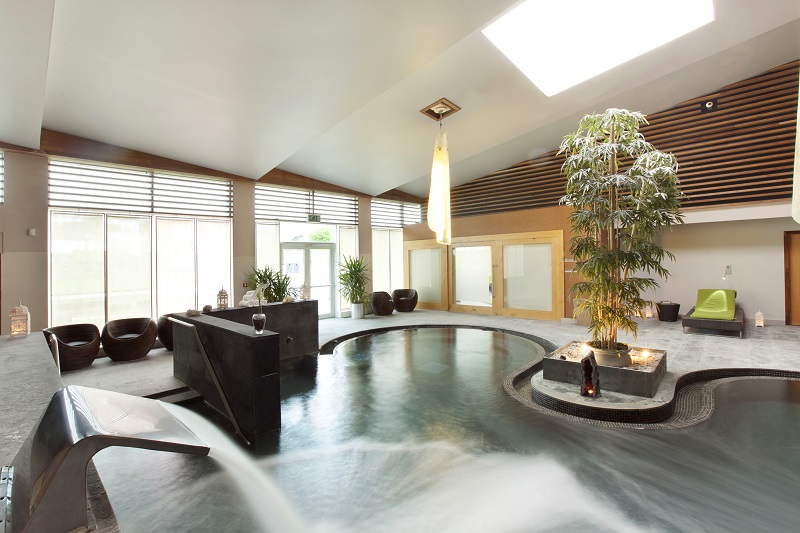 If you are looking for some 'me-time' the Seoíd Spa at Dunboyne Castle Hotel offers a wide range of treatments. Escape time and slow down in a cocoon of peace, away from busy schedules, hectic lifestyles and demanding time constraints.
Plan your visit to Navan and the south of the Boyne Valley here.
Day 2 Trim and Kells
Moving from the Navan area, head south to the beautiful medieval town of Trim. For relaxing walks and paddles visitors to Trim will be spoiled for choice. The Boyne Blueway Trim runs from Trim to Bective Mill, a blissful and relaxing trip for experienced paddlers. If staying on dry land is preferable, the Trim Castle River Walk and the Trim Historic Trail are scenic, short routes which can be followed up with a visit to the spectacular Castle and Medieval Armoury at Trim Visitor Centre.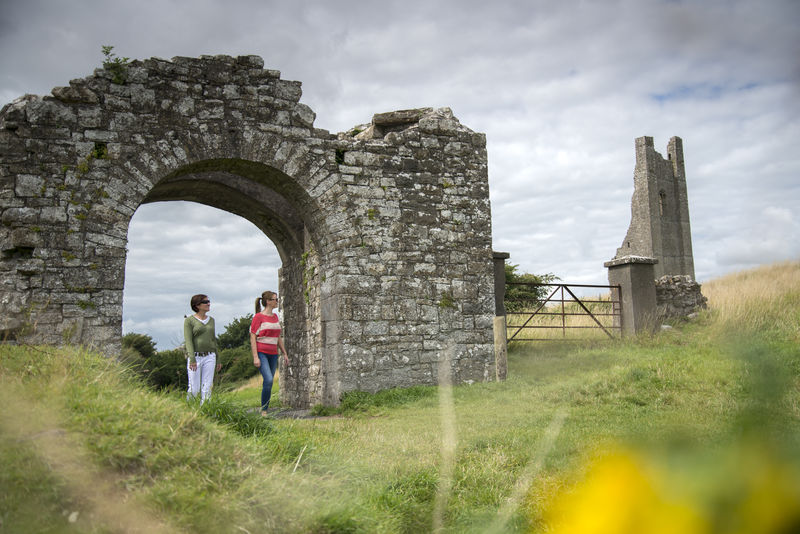 Pop into Harvest Home Bakery for home-baked treats. If you're looking for a hearty lunch or dinner the town offers a variety of restaurants offering locally-sourced cuisine.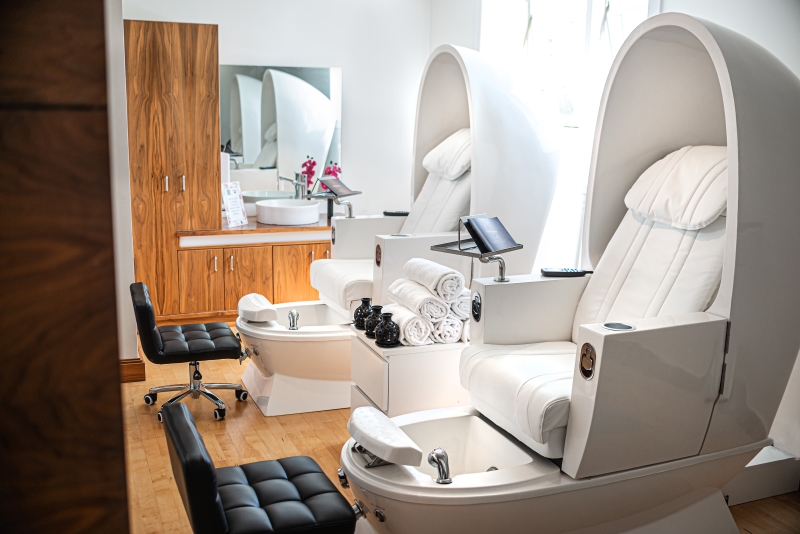 Afterwards take time to relax in the River Spa in the luxurious Knightsbrook Hotel, just outside Trim. The River Spa is a holistic cultural venture with advanced science-based treatments that promote a soulful, healthy and sustainable life. See their special offers.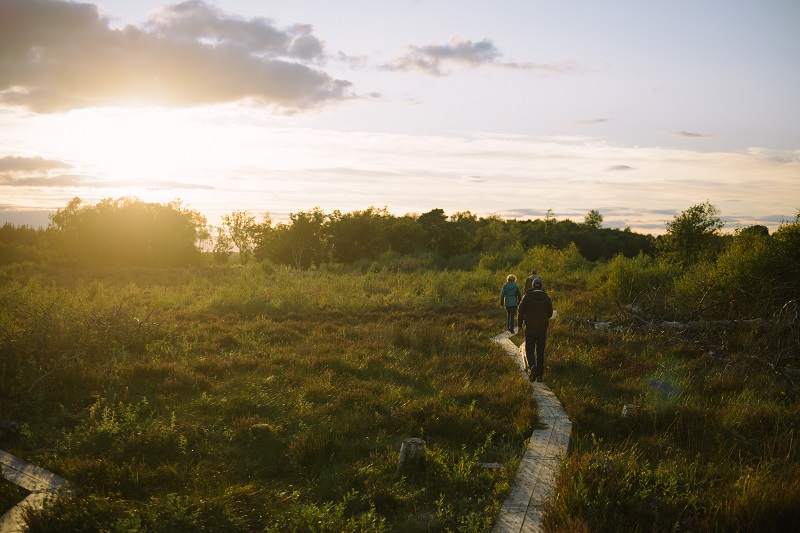 Travelling north west takes you to Kells. This heritage town can also be explored on foot and guided tours are facilitated by the enthusiastic volunteers of Kells Walk-About Tours. Bookings can be made at Kells Courthouse Tourism and Cultural Hub. Just 5km away, the Girley Bog Eco Walk is a looped route through forest and bogland; a wonderful opportunity to reconnect with nature. Also, close to Kells, Loughcrew Cairns with their breathtaking views are well worth a visit, especially by those who enjoy hill walking. This area boasts a stunning and unspoiled landscape. It really is a site to behold and don't forget the relaxing coffee shop at the Loughcrew Megalithic Centre or the magical Fairy Trail at the Loughcrew Estate and Gardens.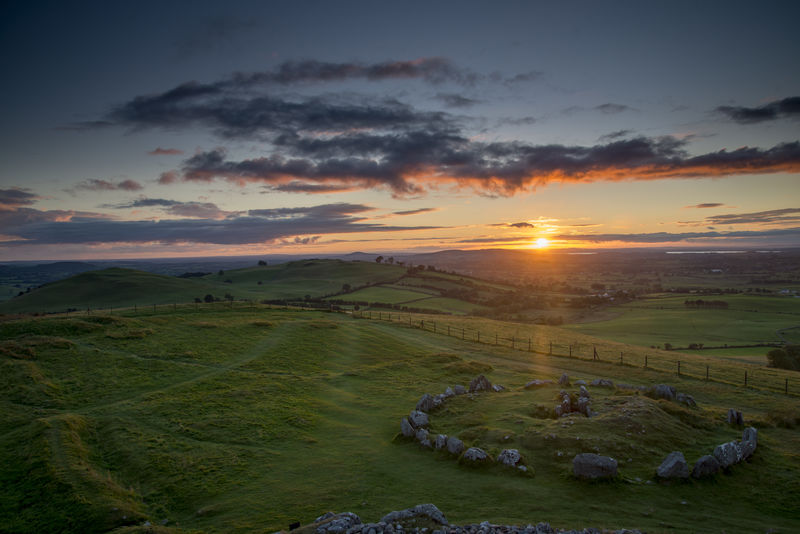 Returning to Kells for the evening, the town offers a variety of accommodation to choose from, and fantastic evening dinner options.  For more relaxation try Headfort Spa treatment rooms at the Headfort Arms Hotel, which provides a haven of calm and tranquility.
Plan your visit to Trim, Kells and surrounding areas here.
Day 3: Slane and Drogheda
Leaving Kells and heading east, the village of Slane can be explored using its self-guided historic trail which is brought to life through a series of plaques and panels placed at points of interest along the route including the beautiful Hill of Slane with its stunning views. The route is just over 2km long and is the ideal follow up to a Slane Food Circle Tour, some outdoor activities such as electric bikes at the Rock Farm Slane, or a visit to Slane Castle and Slane Distillery.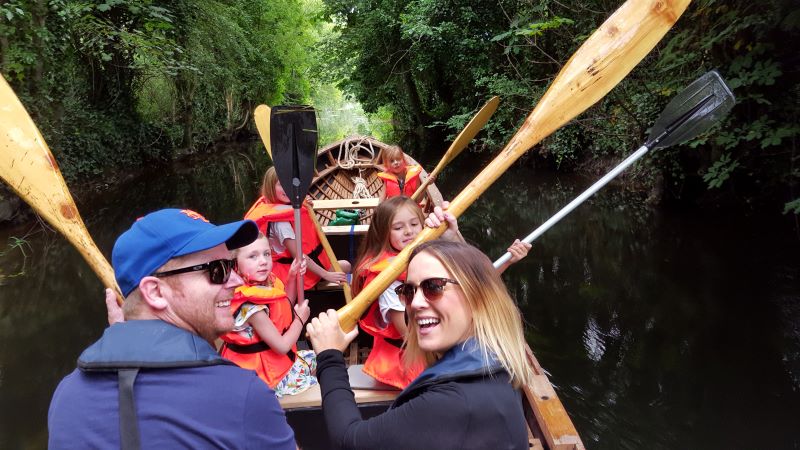 If you prefer to explore the area from the water, contact Boyne Boats. Along with your guide, you will paddle along the Boyne Canal while you hear stories of local history, myth and legend in a traditional Kerry Naomhog currach which featured on the Game of Thrones TV series.
Not far from Slane, the town of Drogheda, gateway to the Boyne Valley, can be explored in a series of self-guided walks entitled, 'Bridges', 'Spires', 'Walls' and 'Steps'. Take in the spectacular views and enjoy the hospitality of local restaurants and cafes as you explore.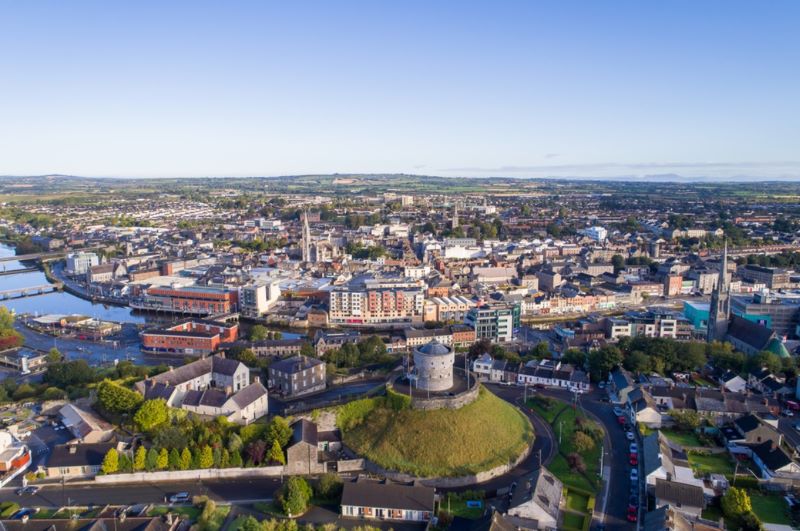 For more energetic hikers, the Boyne Valley Camino, a 25km self-guided loop from Drogheda may take your fancy. This walk is part of the Celtic Camino series and the guide is available to download here. Highlights include Townley Hall woods, Oldbridge House/ Battle of the Boyne and Old Mellifont Abbey.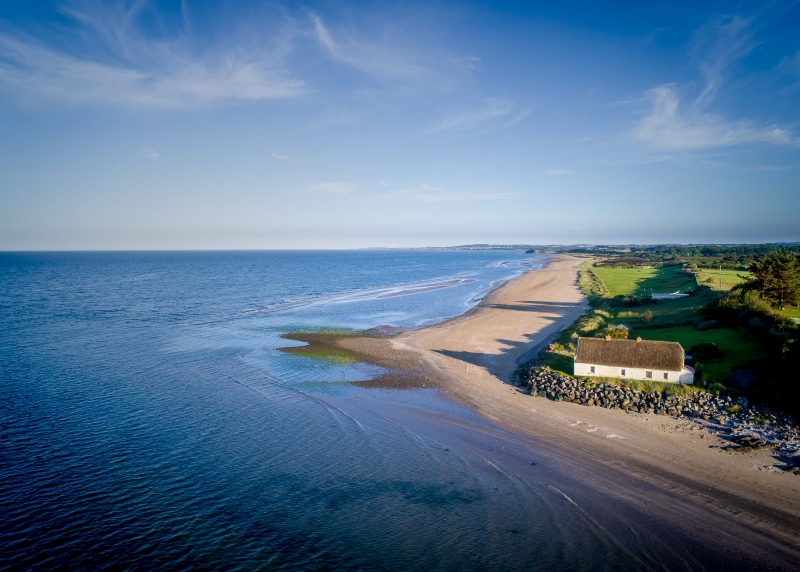 If the gentle lapping of the waves appeals to you, the beaches of the Boyne Valley are a must. Take a stroll along Baltray strand in Co. Louth or the tranquil beaches of Laytown and Bettystown in Co. Meath.
Plan your visit to Slane, Drogheda and the Boyne Valley coast here.
For some a day on the fairways is the perfect way to relax; see our Rediscover Golf in the Boyne Valley itinerary for more details on nine amazing golf courses in the Boyne Valley.
Whatever path you choose, we hope your visit to the Boyne Valley is an enjoyable and relaxing one. Don't forget to come back!
For more holiday inspiration, view all of our "Rediscover Boyne Valley" itineraries here.
Note: Opening hours and booking requirements should be confirmed with individual attractions and restaurants in advance of visiting.