Its that time of year when gardens all around Ireland come to life. Garden centres are a buzz of activity, public gardens welcome lots of visitors and gardeners are busy keeping their creations watered. The best place in Ireland to spend some time visiting gardens is the Boyne Valley. The rich heritage of the Boyne Valley is reflected in gardens that date back to the 17th century. Each garden is open either by appointment, or for a set number of days per year. Many gardens host events, including walks, charity fetes, plant sales, outdoor theatre, music and much more.
We are very luck in the Boyne Valley to have a dedicated garden trail for visitors to explore. You can download the map here and start planning your trip. Here is a list of the must visit gardens along the trail.

 
The walled garden at Beaulieu House is believed to have been designed by Dutch artist Willem Van Der Hagen, who settled in Ireland in the 1720s, and is one of the earliest examples of a walled garden in Ireland. Cara Konig is the current owner of Beaulieu House. She is the eleventh generation of the same family to hold the house, which has been passed down from parent to child for hundreds of years. Guided tours of the house and four-acre walled garden are available by appointment.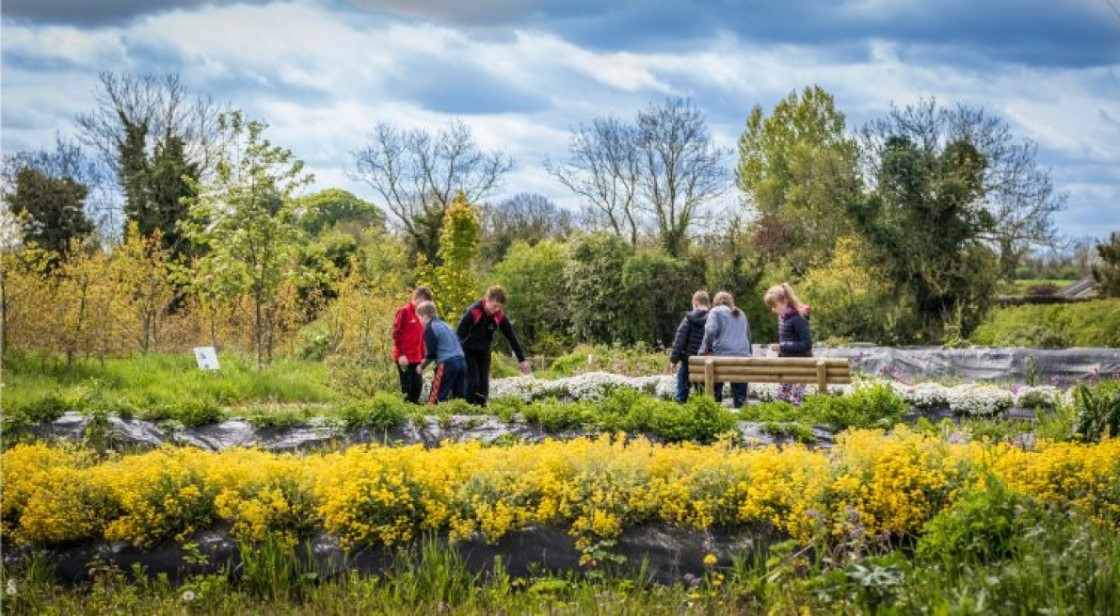 An oasis of wildflowers, bee-loving trees, flowering & fruiting hedgerows awaits you on your visit to Beewise nature trail.  A 1.5km path meanders through the 5-acre site with information points and fun facts to peruse as you stroll through this natural environment. Take a few minutes out by sitting on one of the many benches to listen to the birds sing and watch the butterflies and bees all around you. Beewise is available to visit by appointment. Keep an eye out on their social media pages for open days also.

 
The gardens at Collon House are surrounded by mature trees and shrubs. A ten-foot-high laurel hedge gives a fine backdrop with a sense of privacy and seclusion.
The gardens have been restored with appropriate period planting; the main entrance doorway to the house overlooks a sunken box parterre with topiary and an intricate design layout in the 18th century style. In the ornamental garden there are box-edged herbaceous borders. White phlox, delphiniums, agapanthus, hemerocallis all making a very cheerful show in the summer, while darker richer colour tones come later from penstemon, dahlias, asters and golden rudbeckia. This really is a garden lovers paradise. Guided tours of the house and garden are available by appointment.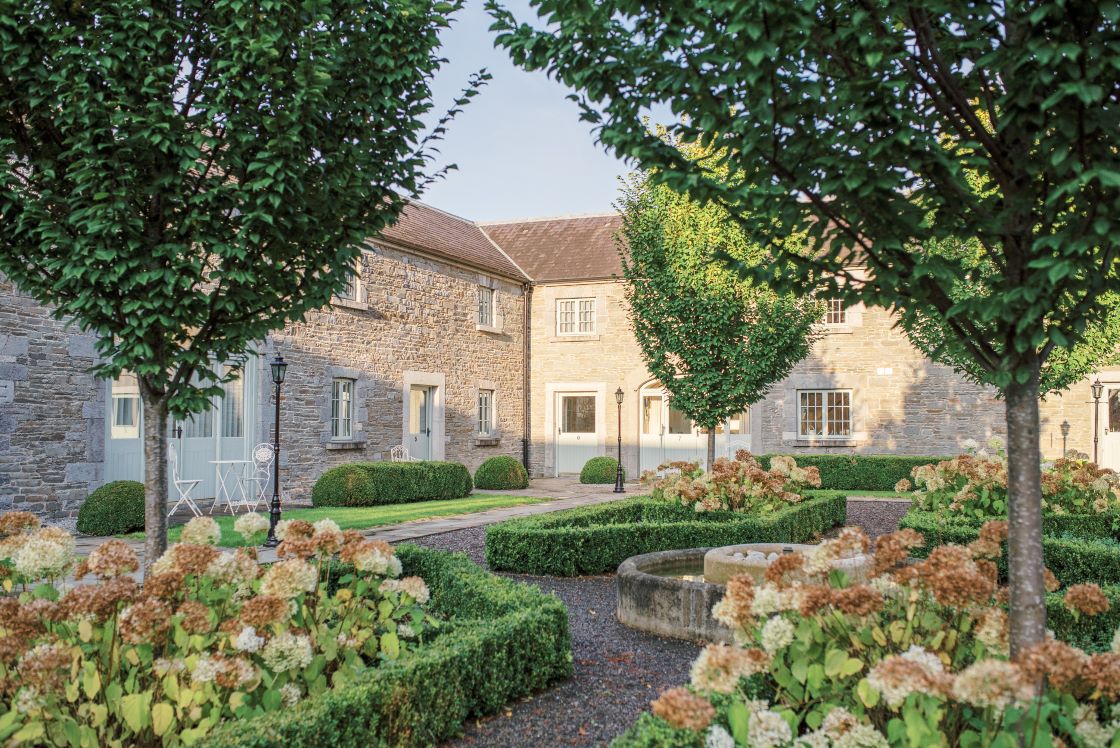 Comprising 80 acres of woodland, parkland, courtyards, and walled gardens Tankardstown House is the perfect destination for a stroll and a bite to eat. Dishes at their Brabazon restaurant are based on fresh seasonal produce, from the walled kitchen gardens, and poly tunnels on the Tankardstown Estate.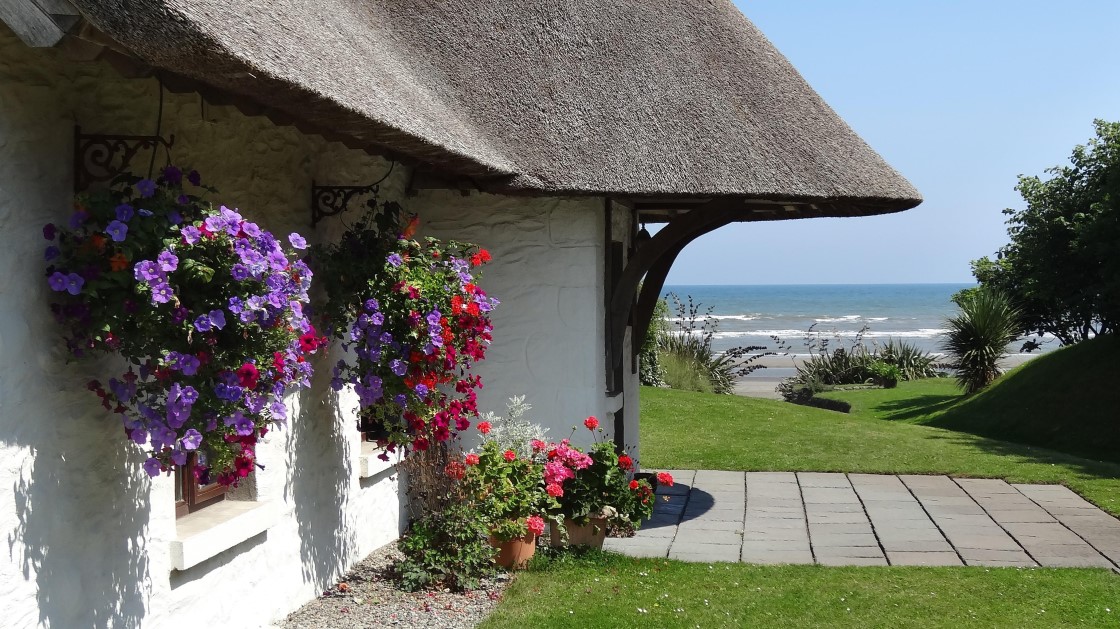 The gardens at the Cottages in Bettystown are a destination in themselves. Carefully manicured and watched over all year around to create a haven of peace and tranquility for guests of the Cottages. You can also visit the gardens in a group by appointment.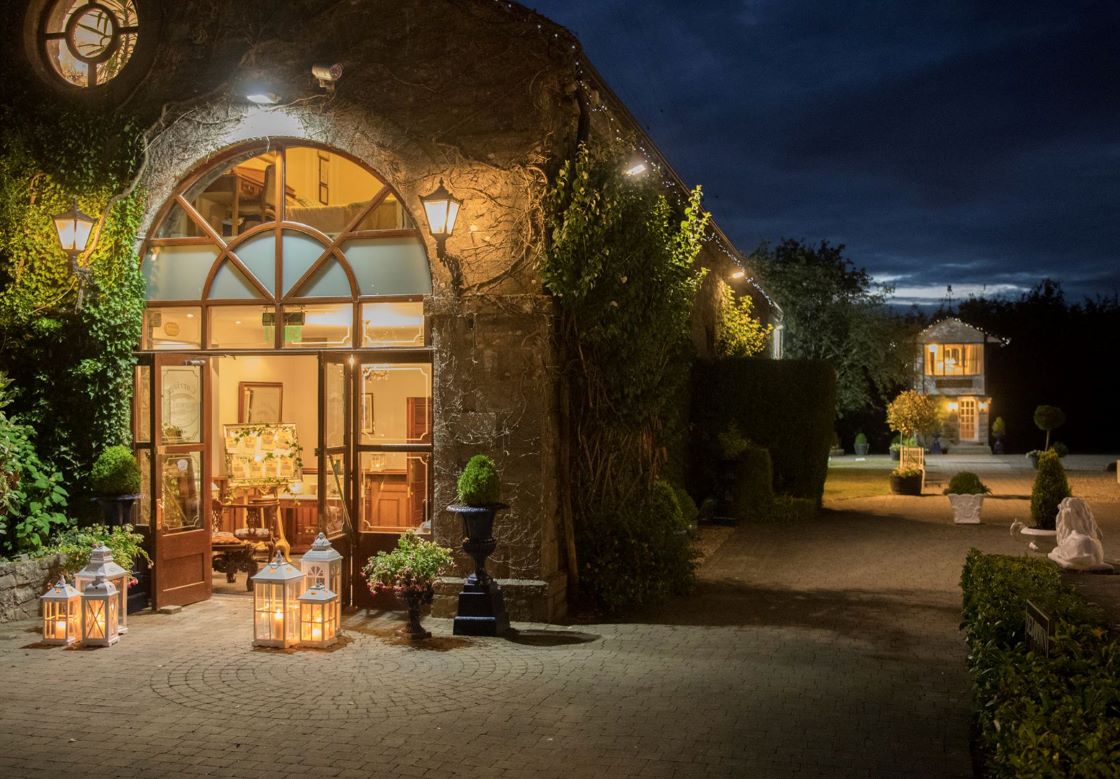 Set on 12 acres of manicured gardens and woodland, this award winning, cosy, country house hotel provides the perfect setting for garden lovers. Spend a while exploring the magical woodland and sitting among the manicured gardens and enjoy some award-winning food from the platform bar or signal restaurant.  

 
World War I poet and soldier, Francis Ledwidge was born and raised in this lovingly restored 19th century labourer's cottage. The pretty cottage garden is a place of beauty and reminds us of the poets love for nature deep in the countryside around Slane.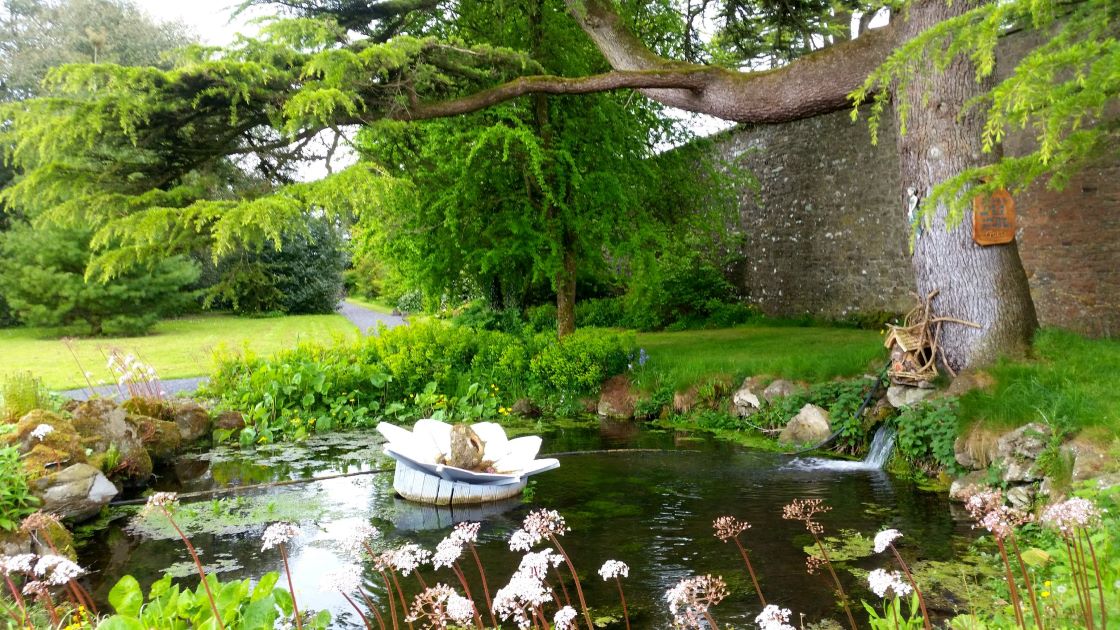 Loughcrew Gardens are a breath-taking spectacle from 17th and 19th century landscape and pleasure gardens. The central area of approximately six acres includes a lime avenue, extensive lawns and terraces, a magnificent herbaceous border and physic border. Within the gardens stand a medieval motte and St. Oliver Plunkett's family church and Tower House.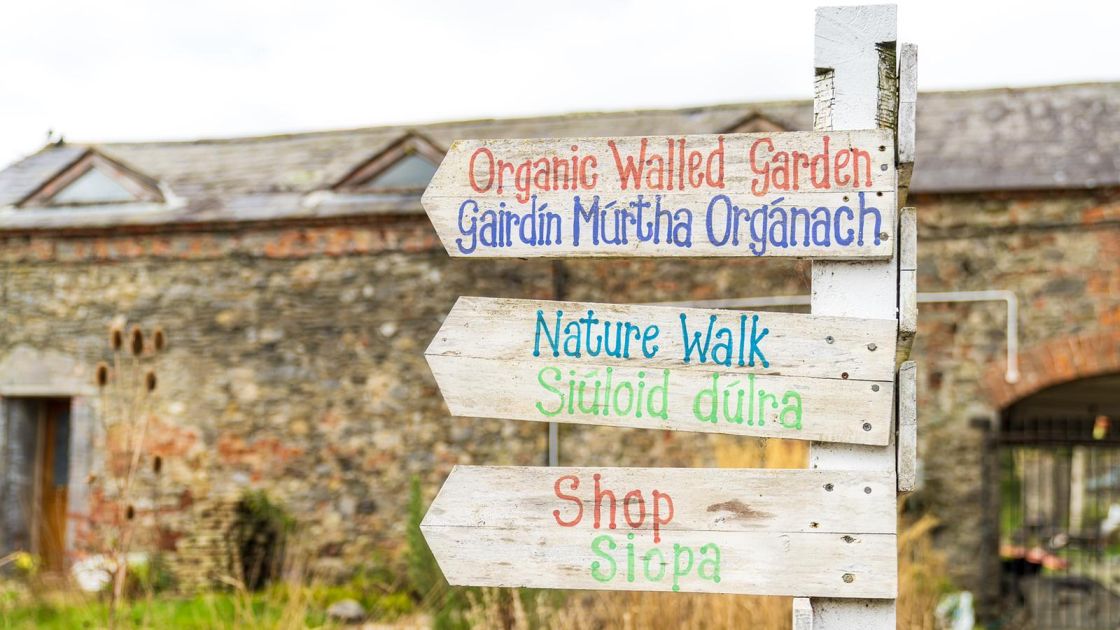 Visitors to Sonairte at Laytown can enjoy a walk in the walled Organic Garden and adjacent nature trail with spectacular views of the River Nanny. Dating back to the mid 1800's the 1.8-acre garden underwent extensive renovations in the 1990s. Since then, the garden has become one of the few working/educational gardens with public access in Ireland. They are currently open Friday, Saturday, and Sundays from 10am to 5pm.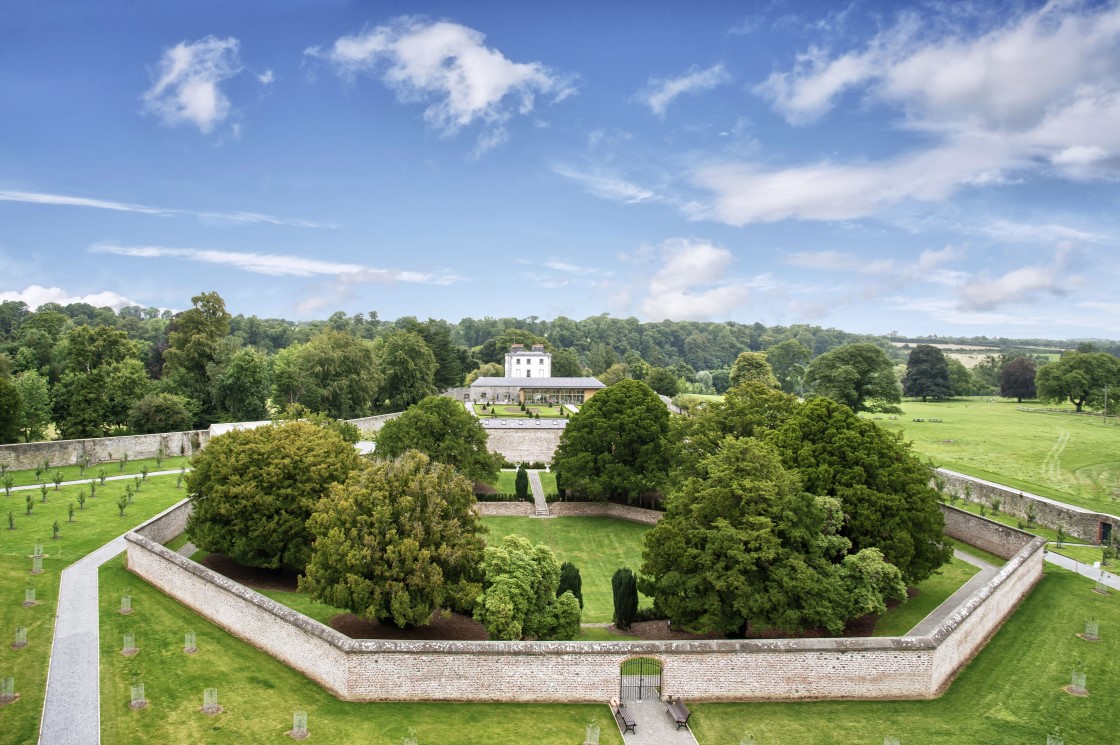 A beautifully restored Victorian Walled Garden with a unique sunken Octagonal Garden awaits you at Oldbridge House. Herbaceous borders, the Peach House, dog kennels, and bothy with an exhibition about walled gardens in the area are all waiting to be explored. Admission to gardens is free of charge. Enjoy coffee and a cake at Brambles Café afterwards. 

There are many more beautiful gardens on the Boyne Valley Garden Trail as well as garden centres offering amazing plants, advice and unique experiences. Why not stay a while and visit one of our many accommodation providers in the area? Visit us this year at Bord Bia Bloom, pick up the brochure and talk to our members about the best way to plan your trip!
To keep up to date with all our news and special offers just sign up to our newsletter here.  
Featured Image